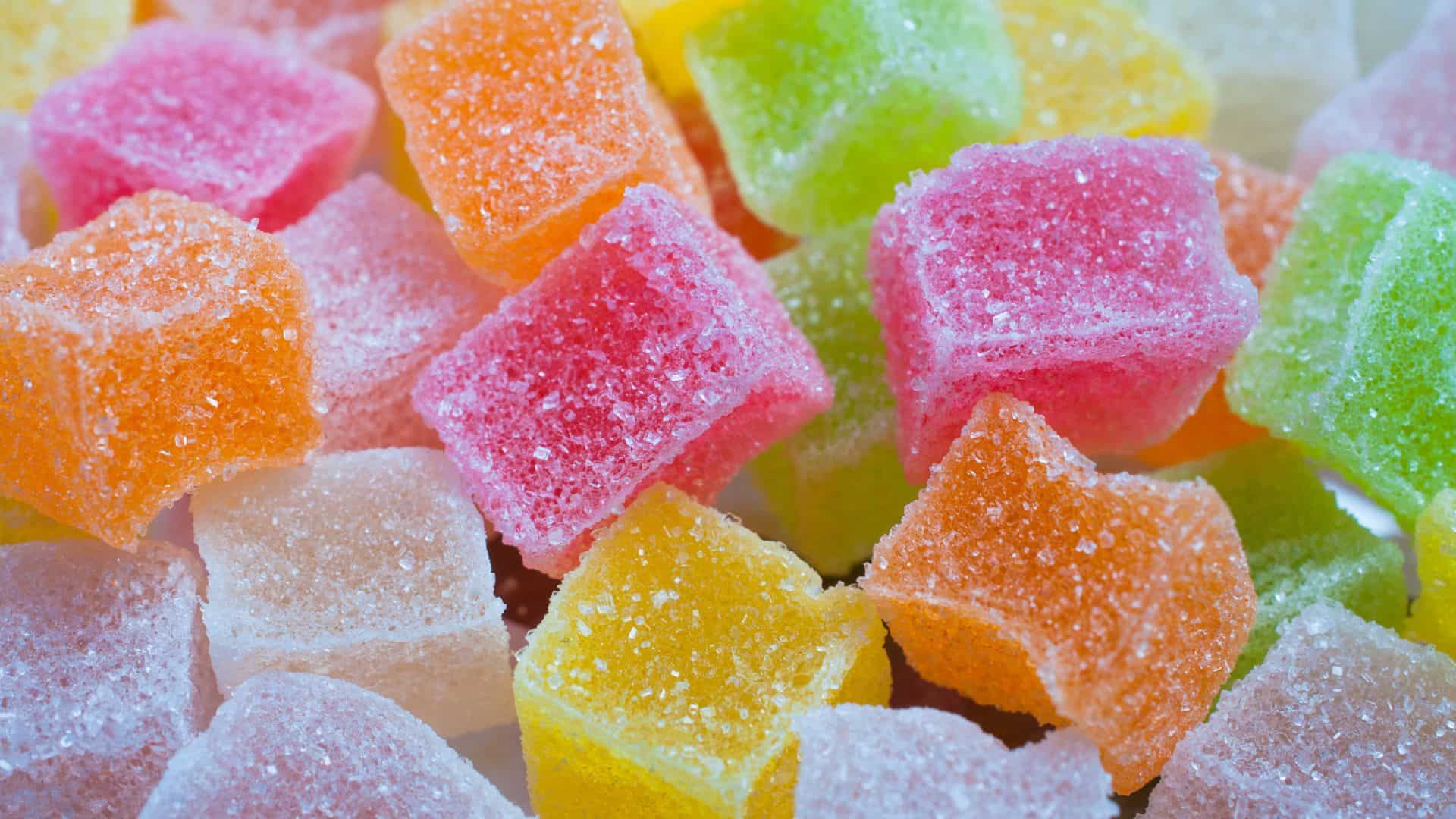 Know About Delta 8 Strains Basics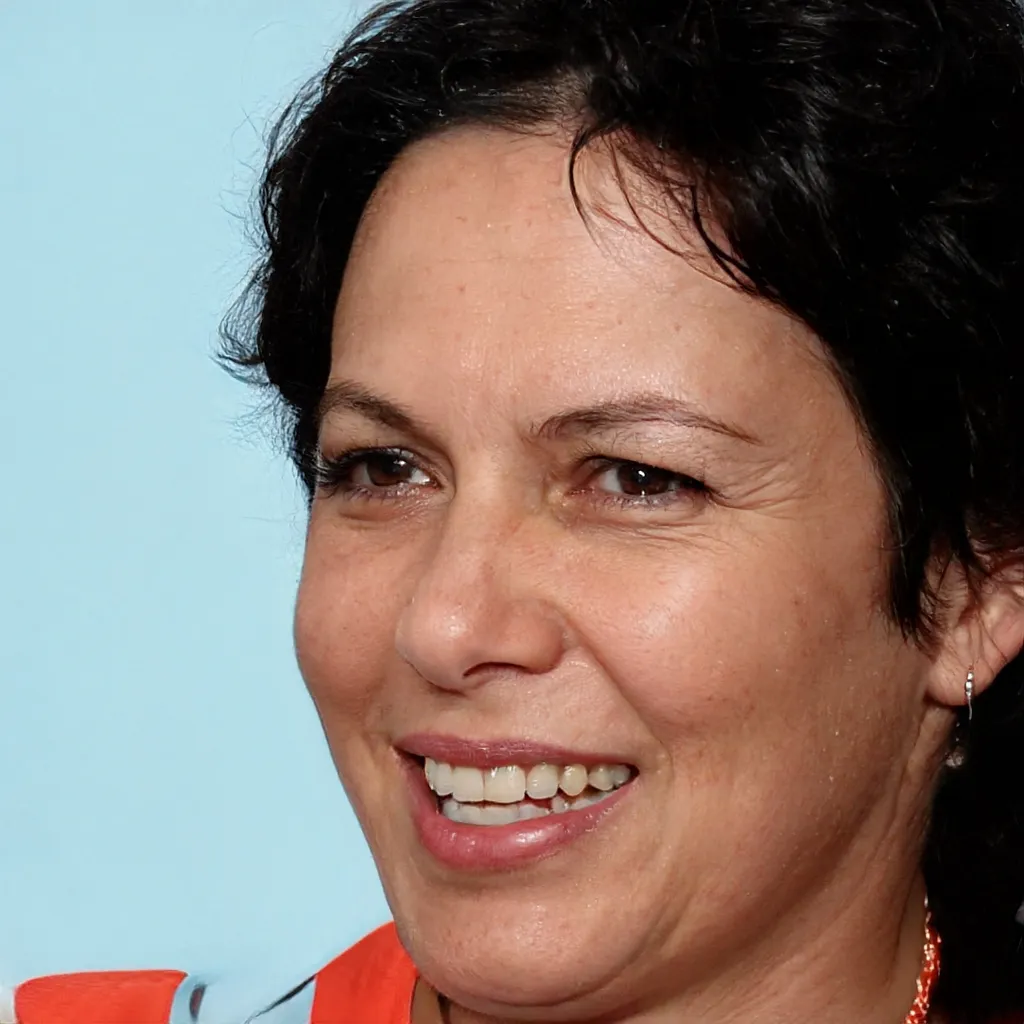 By
Introduction
Are you a regular consumer of delta 8 and want to know more about different delta 8 strains? Do you want to achieve feelings of calmness and relaxation by choosing the right delta 8 strain? Or maybe you are just curious about knowing the best delta 8 strains available in the market.
Manufacturers use unique and luscious strains and added flavoring to attract cannabis enthusiasts.
Although the natural taste of Delta 8 THC isn't bad, it isn't as delicious. Some people suggest it tastes bitter, while others find it tasteless. Exciting and delicious strains of delta 8 can excite your senses, while Delta 8 components give a euphoric experience.
Delta 8 THC is a legal substance in many states in the US with several recreational and medicinal benefits. You can take the substance in numerous forms, such as tincture, vape juice, or gummies. Delta 8 strain used in different products increases their product value and appeal to consumers.
The cannabis users can tell the experience they'll have based on the delta 8 strain they choose. Therefore, knowing about the strains is important for you if you want to try out delta 8 for the first time or wish to have a more intense or relaxing experience.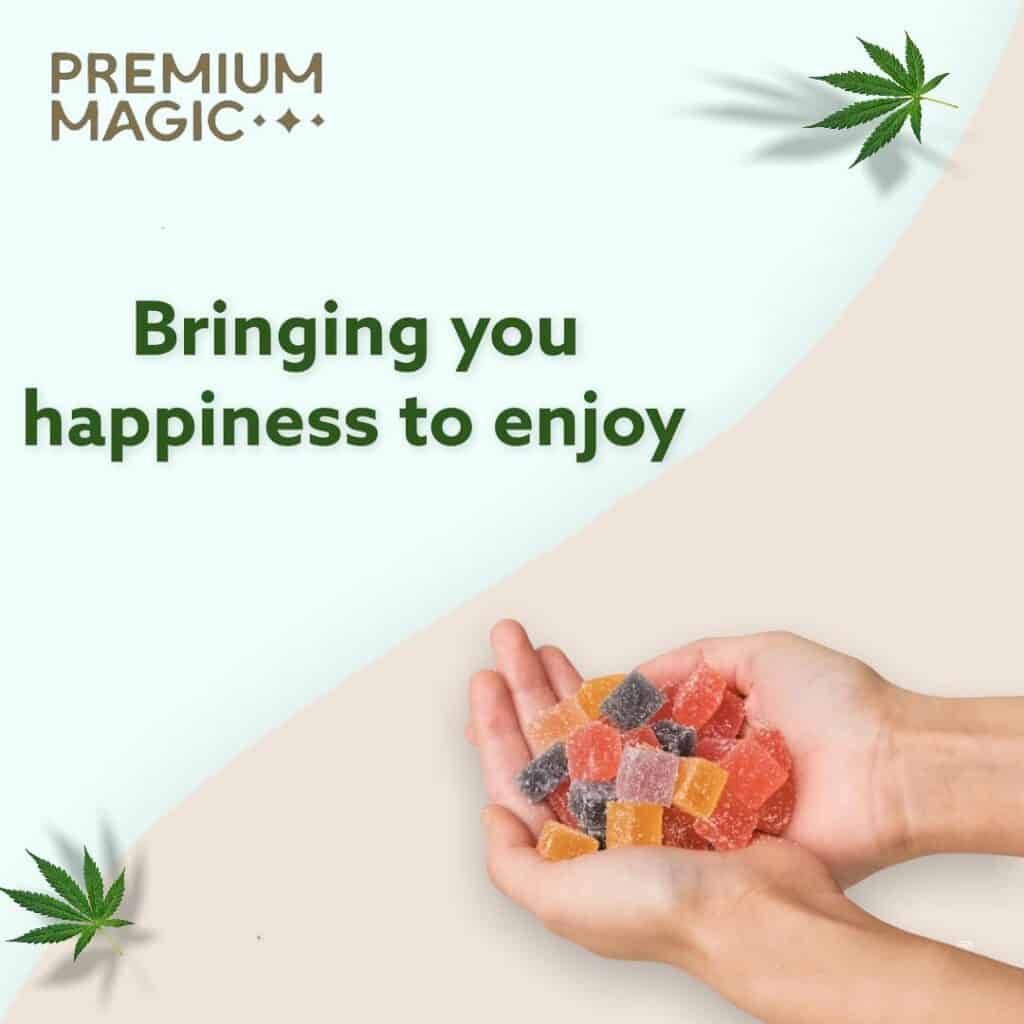 Since Delta 8 THC is a therapeutic component, heals the body from pain, anxiety, and stress. It relaxes the body and gives you a slight euphoria, providing an incredible experience. Moreover, you can improve sleep patterns, improve focus, and alter your perception with Delta 8 THC.
Understand what is delta 8
Before moving on to discuss the different delta 8 strains, let's have a quick overview of what is delta 8 THC. You need to know it, especially if you are a beginner with this amazing cannabinoid.
Delta 8 THC is a cannabinoid with intoxicating and psychoactive elements. Many people think it is a synthetic substance, which is false. Delta 8 THC is an all-natural substance extracted from the Cannabis Sativa plant. Since the plants contain little Delta 8, manufacturers add CBD to their products.
When users consume the substance, it reacts with CB1 and CB2 receptors in the endocannabinoid system. That's why it gives a high and soothing effect. Unlike regular THC, the component has less strength while binding with CB1 receptors. The binding strength makes it lesser psychoactive than Delta 9 THC.
Since Delta 8 THC has a psychoactive effect, you will feel high. Many people find the substance euphoric, but there are few people experiencing paranoia. After the substance kick in, you start feeling peaceful and relief effect. Moreover, many people say that they feel like their body is floating in the air. In other words, it has an uplifting and very pleasant effect.
Delta 8 THC dosage depends on various factors, such as product strengths. Moreover, your body features such as weight, metabolic activity, and tolerance level influence the effect.
A beginner should take 10 to 15mg Delta 8 THC on average. Meanwhile, a beginner can take more than 45mg. The standard dose is between 15mg to 45mg. Method of consumption also plays an important part in determining Delta 8 THC dosage.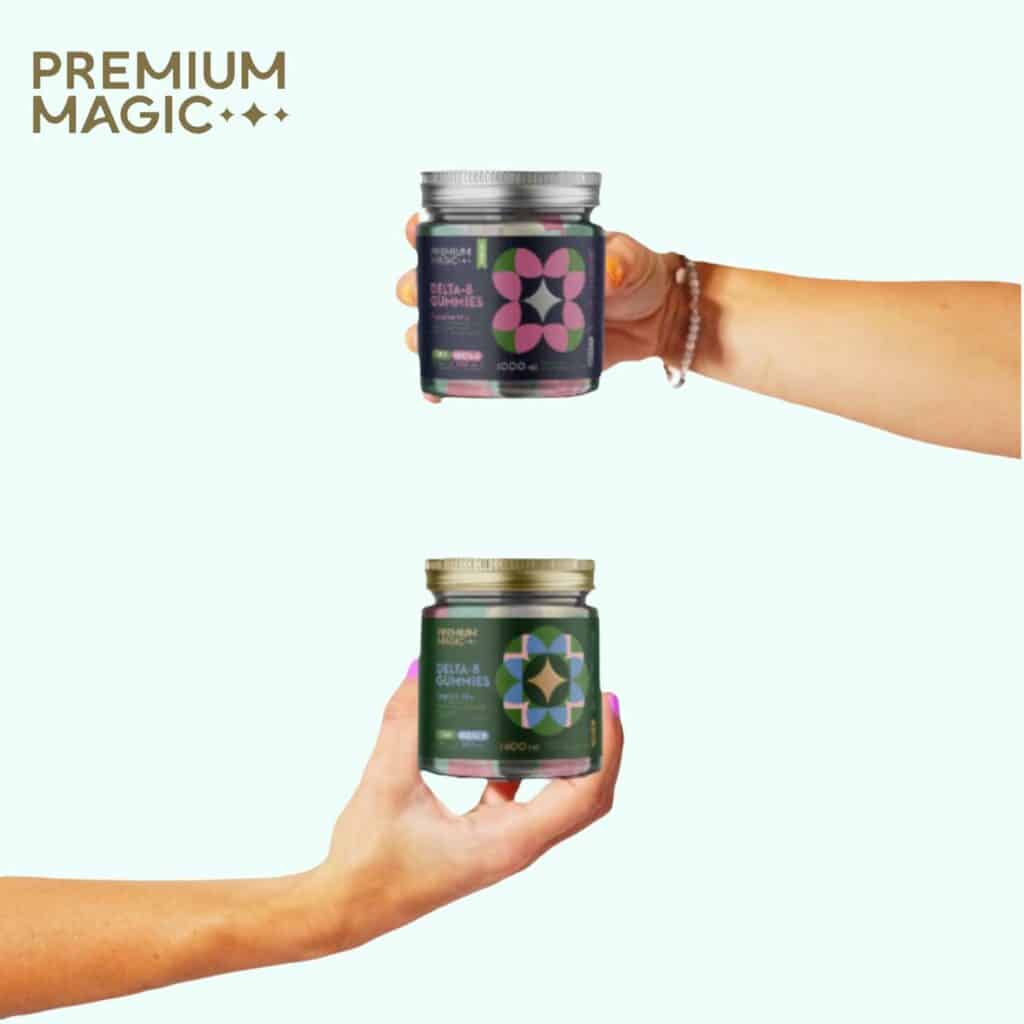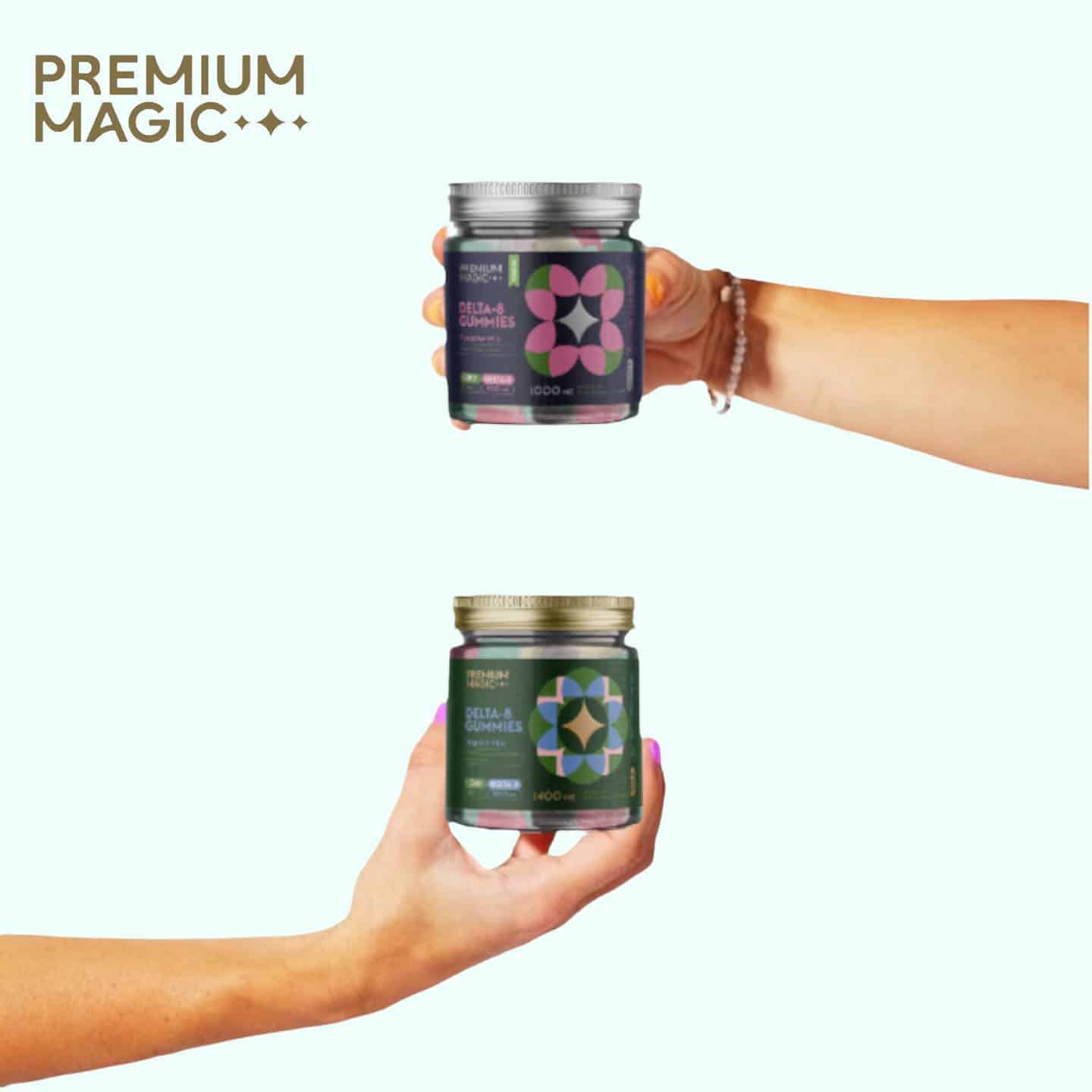 After understanding the basics of delta 8 and how this compound impacts your body, let's dive into the basics of delta 8 strains and what contributes to their distinct aroma and flavors.
Here, it is important for you to remember that delta 8 THC in itself is without aroma and flavorless. You can consider it a lovely dish that is without salt. It does give you a pleasing, relaxing, and smooth high experience, but you won't experience the taste.
This is what contributes to the aroma and taste experience of delta 8
So what contributes to the varying aromas and tastes of delta 8 THC are the Terpenes. This component imparts an extremely aromatic and flavorful experience to your delta 8 consumption in the form of vape, gummies, etc.
Terpenes are the compounds in cannabis that give some strains their distinctive flavor or aroma. These are extremely aromatic substances that give many plants and herbs, including lavender and rosemary, and some animals their distinctive scents.
Many commonplace products, including foods, cosmetics, and body care products, are flavored and scented with isolated terpenes.
So far, Experts have found more than 400 terpenes in cannabis. But according to them, there are only a few types with specific effects. Manufacturers improve the quality of cannabis products by mixing the right combination of terpenes. Although every plant contains terpene, here are a few common sources:
Citrus fruit
Cannabis plant
Sage, thyme, and other aromatic herbs
The effect of terpenes is similar to essential oils. It acts as an aromatherapy tool, and people use it daily. Some examples of terpenes are the antiseptic properties of tea trees or the soothing effect of lavender. Terpenes enhance the overall experience with the presence of THC.
When mixed with Delta 8 THC, it improves the efficacy of the substance. Moreover, it boosts the binding process of Delta 8 THC with CB1 and CB2 receptors. You will get the controllable high effect with terpenes.
Cannabis researchers and users are now using terpenes to categorize cannabis products and forecast their effects. Experts believe that Terpenes provide protection to plants from bad weather and predators. However, their effect on people is yet to unfold fully.
The basic theory is the impact of different strains on individuals is a result of interaction between prominent Terpenes, a profile of particular Terpenes, and their cannabinoid content. It may also depend on the different contents, such as tetrahydrocannabinol (THC), cannabidiol (CBD), and other cannabinoids. For example, they might help clarify why two different strains having similar THC content give a completely different experience.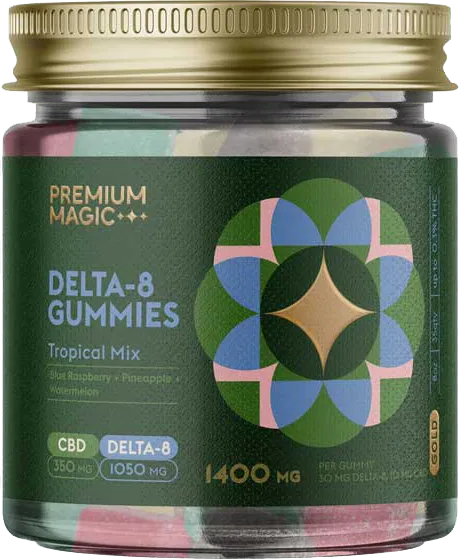 Get your daily dose of Delta-8 THC with our Gold Paradise Mix, 1400mg per pack, 35 gummies x 40mg each. Available in a delicious mix of blue raspberry, pineapple and watermelon flavors, these gummies are made with high-quality ingredients, lab tested for purity and potency, and easy to control your intake.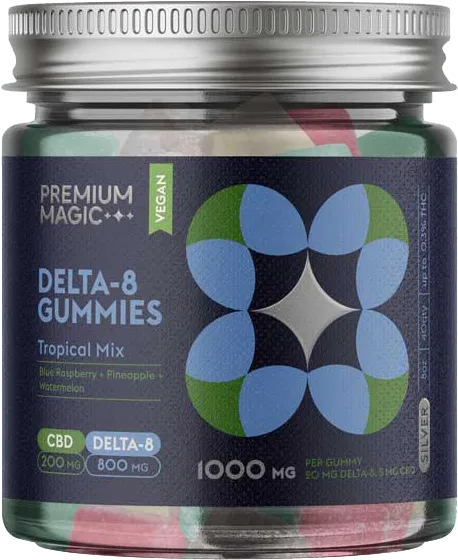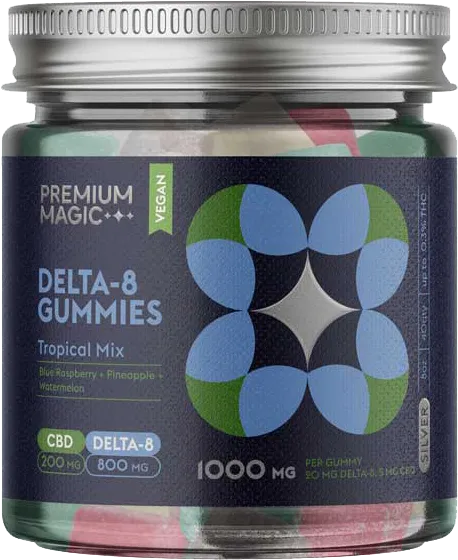 Introducing our Delta-8 Gummies – Silver Tropical Mix, 1000mg per pack, with a delicious blend of blue raspberry, pineapple and watermelon flavors. Each gummy contains 25mg of Delta-8 THC, making it easy to control your intake and experience the potential benefits. Made with high-quality ingredients and lab tested for purity and potency, our gummies are perfect for those looking for a convenient and discreet way to consume Delta-8 THC.
Here is a popular delta 8 strains list and an overview of their effects:
| Delta 8 strain | Strain type | Effects |
| --- | --- | --- |
| Strawberry Cough delta 8 strain | Stavia | Uplifting, euphoric effects boost energy |
| watermelon zkittlez strain delta 8 | Indica | Calming and relaxing |
| Exotic peach delta 8 strain | Indica | Helps in improving focus and relaxing |
| Blueberry delta 8 strain | Indica | Soothing, comfortable, and calming |
| Green apple delta 8 strain | Stavia | Calming and soothing |
| Pineapple express delta 8 strain | Hybrid-stavia dominant | Euphoric, uplifting, boost creativity and energy |
| Orange kush delta 8 strain | Hybrid | Give a clearheaded, calming, soothing, and euphoric experience |
| Lime delta 8 strain | Stavia | Soothing and relaxing |
| Fruit punch delta 8 strain | Stavia dominant | Long-lasting, relaxing effect |
| Grape ape delta 8 strain | Indica dominant | Enhances focus, soothes pain, and reduces anxiety |
Manufacturers mix Delta 8 THC with terpenes to give an exciting aroma and taste. Terpenes are natural and aromatic compounds extracted from the same glands that secrete CBD and Delta 8 THC.
Terpenes are responsible for Delta 8 flavors and aromas in cannabis products such as Delta 8 THC. These products come in various flavors, such as Blueberry, Strawberry cough, and Watermelon.
Delta 8 strains differ in aroma, effect, and appearance. Cannabis that comes from different world regions has different characteristics. You may have heard about indica and Sativa strains. These strains have structural and breeding differences.
Indica and Sativa strains of Delta 8 are available. Many of the delta 8 strains that we use today are hybrids to some extent. Even though the delta 8 molecule itself is neither Indica nor Sativa, depending on which terpenes it is combined, delta 8 products may have effects that are more in line with either variety.
Cannabis enthusiasts choose products with specific stains for different reasons. Some strains improve the sleep cycle, while others enhance focus and concentration. For effective experience, you must choose the right strain.
Now let's explore the above delta 8 strains list in detail.
Strawberry Cough Delta 8 Strain
Strawberry Cough Delta 8 strain comes from strawberry haze and fields. Since strawberry cough, Delta 8 contains 80% Sativa and 20% indica, and you can consider it a Sativa-dominant strain. This strong Sativa strain has enigmatic genetic origins. The taste and smell of Delta 8 strawberry cough are similar to the strawberry; that's why it is named after it.
The strength of Strawberry Cough Delta 8 is average. It contains 15-20% of THC, making this substance suitable for recreational and medicinal purposes. Strawberry Cough Delta 8 produces a mind-focused, euphoric high without getting overstimulating.
While your mind remains laser-focused and with limitless creative energy, your body unwinds and rests. It also has uplifting and energy-boosting strawberry cough Delta 8 effects. It might even make you giggle because of its extremely uplifting and joyous high. Many consider Delta 8 Strawberry Cough the best-tasting strain among the delta 8 tastes.
Since Strawberry Cough rarely causes users to feel tired and sleepy, you can use it during the day. Moreover, Strawberry Cough Delta 8 is a good alternative for anyone struggling to sustain appetite throughout the day because this delta 8 flavor also tends to make you a little hungry.
Watermelon Zkittlez Delta 8 Strain
Choose watermelon delta 8 strains for a motivating, uplifting, and calming feel. This watermelon zkittlez delta 8 strain gives an explosion of juicy flavors and a mind-blowing experience. It is known for its amazing flavor and fruity aroma that is mouthwatering and sumptuous. It has a smooth buzz and stress-relieving effect.
The unique profile of watermelon zkittlez delta 8 strains comprises 14% delta 8 THC and 12% CBD with 0.26% delta 9 THC. This makes it compliant with federal and local regulations. Its outstanding combination gives you an out-of-this-world experience making it a perfect afternoon or evening strain having a euphoric kick.
Fans of Watermelon zkittlez not just enjoy it for its delicious flavor profile but also for the powerful cerebral effects that it has on you. It makes you feel unfocused, giddy, giggly, and euphoric. The feeling of deep relaxation helps you cope with anxiety and mood problems. As it hits fast, it helps ease nausea and pain and induces relaxation in your body.
Exotic Peach Delta 8 Strain
Fresh, juicy, and mouthwatering exotic peach delta 8 strain relieves pain and reduces anxiety. It is a CBD-high, terpene-rich, heavy indica strain with a peachy aroma. This strain will give you a sweet experience with a focused and relaxing effect. It is available in the form of delta 8 gummies.
Chew or swallow the gummy for peachy goodness. Consumers report it has stress-alleviating, relaxing, focused, and happy effects on the mind and body.
You can buy 1000mg Delta 8 gummies exotic peach for a satisfying experience. One gummy from a 1000mg container will give 3-hour to 10-hour psychoactive effect. The unique pop of Delta 8 Exotic Peach flavor will tantalize your taste buds.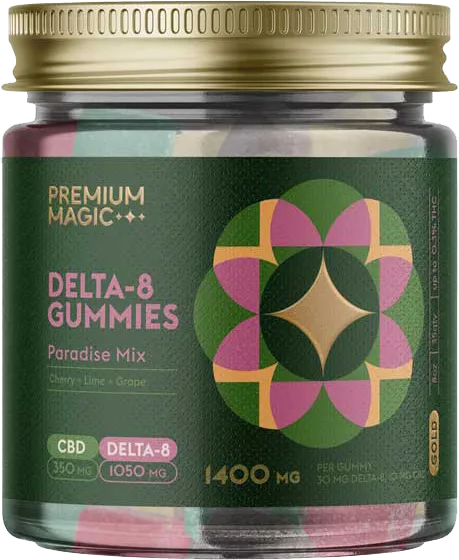 Elevate your wellness with our Delta-8 Gummies – Gold Paradise Mix, 1400mg per pack. With 35 gummies x 40mg of Delta-8 THC each, in delicious cherry, grape and lime flavors, it's easy to control your intake and experience the potential benefits of Delta-8 THC.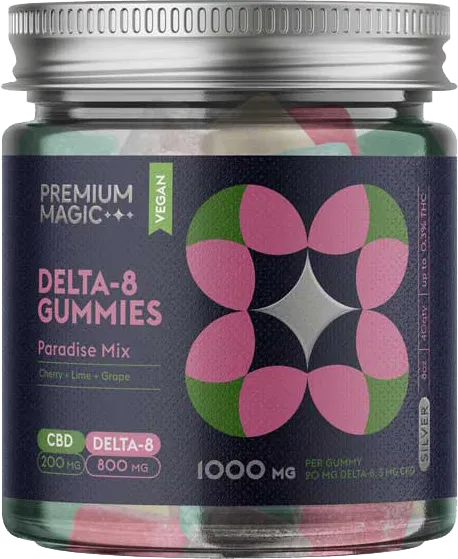 Introducing our Delta-8 Vegan Gummies, 40 pcs x 25mg each, made with high-quality vegan ingredients, lab tested for purity and potency, perfect for vegans and those with dietary restrictions and a convenient and discreet way to elevate your wellness.
Green Apple Delta 8 Strain
Green Apple is a 100% Sativa strain with 19.5 to 23.5% THC content. Delta 8 strain green apple will make you calm and talkative. Moreover, you will feel tired and sleepy. The strain has pepper, citric, and plum notes, giving a unique Delta 8 flavor. Terpenes in the Green Apple strain include:
Sabinene
Limonene
Humulene
Pinene
Another strain of apple is sour apple. This cannabis hybrid sour apple, commonly referred to as "Sour Apple Diesel," was created by mating Sour Diesel with Cinderella 99. An 80% indica and 20% Sativa cross hybrid, Sour Apple more than lives up to expectations for such an indica-dominant strain.
The incredibly powerful sour apple may send tingles across your taste buds. This strain has calming effects that could keep you reclined on the couch.
If you want to enjoy this strain, you can choose green apple delta 8 gummies. Every bite of this gummy is filled with green apples' fresh and sour flavor. Your lips will pucker at the sight of these candies' vivid, vibrant green color, which sparkles with crystallized sugar bits.
Top greens Delta 8 gummies enhance behavior, mood, and perception. Moreover, the strain facilitates sleep, stimulates relaxation, and provides relief.
Blueberry Delta 8 Strain
Blueberry or Berry Blue Delta 8 is an indica strain with a cross of Thai, Purple Thai, and Afghani parents. Blueberry strain contains 0.26% of CBD and 16% to 20% THC.
This sweet fruity strain reduces depression and anxiety. Blueberry mixed with Delta 8 THC gives a happy and strong euphoric effect. It gives a soothing, calm, and comfortable experience to the users.
The CBD and terpene content of the blueberry delta 8 strains makes it an excellent choice for sleep and relaxation. The general character of this strain offers a naturally soothing feeling, while Caryophyllene terpenes boost anti-inflammatory mechanisms and promote stress relief.
The blueberry delta 8 strains offer a fantastic daytime treat for depression and anxiety. Also, blueberry is a sweet fruity strain with a potent euphoric and pleasant impact. This delta 8 strain also helps with chronic pain, muscle spasms, and insomnia. If you want a long-lasting euphoric and relaxing feeling, consume the blueberry delta 8 flower.
Another terpene that smells like blueberry is 'Sunset Sherbert' or 'Sherbert .' Sherbert is a cross between Pink Panties and GSG phenotype. It gives a Blueberry smell and taste. You will experience earthy and grassy undertones with a fruity aroma.
Delta 8 Strain Pineapple Express
Delta 8 strain Pineapple Express is a mixture of Hawaiian and Trainwreck parent strains with an energy-boosting, euphoric, and uplifting experience. Delta 8 pineapple express hybrid tastes like pina-colada. It will remind you of the finest rum from the Caribbean.
It is a Hybrid-Sativa Dominate strain and enhances your creative and energetic side. The perfect blend gives a moderate high effect. You will experience a high feeling after taking the delta 8 Pineapple Express hybrid. This classic strain will give you a unique but mild high effect. Since it is a less potent substance, there are fewer side effects.
The perfect blend will keep you relaxed and focused. Different terpenes in the delta 8 Pineapple strain give a burst of delta 8 flavors. For instance, caryophyllene gives peppery notes, while myrcene and limonene have a citrus taste with aromatic and sweet notes.
Pineapple Express doesn't have a psychedelic or hallucination experience. The presence of Delta 8 THC will give a mild high effect. Delta 8 THC has low strength while binding with CB1 receptors, making the substance less potent.
The high with delta 8 Pineapple Express effects trigger senses and activate creative instinct. You will feel energized and relaxed. The indica side reacts when the effect wears out, and you will feel sleepy and soothed.
Pineapple Express enhances mood and boosts creativity. Moreover, it reduces anxiety and depression. Chewing one gummy a day is perfect for social anxiety and mental blocks. The gummy will make you happy and energetic with a stimulating euphoria.
Mango Kush Delta 8 Strain
Mango Kush Delta 8 strain is the top-selling Indica dominant strain with a unique and enjoyable experience. It gives ample notes of kushy pine and contains a unique tropical aroma.
The Mango blend contains pinene, myrcene, linalool, humulene, and bisabolol.
Flying Monkey Delta 8 Mango Kush is a 65% indica and 35% Sativa hybrid strain and contains 10% to 24% CBD content. This strain gives a motivated, happy, and calm feeling. Mango Kush has strong euphoria and body stone because of its 16% THC content.
After taking Mango Kush Delta 8, you will feel motivated, calm, and happy. The strain doesn't make you drowsy. You will enjoy the uplifting feeling with this tropical Delta 8 flavor strain.
The beginners enjoy Mango Kush Delta 8 strain because of its tropical aroma and taste. The strain is powerful as well as mild at the same time. Moreover, low THC content gives mild buzz and euphoria.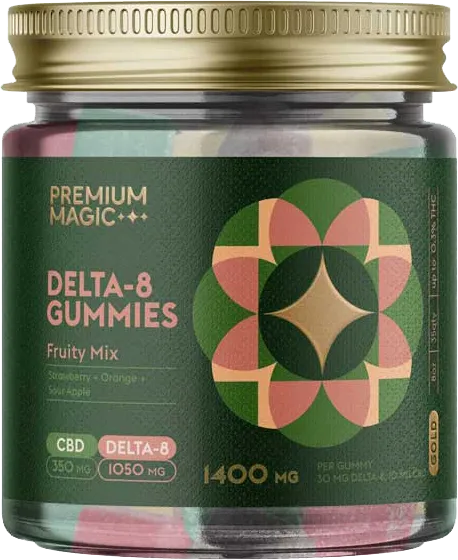 Delta-8 Gummies in Gold Fruity Mix flavor, with 1400mg of Delta-8 THC per container, is a potent and convenient way to consume Delta-8 THC. Delta-8 THC is a minor cannabinoid found in cannabis that has been found to have similar effects to Delta-9 THC, the main psychoactive cannabinoid in cannabis, but with less intense psychoactive effects.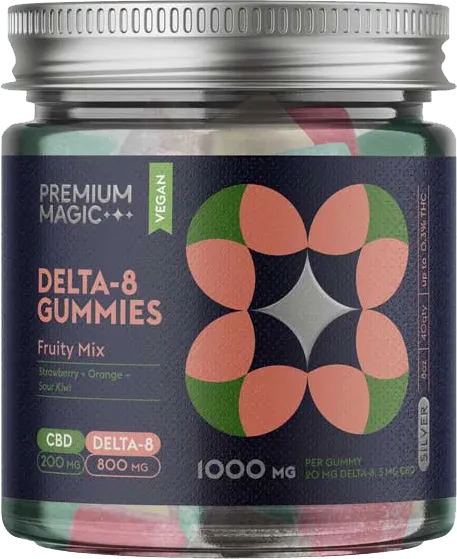 Introducing our Delta-8 Gummies – Silver Fruity Mix, 1000mg per pack, available in mouthwatering orange, kiwi and strawberry flavors. Each gummy contains 25mg of Delta-8 THC, making it easy to control your intake and elevate your wellness. Made with high-quality ingredients and lab tested for purity and potency. Perfect for those looking for convenient and discreet way to experience the potential benefits of Delta-8 THC.
Orange Kush Delta 8 Strain
Orange Kush Delta 8 strains give a mellow and clearheaded euphoric experience without creating paranoia. It is a hybrid strain among delta 8 flavors with a long-lasting effect when consumed in delta 8 gummies.
Kush contains about 16% Delta 8 and 10% CBD, which makes it a euphoric and relaxing substance. You will have smooth sessions after a single dose. Moreover, it will give you mental uplift with mild physical relaxation. The juice will get into your system and boost focus and creativity.
All in all, Orange Kush is a strong strain with an enticing effect. Since it is a 50/50 balanced strain, you will get various effects. Cali Orange Kush Delta has mild strength because of moderate THC levels ranging from 13% to 24%, while Orange Kush Cake has a balance between 50% Sativa and 50% Indica, which makes it a hybrid.
The taste and aroma of Cali Orange Kush Delta are spicy, skunky, and sweet. It gives a blend of flavors, starting with sweet flavor with spicy afternotes.
The Orange Cake delta 8 strain has a reputation in the market for giving sedatives and heady highs. It is an indica-leaning hybrid with Orangeade, Mimosa, and California Orange Terpenes.
Orange Crush gives an incredible experience when consumed in Delta 8 gummies. It has a heady, earthy tone, citrusy taste, and sweet delta 8 flavors. It contains between 15% and 22% THC content, while 0.05% CBD level.
Lime Delta 8 Strain
Lime delta 8 strains have an earthy green flavor with a relaxing and soothing feeling. The finishes of each session have citrus after notes. Manufacturers make this strain more effective by adding Delta 8 THC.
Frosted Lime Delta 8 is a Sativa-dominant strain with a unique flavor. It has a strong skunky scent with a strong citrus aroma. It has energy-boosting and playful Sativa CBD.
This strain became popular in 2021 because people found it effective for anxiety and stress. This strain will give you perfect sessions with an energetic and upbeat experience.
Fruit Punch Delta 8 Strain
Fruit Punch Delta 8 is a delicious strain with instant buzz. The relaxing effect with being long-lasting if you take the Fruit Punch strain infused in gummies. Delta 8 Fruit Punch strain is a Sativa-dominant strain blended with Northern Lights, Haze, and Skunk. It has a tropical, fruity, and sweet flavor with about 19% to 21% THC levels.
The high of this delta 8 strain is just as prominent as its flavor. It gives you cerebral stimulation making you relax, calm and euphoric at the same time. You can experience a surge of motivation with a boost in your energy levels and an increase in concentration and creativity.
If you are into creative activities like arts and crafts, housework, fishing, and yard games, this strain is for you. It is also highly recommended delta 8 strains for relieving various conditions like depression, anxiety, stress, fatigue, etc.
Grape Ape Delta 8 Strain
Grape Ape is an overwhelming and delicious delta 8 strain with notes of candy and strawberry. It is a purple-hued strain with various crosses and a Kush with fruit-flavored indica.
The Grape Ape Delta 8 strain combines Afghani, Skunk, and Mendocino Purps Terpenes, which gives it a distinct grape-like aroma with a skunky and earthy undertone. The strong indica roots give a euphoric, relaxed, and happy feeling. It is an Indica-dominant substance.
The main feature of this substance is a relaxed feeling and increased focus while reducing anxiety and soothing pain. Since it contains about 17% to 25% THC content, you will get a mild hit after taking a standard dose. This is an incredible strain to improve the sleep cycle and boost confidence.
Grape Ape Delta 8 strain contains about 16% to 20% THC content. Chewing Grape Ape gummies give a strong buzz while relaxing the muscles. You will love this mood-boosting strain in your Delta 8 gummies.
Delta 8 Blue Raspberry Strain
If you love the taste and color of blue raspberry, this delta 8 strain is for you. This bright, delicious fruity flavor is highly welcomed among delta 8 lovers. It's an indica dominant delta 8 strain with a woody and skunky aroma having a sweet berries hint. The flavor is between blueberry and vanilla.
You'll be able to enjoy the fresh tart flavor of raspberry with a hint of blueberry. Due to its indica-dominant characteristics, it gives a calming and relaxing experience. The sweet and divine taste is so satisfying that you want to indulge in it again and again.
As the cannabinoids of this delta 8 strain are mild, it is ideal for beginners or who want to experience mild effects of delta 8. It's easy-going, and the light effects give you a relaxing experience. You can use it to unwind after a long tiring day.
The blue raspberry gummies infused with the blue raspberry strain will give you the perfect vibe of American-grown hemp. One gummy can give you 3 to 10 hours of euphoric feeling. It can also be used for mild headache and pain management.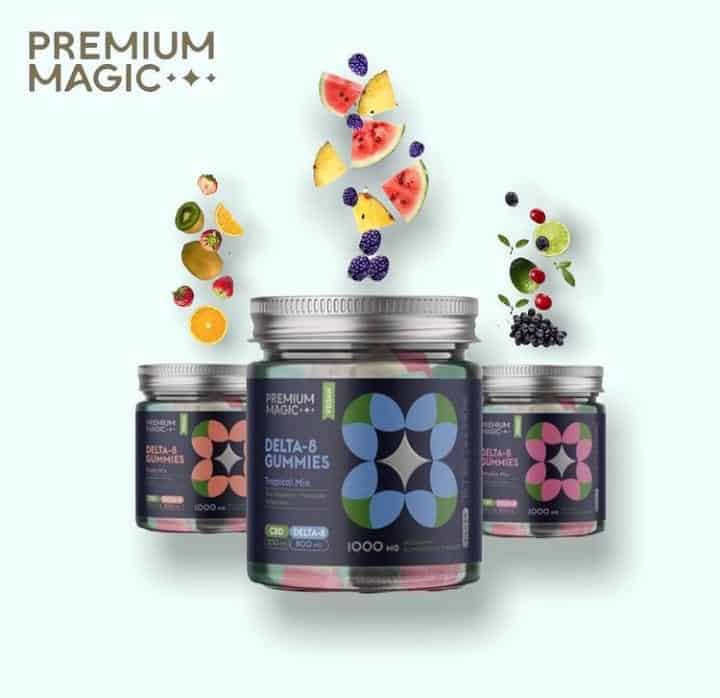 After you have read about the delta 8 strains, do you want to know the best brand of delta 8 gummies that lets you experience several sumptuous flavors?
Premium Magic manufactures all-natural and delicious Delta 8 gummies in various flavors. Moreover, the brand publishes third-party lab reports on the website, allowing customers to check detailed ingredients and the strength of the products. Try Delta 8 gummies from Premium Magic if you don't want to compromise on quality.
And if you want to know about the ingredients in our delta 8 gummies, we are always transparent and never hesitate to share our ingredients list. Here are the main ingredients of Delta 8 gummies:
Vegetable oil (canola and coconut)
Water
Gelatin
Citric Acid
Sugar ( comes from beets)
Corn syrup (derived from corn)
Pectin (extracted from fruits)
Natural and artificial flavors
Carnauba leaf wax
Food colors
Want to explore the delta 8 gummies flavors? Read this post that we have exclusively created regarding the various flavors of delta 8 gummies. This will also help you understand the difference between the flavors and stains.
Delta 8 gummies differ in flavor, strength, and effects. Furthermore, brands have different product ingredients according to their target audience.
When it comes to delta 8 flavor, you have myriad options, such as strawberry, pineapple, peach, green apple, etc. The flavors have different tastes, aroma, and even effect. You can buy a pack of gummies with one flavor or mix flavors.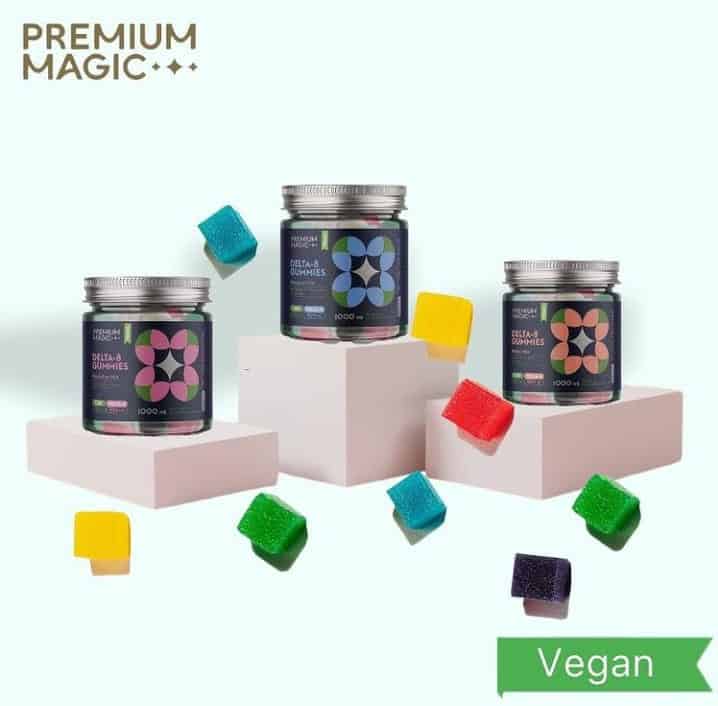 Besides flavors, Delta 8 gummies have different strengths depending on the ingredients. You can identify and choose the strength depending on your tolerance level. If you are new to Delta 8 gummies, start with the lowest available strength. Once your body gets used to it, you can increase your strength.