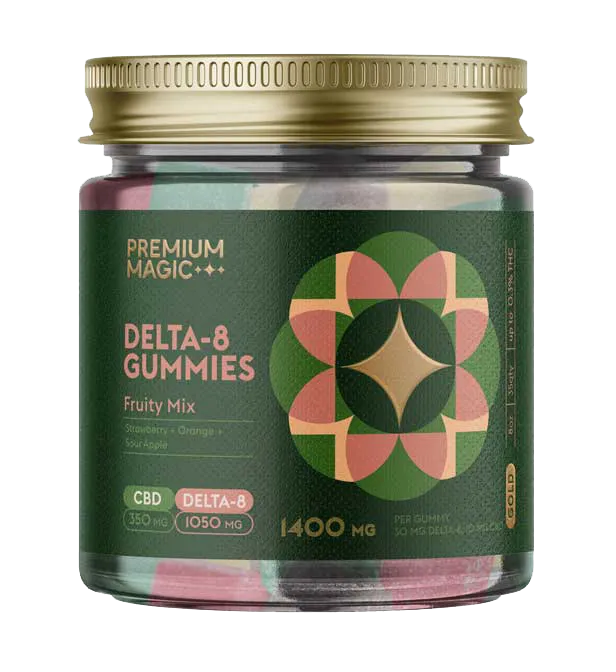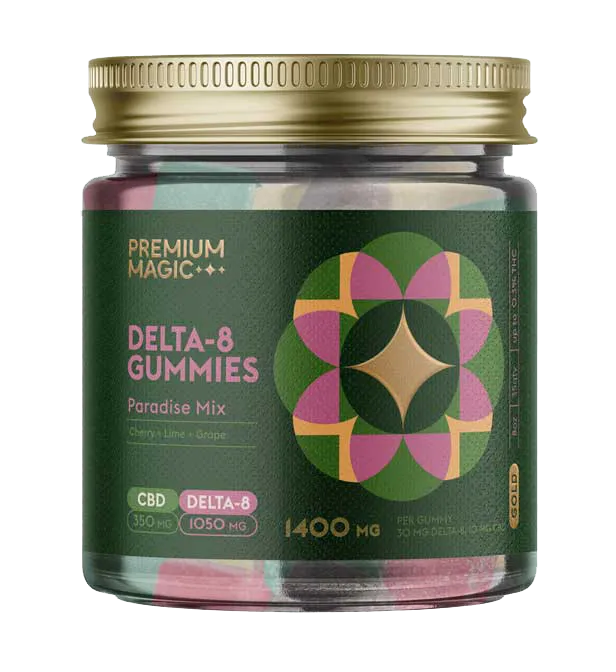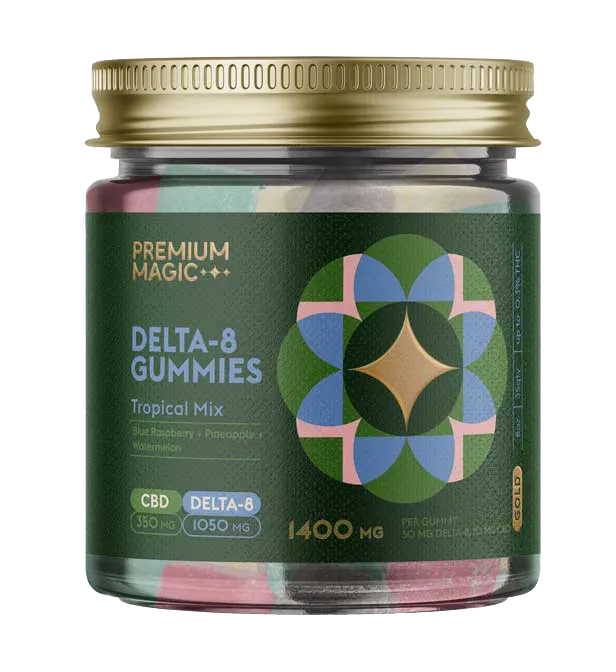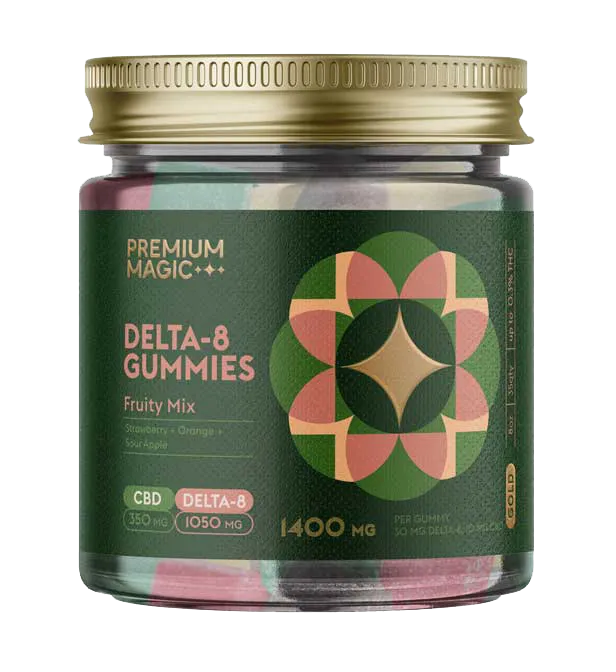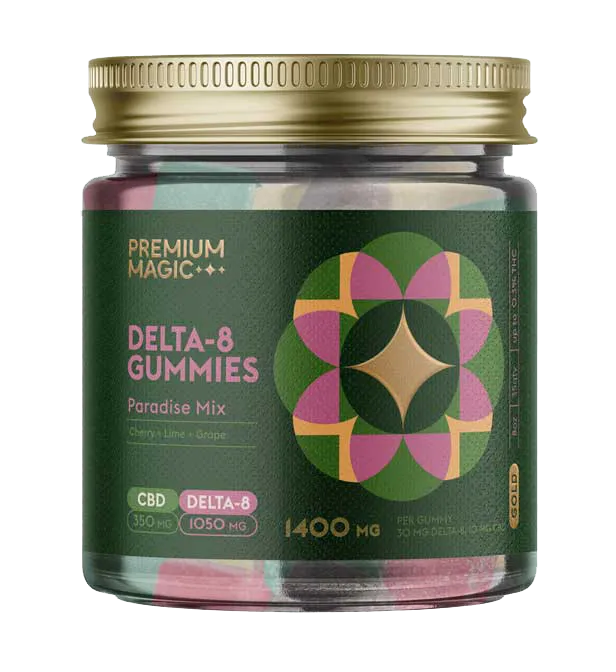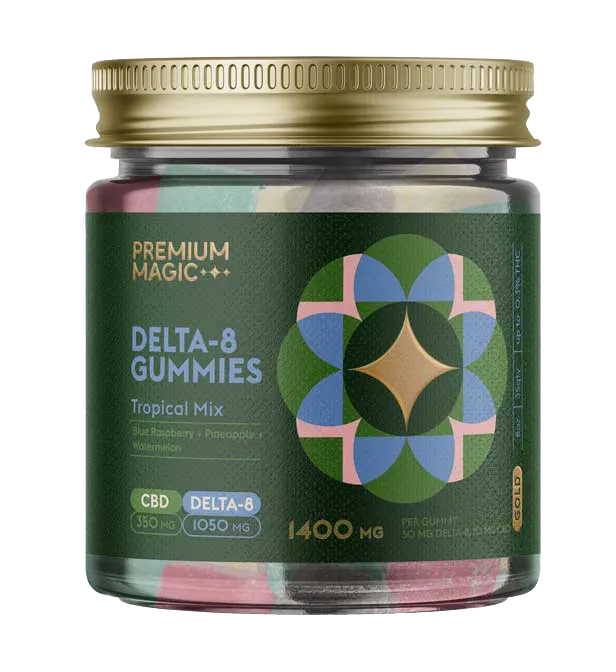 Delta-8 Gummies Gold Bundle – 3x1400mg
Elevate your wellness with our Gold Bundle, containing 3 packs of 1400mg of Delta-8 Gummies each. Each pack contains 35 gummies x 40mg of Delta-8 THC each, in a variety of delicious flavors. These gummies offer a potent Gold-level strength that promotes relaxation even in stressful situations.
Contains 3 packs of 1400mg of Delta-8 Gummies each

Each pack contains 35 gummies x 40mg of Delta-8 THC each, in a variety of delicious flavors

Offers a potent Gold-level strength that promotes relaxation even in stressful situations

Made with high-quality ingredients and lab tested for purity and potency
Secure payments powered by: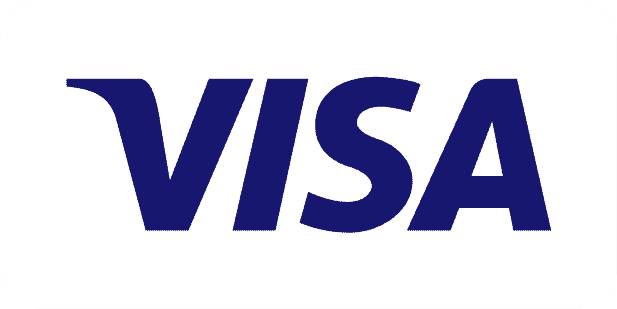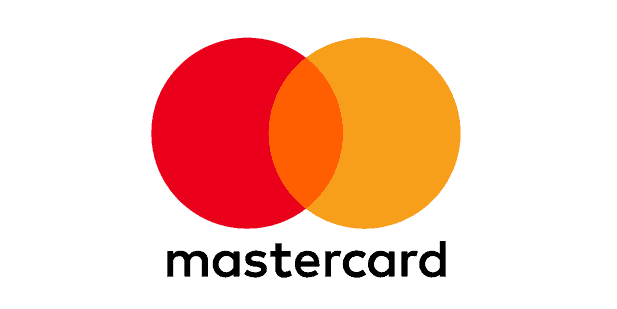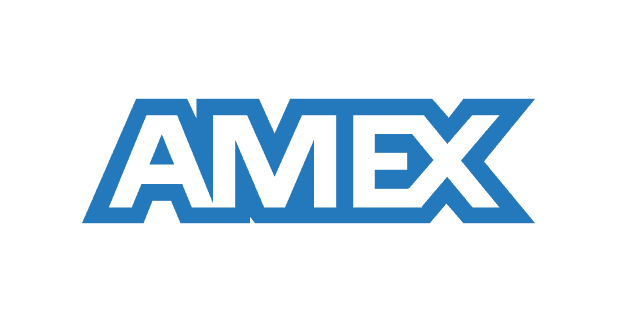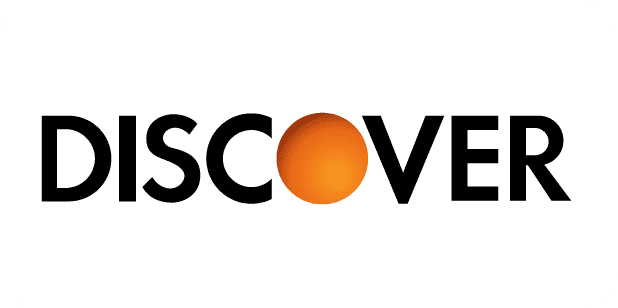 FREE 2-DAY EXPRESS SHIPPING ON ALL ORDERS
Tropical Mix -
Blue Raspberry
Pineapple
Watermelon
Fruity Mix -
Orange
Sour Apple
Strawberry
Paradise Mix -
Cherry
Grape
Lime
Corn Syrup (from Corn), Sugar (from Beets), Water, Gelatin, Citric Acid, Natural & Artificial Flavors, Pectin (Derived from Fruits), Vegetable Oil (Coconut, Canola), Carnauba Leaf Wax, FD&C Yellow #5, FD&C Red #40, FD&C Blue #1, FD&C Yellow #6.
It is recommended to start with one gummy per day and increase as needed. Consume the gummies on an empty stomach for best results. It's also important to note that consumption of Delta-8 THC may cause drowsiness, so it's best to avoid operating heavy machinery or driving after consumption.
Premium Magic Delta 8 THC Edible Tropical, Fruity, Paradise Mix Bundle
Delta 8 THC Edibles 35 pcs x 40mg
Premium Magic Delta 8 THC Edible Tropical, Fruity, Paradise Mix Bundle.
Claim your own slice of paradise with Premium Magic Delta 8 THC edibles, Paradise Mix. Each bottle provides you with a heavenly combination of top-quality CBD. With Gold-level strength, this blend partners the blissful flavors of cherry, lime, and grape together to give you a natural way to find your calm oasis.
Tropical Mix: Blue Raspberry, Pineapple, and Watermelon
Fruity Mix: Strawberry, Orange, Sour Apple
Paradise Mix: Cherry, Lime, and Grape
With 1400mg of pure CBD in each bottle, you only need to take one delicious gummy per day to bring out your calm and support your mental wellness. Every gummy has been precision-measured with 40mg of CBD, so you get just the right amount for a well-balanced and even feeling. Take a trip to paradise every day with Premium Magic's tasty flavors!
Why Should You Buy Our Delta 8 Gummies?
You'll love that our Delta 8 Gummies are made with all-natural ingredients and taste great, too! Our products are made from USA farmers' growth plants. They are 100% organic, bigger in size, and made from PREMIUM QUALITY hemp-derived Delta 8 THC. We offer the best quality Delta 8 Gummies available in the market.

Let's first clarify delta 8 THC, or at the very least, high-quality delta 8 goods. Even if you consume a high amount of D8, it won't kill you. Delta 8 is not regarded as a substance that is hazardous to humans, like other cannabinoids found in the hemp plant. This indicates that a person is not technically in danger of toxicity from ingesting a large dose of delta 8. Since Delta-8 has only been on the market for a little over two years, no serious side effects have been reported that have resulted in the body exhibiting life-threatening symptoms.
Delta 8 gummies can have a handful of side effects, all of which will only occur if you are not careful with how you consume your Delta 8 gummies. The best thing about these gummies is that they are safe if you take them in small and manageable doses after eating food. But if people do not eat food before taking their gummies or take more than they can handle, some of the side effects include:
• Paranoia
• Hallucinations
• Nausea
• Headaches
You should be very careful before you start experimenting with different dosages of Delta 8, and do not make any big leaps to more potent types of edibles.
Delta 8 gummies can be fairly potent depending on the manufacturer. Most producers will make edibles that contain between 20mg and 30mg of delta 8, which makes them fairly potent. Most people who are starting out will have to have only half of a gummy. But if you want something stronger you can take multiple gummies in a single dose. You should be careful as you do not want to take more than your mind can handle. You can also buy edibles that have a much higher concentration. These edibles can sometimes have as much as 300mg of Delta 8 in them.
You can get delta 8 in Florida without a license as long as it is made from hemp and not marijuana. If delta 8 is made from marijuana, buying marijuana-derived delta 8 in Florida requires a medical marijuana license.In Florida, it is acceptable to use, distribute, and create delta 8 THC.
Federal law recognizes Delta-8, a cannabinoid derived from legitimate hemp, as legal. Florida lists "hemp-derived cannabinoids" as an exemption to the state's list of controlled substances. As a result, Delta-8 manufactured following state laws governing hemp is permitted in the state.
Delta 8 gummies offer a range of benefits to the body. The most prominent one of these benefits is that they help the body feel very relaxed and at ease. It has a very euphoric and relaxing high that is in stark contrast to some other cannabinoids. People will often use Delta 8 cannabinoids as an alternative to marijuana and for the very relaxing feeling that it offers. Other people will take Delta 8 gummies to help with their mood swings and to help with body pain. Delta 8 can very easily help people with body pain since it relaxes the muscles and numbs the body's pain receptors.
Despite Delta 8 offering incredibly relaxing effects, it can even offer a boost in energy in some cases. It may be strange to think about but Delta 8 can actually boost your body's metabolism. With more food being processed, more energy is going to the brain. So when you have Delta 8, you can feel really energized. The best type of delta 8 that you should take for energy is the sativa strain, since that activates parts of the brain that can help you be more active. You want to be especially careful that you do not have indica-dominant strains since that can make you feel drowsy and relaxed.
Delta 8 gummies and all derivatives of hemp have become completely legal throughout the country. Unless your state has put out very specific laws banning delta 8 and its consumption, you don't have to worry. In the case of Kentucky, no such laws are present. Since there are no such laws in place, you don't have to worry when you order these gummies online or ask someone to bring them for you from another state. You can also find a local dispensary that can sell them to you.
Delta 8 gummies can help you feel very relaxed and at ease, which is a very different type of high compared to other cannabinoids. The incredibly euphoric high is also why Delta 8 is so popular. Delta 8 can also help with serious mood swings. It increases dopamine in the brain that can essentially help you feel more at ease and much happier. Delta 8 THC can bind to the CB1 and CB2 receptors of the endocannabinoid system. These receptors connect to a range of bodily functions. That alone is what allows you to feel so good when you consume Delta 8.
Read what our customers think about Premium Magic CBD Gummies
4.9 out of 5.0
Based on 188 reviews
Subscribe To Our Newsletter
By subscribing, you will be able to stay up-to-date with the latest developments and news in the world of Delta-8 CBD gummies.
I have been using Premium Magic CBD's delta-8 gummies for a few weeks now and I am extremely impressed with their effectiveness. They have helped me manage my anxiety and stress levels in a way that nothing else has.
I have been using Premium Magic CBD's delta-8 gummies for a few weeks now, and I can already feel a difference in my anxiety levels. They are a great natural alternative to prescription medication.
I was looking for a more natural alternative to my usual anxiety medication and found Delta 8 vegan gummies. I've been taking them for a few weeks now and I'm really happy with the results. They have a pleasant taste and a nice texture. I also appreciate that they are vegan and made with natural ingredients.
I have been using Delta 8 gummies for a while now and they have become a staple in my daily routine. They help me relax, reduce my anxiety levels, and improve my sleep quality. The relaxing effect they provide is exactly what I need after a long day.
I recently tried the Delta 8 gummies in the lemon flavor and I was impressed with the taste. It was refreshing and had a nice balance of sweetness and sourness. I also appreciate that they are made with natural ingredients.
Read All Reviews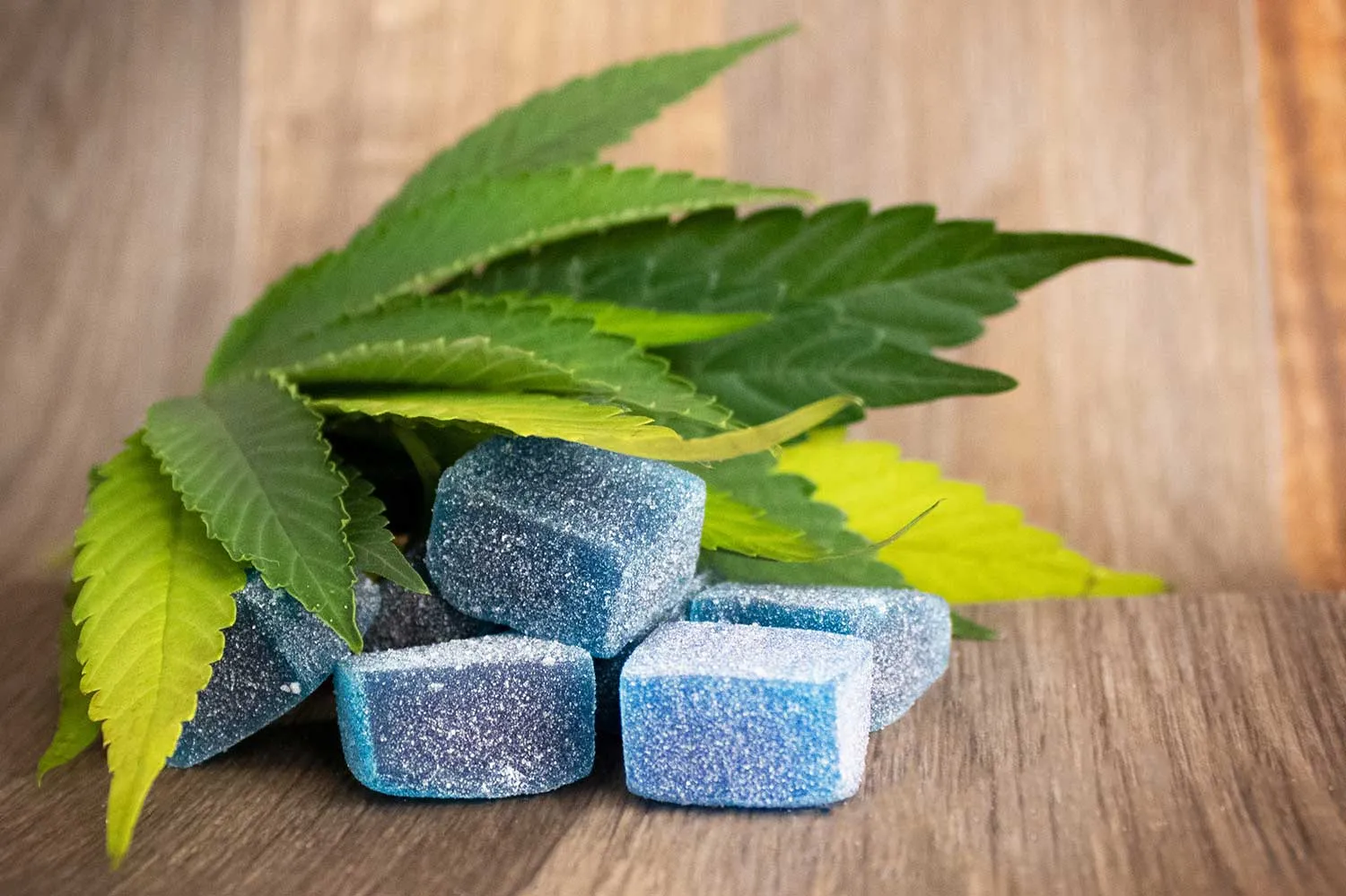 Our Blog
Explore the world of Delta-8 THC gummies through our informative and educational blog posts. Get accurate and up-to-date information on benefits, usage, legal status, and more.
Bye Bye Belly Juice is a high-quality, all natural mix made from the finest ingredients that are scientifically formulated for maximum results. Unlike other products, it does not contain any harmful chemicals or ingredients that may cause damage to your body.

On this article we will cover all aspects of Delta 8 reviews. We will talk about best delta 8 brands.

Credibility of online medical resources is one of the most important issues in online medicine. Traditional sources, such as journals and books, provide little guidance for when to turn to the internet for practical advice.