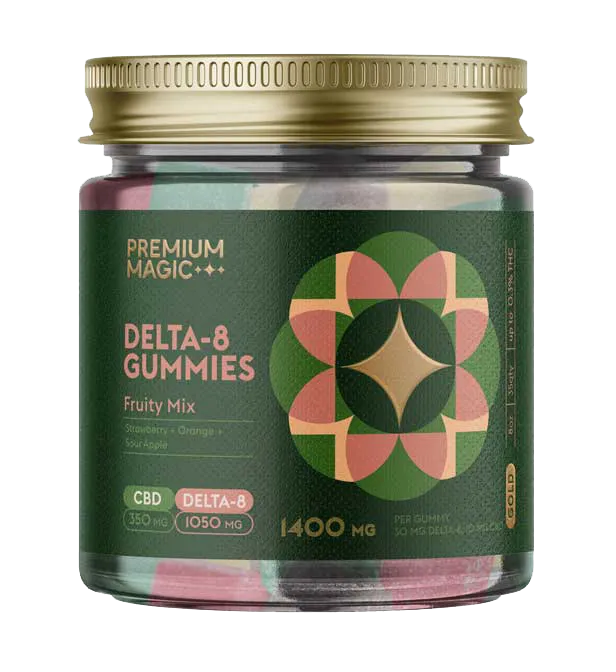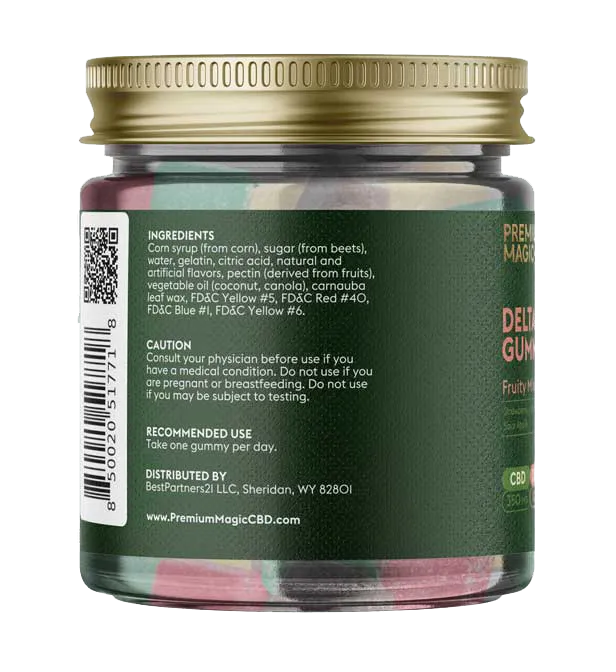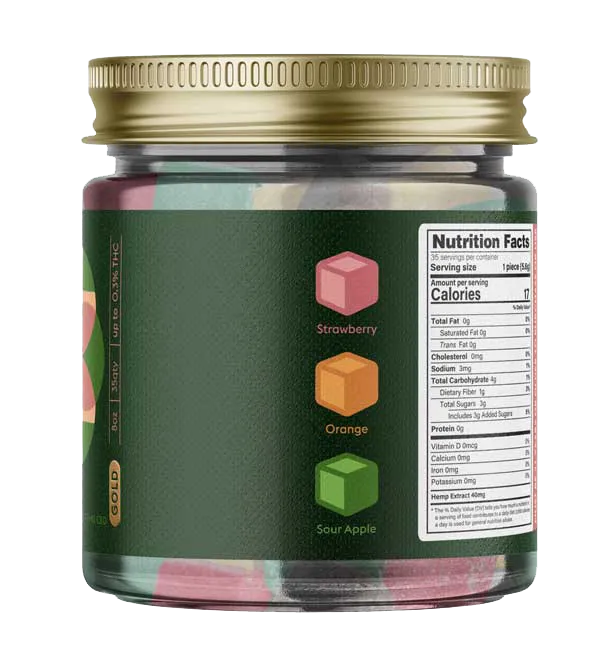 Delta-8 Gummies – Gold Fruity Mix – 1400mg
Delta-8 Gummies in Gold Fruity Mix flavor, with 1400mg of Delta-8 THC per container, is a potent and convenient way to consume Delta-8 THC. Delta-8 THC is a minor cannabinoid found in cannabis that has been found to have similar effects to Delta-9 THC, the main psychoactive cannabinoid in cannabis, but with less intense psychoactive effects.
Can help reduce anxiety

May have potential anti-inflammatory effects

Can help improve overall mood and sense of well-being.

May help with reducing the symptoms of glaucoma
Secure payments powered by: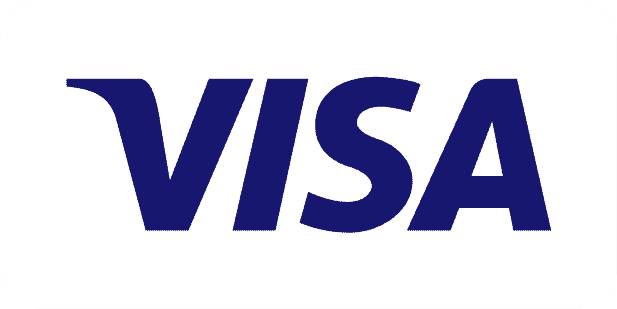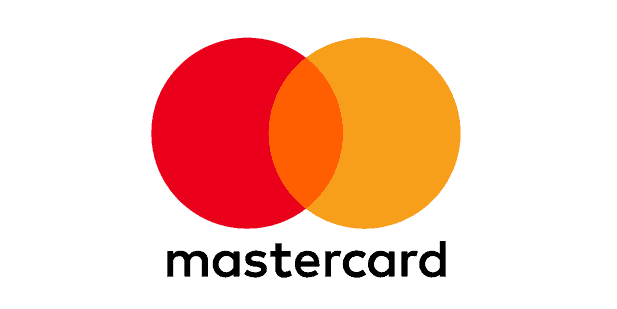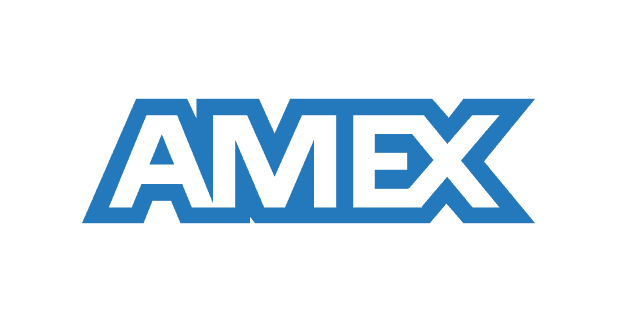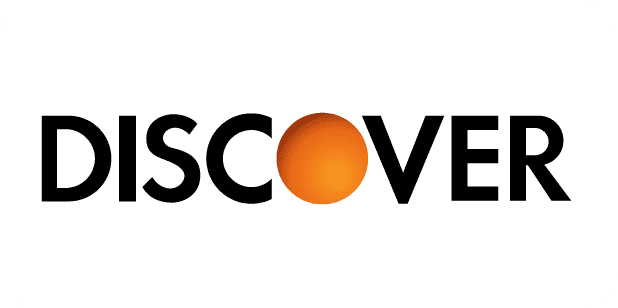 FREE 2-DAY EXPRESS SHIPPING ON ALL ORDERS
| | |
| --- | --- |
| Weight | 0.5 lbs |
| Dimensions | 3 × 3 × 4 in |
| CBD Per Gummy | 10 mg |
| Total CBD | 350 mg |
| Delta-8 THC Per Gummy | 30 mg |
| Total Delta-8 THC | 1050 mg |
| Strength Per Gummy | 40 mg |
| Total Strength | 1400 mg |
Orange
Sour Apple
Strawberry
Experience the potential benefits of Delta-8 THC in a delicious way with our Gold Paradise Mix, 1400mg per pack, 35 gummies x 40mg each. These gummies come in a mouthwatering blend of orange, sour kiwi and strawberry flavors, and are lab tested for purity and potency.
Consuming the Gold Paradise Mix, 1400mg per pack, 35 gummies x 40mg each, is recommended after a meal for better absorption. It's suggested to start with a low dose of 1 gummy and wait at least 2 hours before increasing the dose to evaluate how the body responds to it. It's important to monitor the effects and adjust the dosage accordingly to find the right amount for you. Consult with a healthcare professional before using and check the legal status of Delta-8 THC in your state or country before purchasing or consuming it.
Premium Magic Delta 8 Full Spectrum Gummies Gold Fruity Mix
Delta 8 Full Spectrum Gummies 35 pcs x 40mg
Indulge in the soothing properties of our Premium Magic Delta-8 Gummies Fruity Mix. Utilizing a combination of premium quality CBD and Delta-8, a derivative of Delta-9 THC, these gummies offer a potent Gold-level strength to help you relax and unwind.
Each pack contains 350mg of CBD and 1050mg of Delta-8, providing a precise and controlled way to experience the potential benefits of Delta-8 THC.
Our gummies are available in a delicious tropical blend of orange, kiwi, and strawberry flavors, making it easy to incorporate into your daily routine.
Ideal for those looking for a convenient and discreet way to relax without the intense psychoactive effects of delta-9 THC, our gummies are lab tested for purity and potency to ensure consistent and reliable results every time.
Try our Premium Magic Delta-8 Gummies Fruity Mix today and experience the soothing benefits for yourself.
Why Should You Buy Our Delta 8 Gummies?
You'll love that our Delta 8 Gummies are made with all-natural ingredients and taste great, too! Our products are made from USA farmers' growth plants. They are 100% organic, bigger in size, and made from PREMIUM QUALITY hemp-derived Delta 8 THC. We offer the best quality Delta 8 Gummies available in the market.

Delta 8 gummies come from hemp plants, and they can be either Indica or Sativa, depending on your preference. You can also find delta gummies that come in the hybrid variety. Hybrid strains have characteristics of both Indica and Sativa strains. The best part is that all three of them are completely legal as long as they come from hemp plants. So even if these delta 8 gummies have more psychedelic properties, they can still be legal when extracted from hemp.
Delta 8 gummies can have a different activation time depending on various factors. The age and weight of a person along with the potency of the gummies are all factors that could delay when the THC kicks in. But it does not take more than 90 minutes for the gummies to hit. In some cases the gummies can hit a lot sooner in just 20 or 30 minutes. But do not try to eat more of the edibles at least an hour before your first dose. You could have a bad trip when both of the edibles suddenly hit.
Delta 8 gummies can often take their time to really start to kick in. Despite having the longest high, they can sometimes have a very long fuse. The time that it takes for the Delta 8 to kick in can change depending on your body type and your age. With that being said, it should not take more than 90 minutes for edibles to kick in. In some cases they can kick in as early as 30 minutes, but the average wait time is 60 minutes. Make sure you wait at least an hour before you eat more edibles.
Delta 8 gummies are completely safe to consume and can very easily be a part of your daily routine. It can deeply relax the body, and it can even help you ease your mind and anxieties. There are no harmful effects to taking Delta 8 every day unless you have a drug test coming up. You Should also remember that the Delta 8 gummies that you get can have a very potent effect on your brain, and there is a risk of you developing an addiction. Taking these gummies every day also means that you can grow a significant tolerance for them.
Koi Delta 8 gummies make use of THC isolate to create their very effective gummies. However, since these strains are completely isolated, they do not have any indica or sativa strain dominance. Despite both of the strains being somewhat equal, the gummies have a more Sativa feeling overall.
Delta 8 gummies are not just completely safe to consume, but they are also safe to travel with. These gummies are federally legal since they are derived from hemp plants. Thanks to this very obvious distinction, you can easily travel with delta 8 gummies even across state borders. Along with carrying these gummies in your luggage or in your carry-on, you can even travel with them on your person. As long as you have the original case that shows the ingredients present in your gummies, you don't have to worry about any serious charges.
Delta 8 gummies come through a process of isomerization. It is the process of rearranging molecules inside a substance to make a completely different and new substance. The main ingredient that is necessary for the isomerization of Delta 8 is CBD. But despite being derived from CBD, Delta 8 is much more potent. CBD has a very low concentration of THC in it, which allows for other benefits such as pain relief and improved dopamine production without the high feeling. On the other hand, Delta 8 does offer relaxation but it also has a very prominent high.
You can find a range of producers for your Delta 8 gummies. Companies will often have a very different process for preparing their edibles and will often offer unique flavors to make the experience all the more enjoyable. Some good brands online include Everest and BudPop. But if you want vegan-free gummies that use quality ingredients, you can choose PremiumMagicCBD. Not only do they offer their gummies in different potencies depending on what you prefer, but they also have higher traces of CBD. So when you have their gummies, you get the benefits of CBD along with the high THC.
Read what our customers think about Premium Magic CBD Gummies
4.9 out of 5.0
Based on 188 reviews
Subscribe To Our Newsletter
By subscribing, you will be able to stay up-to-date with the latest developments and news in the world of Delta-8 CBD gummies.
"Love these gummies! They've made such a positive difference in my overall wellbeing."
"Title: Silver Paradise Mix: A Symphony of Euphoria The Silver Paradise Mix Delta-8 Disposable Vape by Premium Magic CBD is a harmonious blend of creativity and relaxation. The unique blend of flavors teases your taste buds with every puff, while the potent 1000mg delivers a soothing sensation that's simply incomparable. It's a portable paradise that's worth every penny."
"Title: Unveiling a New Standard in Vaping The Silver Paradise Mix Delta-8 Disposable Vape by Premium Magic CBD is a symphony of premium quality and excellent taste. The potent 1000mg dosage is perfect for those looking for a stronger hit, and the unique blend of flavors ensures a delightful vaping experience every time. An absolute gem in the world of CBD vapes."
After trying several different brands of CBD gummies, I can confidently say that Premium Magic CBD has the best on the market. Their delta-8 gummies are potent and effective, and they taste great. I've been using them for a few weeks now and have noticed a significant decrease in my anxiety levels and an improvement in my overall well-being.
"""Amazing taste and effects!"" The Silver Fruity Mix Delta-8 Vape Cartridge is hands down the best I've ever tried. The rich fruity flavors tantalize my taste buds and the 1000mg potency ensures a perfect, lasting experience. Premium Magic CBD has outdone themselves with this one!"
Read All Reviews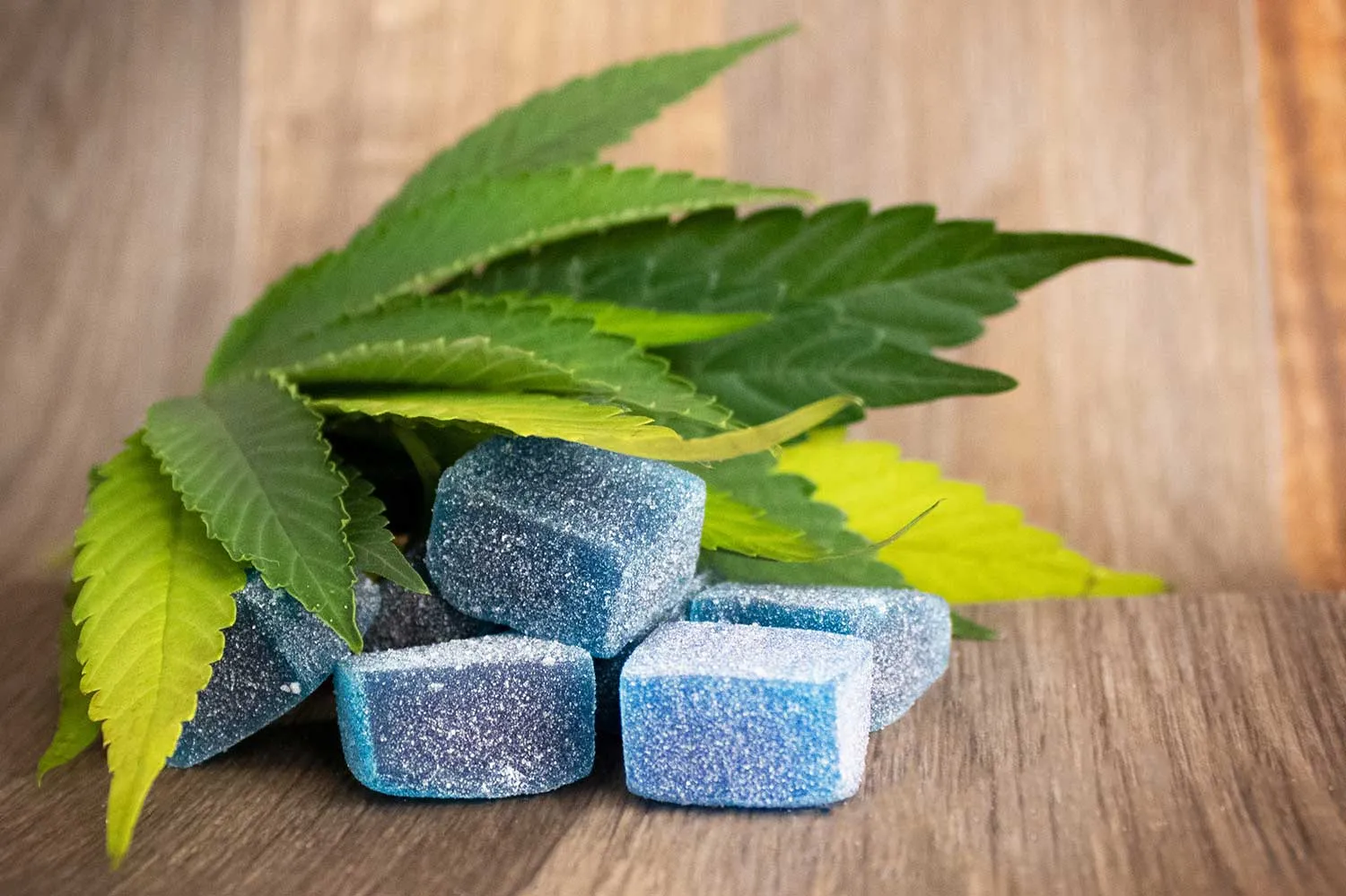 Our Blog
Explore the world of Delta-8 THC gummies through our informative and educational blog posts. Get accurate and up-to-date information on benefits, usage, legal status, and more.
Welcome to a riveting journey into the world of Delta 8 THC, a cannabinoid that's been making waves in the cannabis industry and beyond.

Discover the differences between CBD gummies and CBD oil. Learn about taste, benefits, and legality in this comprehensive guide.

Discover the differences between CBD gummies and CBD oil. Learn which is better for you and how to use them effectively.