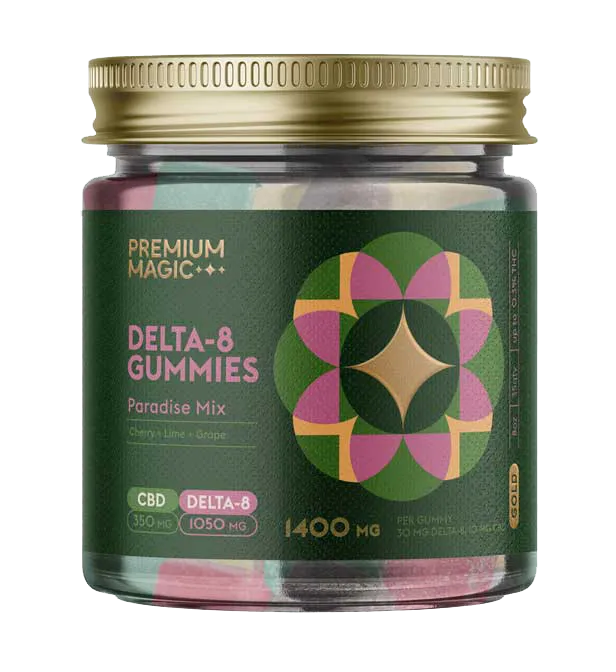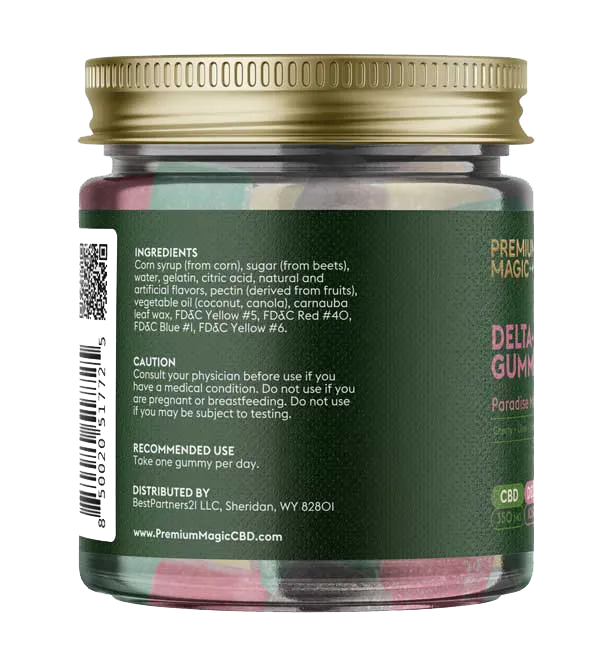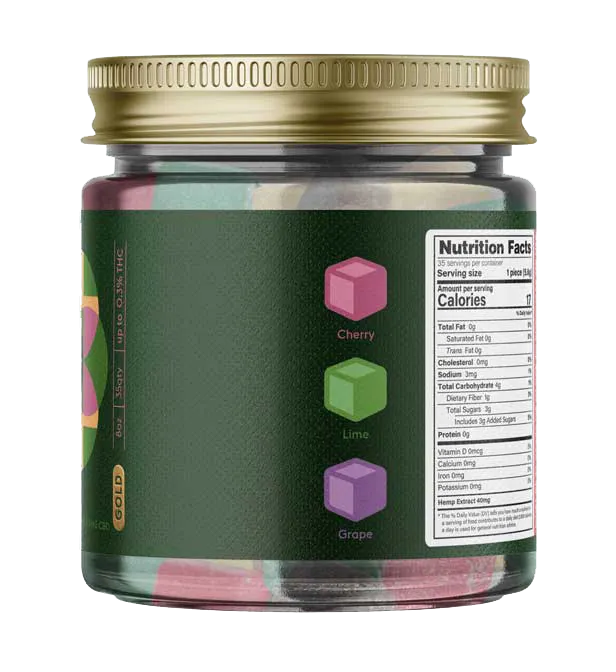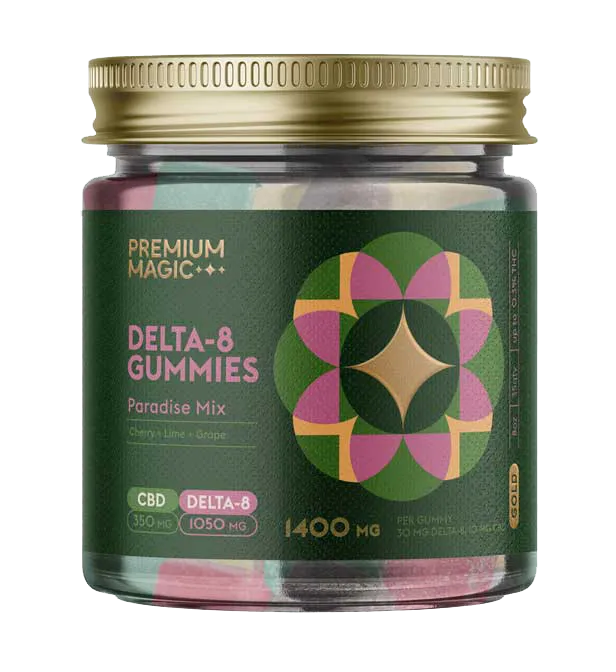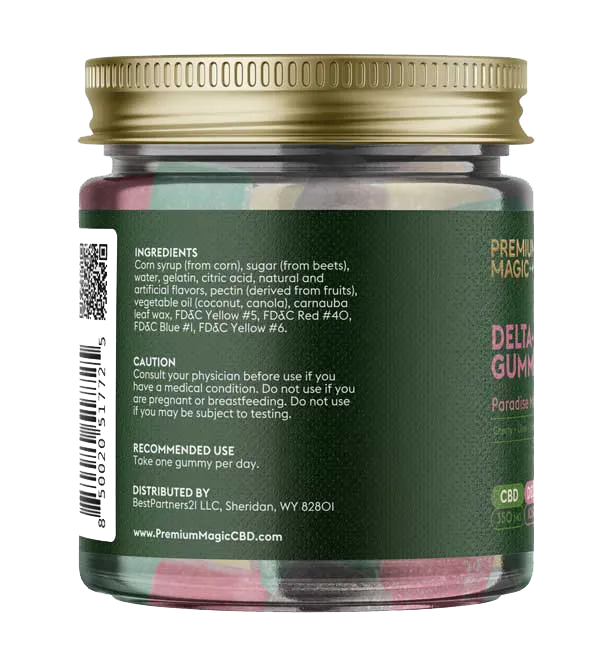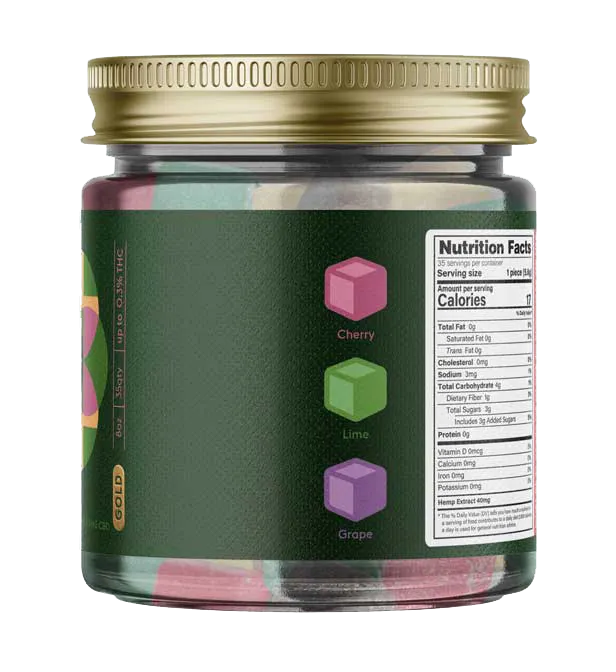 Delta-8 Gummies – Gold Paradise Mix – 1400mg
Elevate your wellness with our Delta-8 Gummies - Gold Paradise Mix, 1400mg per pack. With 35 gummies x 40mg of Delta-8 THC each, in delicious cherry, grape and lime flavors, it's easy to control your intake and experience the potential benefits of Delta-8 THC.
May provide pain relief

Can increase appetite

Can help reduce symptoms of PTSD

May have potential neuroprotective properties
Secure payments powered by: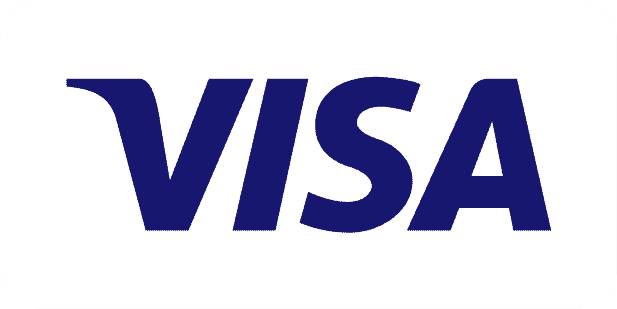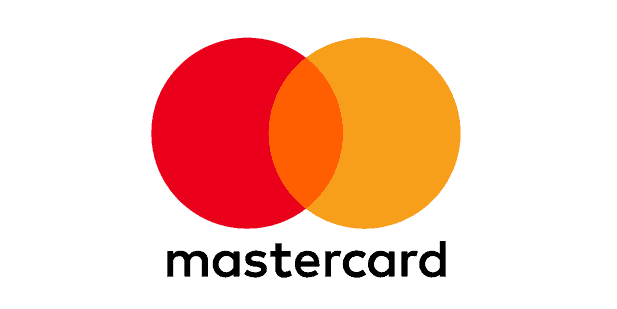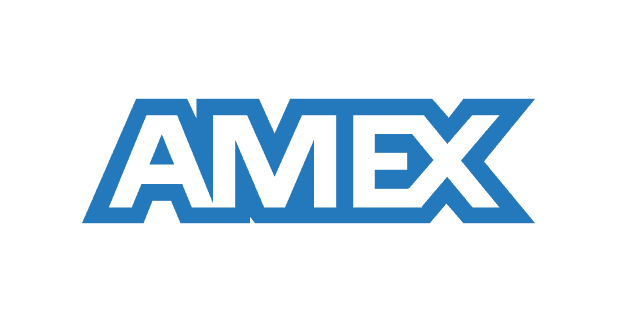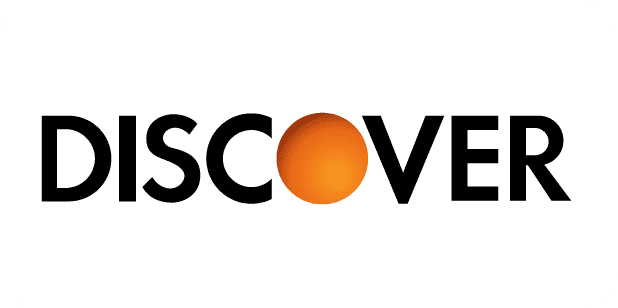 FREE 2-DAY EXPRESS SHIPPING ON ALL ORDERS
Cherry
Grape
Lime
Corn Syrup (from Corn), Sugar (from Beets), Water, Gelatin, Citric Acid, Natural & Artificial Flavors, Pectin (Derived from Fruits), Vegetable Oil (Coconut, Canola), Carnauba Leaf Wax, FD&C Yellow #5, FD&C Red #40, FD&C Blue #1, FD&C Yellow #6.
To experience the potential benefits of Delta-8 THC, it is suggested to start with a low dose of 1 gummy and wait at least 2 hours before increasing the dosage. It is important to monitor the effects and adjust the dosage accordingly to find the right amount for you and to consult with a healthcare professional before using. It's also important to check the legal status of Delta-8 THC in your state or country before purchasing or consuming it. It's suggested to store the gummies in a cool and dry place to maintain freshness.
Premium Magic CBD Gummies Gold Paradise Mix
Delta-8 Gummies 35 pcs x 40mg
Experience the ultimate relaxation with our Premium Magic CBD Gummies Paradise Mix. Each bottle contains a heavenly blend of high-quality CBD, providing you with Gold-level strength to support your mental wellness.
Our gummies come in a delicious combination of cherry, lime, and grape flavors, providing you with a natural and tasty way to unwind.
Each bottle contains 1400mg of pure CBD, with each gummy containing 40mg of CBD, precisely measured for optimal results.
Take just one gummy per day to discover your own personal oasis of calm, and support your mental well-being with Premium Magic's tasty flavors.
Our gummies are perfect for those looking for a convenient and discreet way to experience the potential benefits of CBD without the need for oils or vapes. Our gummies are made with high-quality ingredients and are lab tested for purity and potency, ensuring that you get a consistent and reliable experience with every use.
Why Should You Buy Our Delta 8 Gummies?
You'll love that our Delta 8 Gummies are made with all-natural ingredients and taste great, too! Our products are made from USA farmers' growth plants. They are 100% organic, bigger in size, and made from PREMIUM QUALITY hemp-derived Delta 8 THC. We offer the best quality Delta 8 Gummies available in the market.

Let's first clarify delta 8 THC, or at the very least, high-quality delta 8 goods. Even if you consume a high amount of D8, it won't kill you. Delta 8 is not regarded as a substance that is hazardous to humans, like other cannabinoids found in the hemp plant. This indicates that a person is not technically in danger of toxicity from ingesting a large dose of delta 8. Since Delta-8 has only been on the market for a little over two years, no serious side effects have been reported that have resulted in the body exhibiting life-threatening symptoms.
Delta 8 gummies offer a range of benefits to users as they can easily bind to different receptors in the brain. Delta 8 can very effectively bind to the CB1 and CB2 receptors in the body, which are responsible for regulating a range of bodily functions. Not only can these gummies help with anxiety by improving dopamine production in the brain, but they are also completely legal in the US. So you can easily buy it when you are in any state and can even fly with them. The only thing that you need to check is if the gummies are actually made from hemp.
If you are eating delta 8 gummies, they will show up in your drug test. There is still a chance that they can show up on your drug test even if you stopped eating them for a few days. It is important to understand why they can show up. Drug tests look for traces of a drug, which they will often find in a person's metabolites, a substance that the body produces when metabolizing a substance. These tend to stay in your body much longer than the actual gummies, so you should avoid eating gummies if you have a scheduled drug test.
Delta 8 gummies can have a slower activation time when compared to products like vapes and tinctures. The slower activation time means that it can take between 30 and 60 minutes for the effects of the edible to really kick in. A common mistake that people will make is taking an edible and waiting just ten minutes for it to kick in. When they don't feel anything, they think that the dosage is too low, so they take more. They can experience a bad trip when all of the edibles kick in at the same time. Avoid this situation by waiting at least 60 minutes before taking any more edibles.
Dogs also have an endocannabinoid system that is very similar to that of humans, with the only major difference being that they have more receptors and are more sensitive. So if you give your dog CBD, make sure you do your research before giving them a dosage. If you are not careful, then it is very likely that your dog could experience adverse reactions as a result of the gummies that you give them. They could have trouble walking, have tremors, or continue vomiting. Take your dog to the vet immediately if you have given them a strong dose.
Delta 8 gummies come in a wide range of strengths according to user's preferences. Choose the strength depending on your tolerance level. If you are a beginner, opt for a product with 10 mg strength. Meanwhile, you can increase the dosage according to your body's adaptability with the increasing body's tolerance levels.When it comes to the strongest Delta 8 gummies, you can choose products with more than 40 mg strength.
Many consumers don't wait until they consume the strongest gummies they find and hurt themselves. Although the effect may wear off in a few minutes, it is essential to choose the right dosage.
Delta 8 gummies are available from a range of dispensaries, all of which have a lot of experience manufacturing these gummies. They will all have unique flavors and will often infuse their products with different strains like indica or sativa to give them unique effects. The best thing about these gummies that you get is that no two are the same, and you can really get creative with how you experiment with them.
Delta 8 gummies contain THC and a range of other ingredients. The THC has many intoxicating effects when it binds to the CB1 and CB2 receptors of the endocannabinoid system. So when you consume these gummies you will suddenly feel like your body is slowing down. Some of the other effects that people feel when they consume these delta 8 gummies is euphoria and relaxation. While it does get you high, its high is very different from most types of cannabinoids that you can find. You will simply feel very relaxed and at ease when you high with these gummies.
Read what our customers think about Premium Magic CBD Gummies
4.9 out of 5.0
Based on 188 reviews
Subscribe To Our Newsletter
By subscribing, you will be able to stay up-to-date with the latest developments and news in the world of Delta-8 CBD gummies.
Premium Magic CBD's delta-8 gummies have been a great addition to my daily routine. I take them before bed, and I sleep like a baby. I wake up feeling refreshed and ready for the day.
I have been using Delta 8 vegan gummies as a natural sleep aid for the past month and have noticed a significant improvement in my sleep quality. They have a great taste and I appreciate that they are vegan and made with natural ingredients. I highly recommend them for anyone looking for a better night's sleep.
I have been using Premium Magic CBD's delta-8 gummies for a few months now, and I can confidently say that they have helped me manage my stress levels. I feel more relaxed and calm throughout the day.
I'm not one to believe in 'miracle cures' but Premium Magic CBD delta-8 gummies have come pretty close for me. I've been dealing with chronic pain and these gummies have helped me manage it without relying on prescription medication.
Premium Magic CBD's delta-8 gummies are a must-try for anyone looking for a natural way to manage anxiety and stress. They have helped me feel more relaxed and calm throughout the day, and I have noticed a significant improvement in my overall well-being since I started using them.
Read All Reviews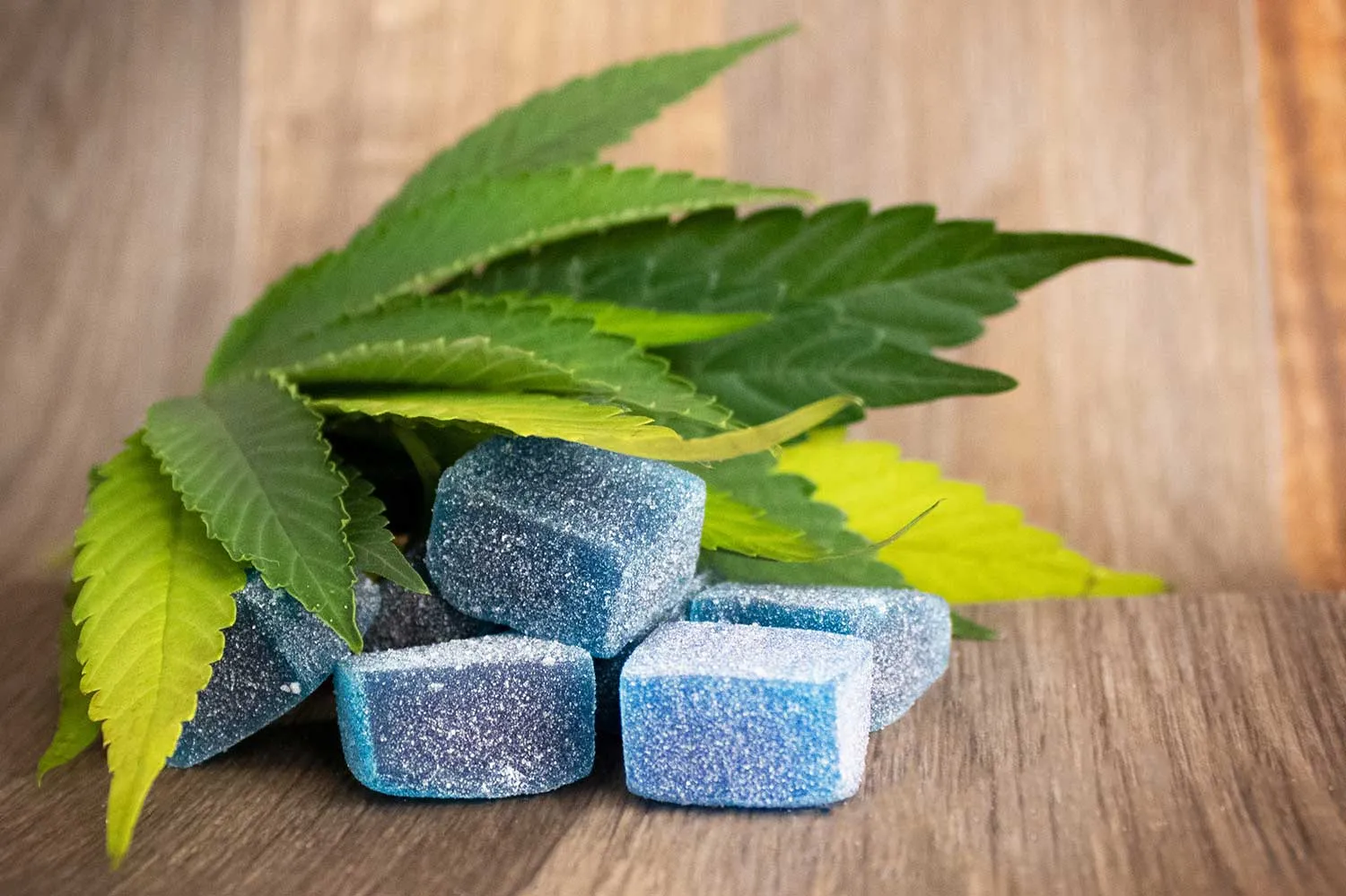 Our Blog
Explore the world of Delta-8 THC gummies through our informative and educational blog posts. Get accurate and up-to-date information on benefits, usage, legal status, and more.
Since Delta 8 THC is a therapeutic component, heals the body from pain, anxiety, and stress. It relaxes the body and gives you a slight euphoria, providing an incredible experience.

On this article we will cover all aspects of Delta 8 reviews. We will talk about best delta 8 brands.

On this article we will cover all aspects of Delta 8 thc gummies. We will talk about the how long it take to kick, time it takes to work and the use case as a pain killer gummy.