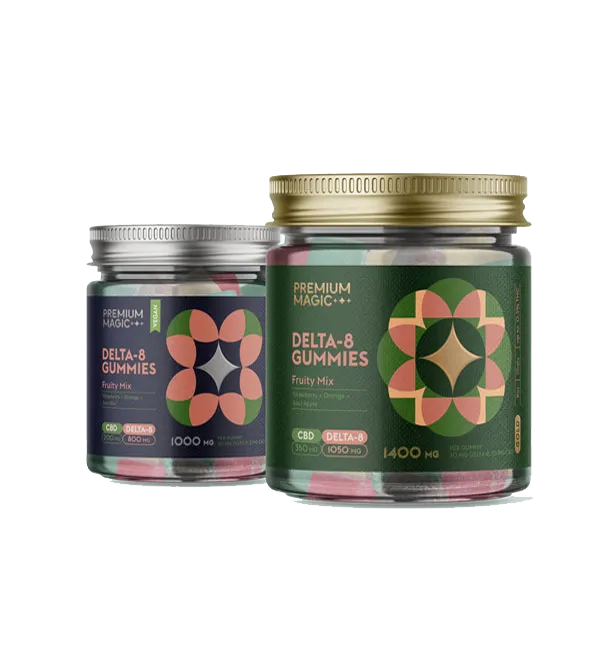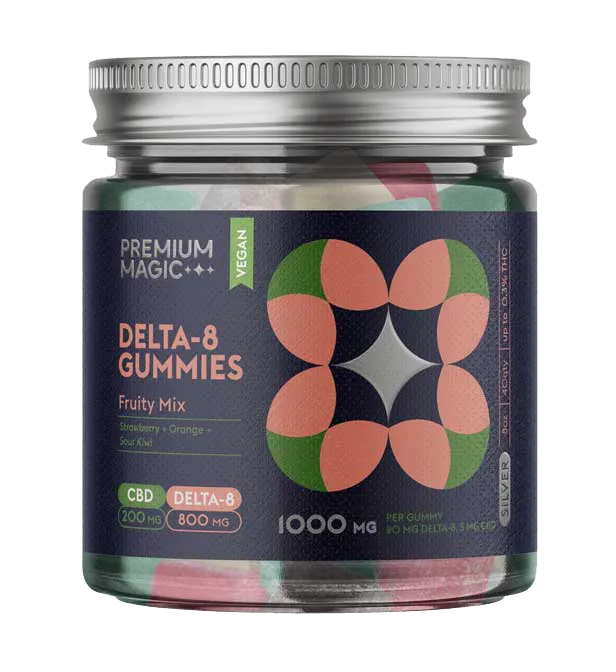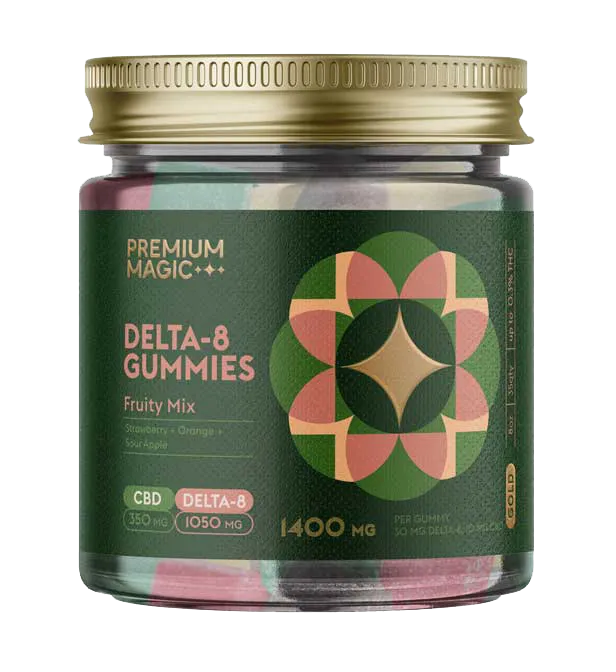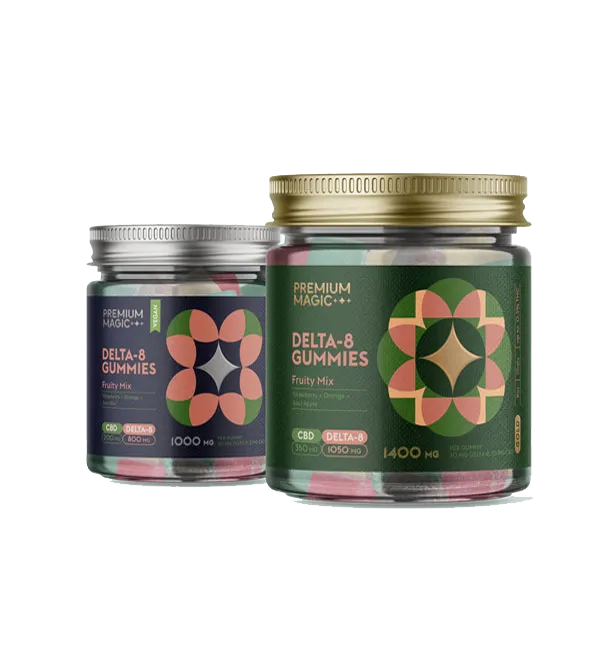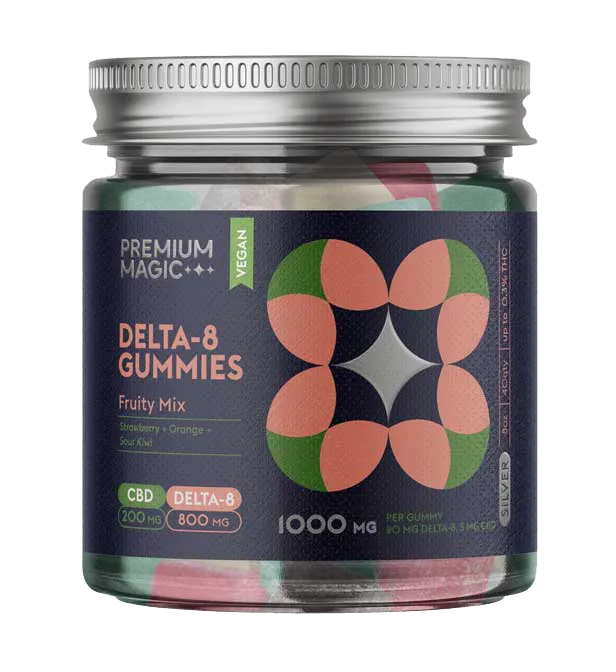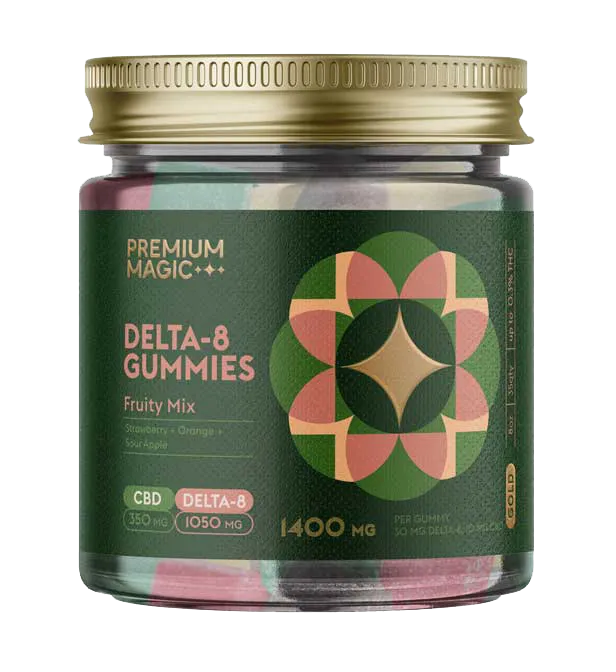 Delta-8 Gummies Gold + Silver Combo Fruity Mix – 2400mg
Products included in the bundle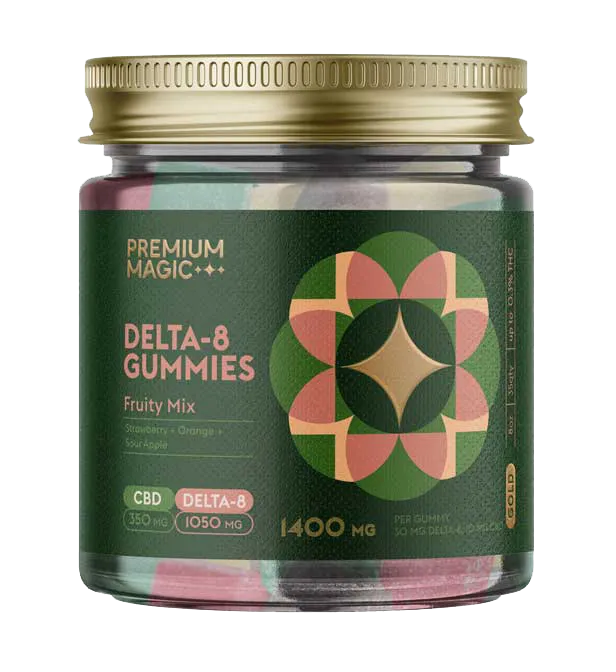 1x
Delta-8 Gummies – Gold Fruity Mix – 1400mg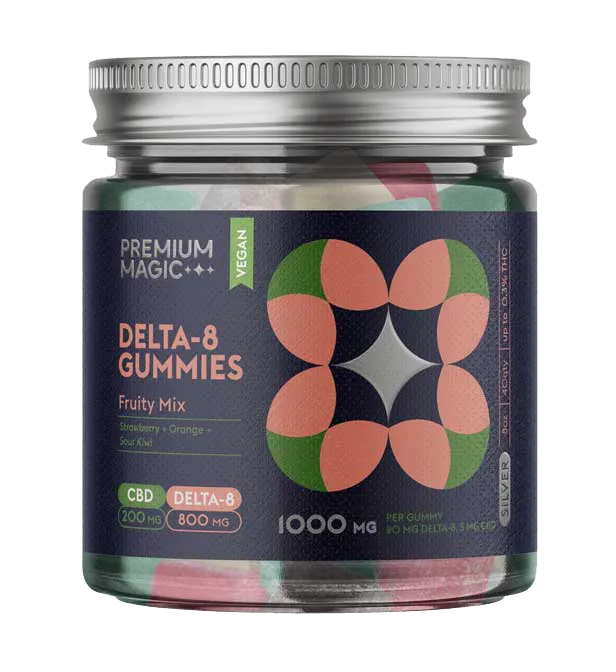 1x
Delta-8 Gummies – Silver Fruity Mix – 1000mg
Indulge in the delicious fruit flavors of our Gold + Silver Combo Fruity Mix Bundle, containing 2400mg of Delta-8 Gummies. This bundle includes a mix of Gold and Silver level gummies in a variety of fruity flavors, providing you with a convenient and delicious way to experience the potential benefits of Delta-8 THC.
Contains a mix of Gold and Silver level gummies in a variety of fruity flavors

Provides the perfect balance of strength and taste

Perfect for those looking for a convenient and discreet way to experience the potential benefits of Delta-8 THC

Made with high-quality ingredients and lab tested for purity and potency
Secure payments powered by: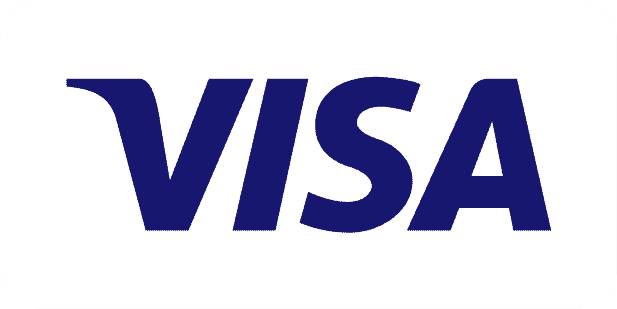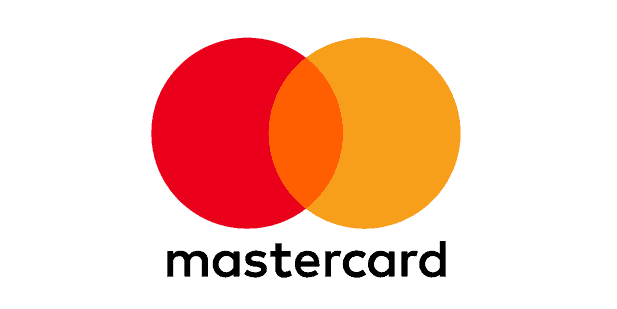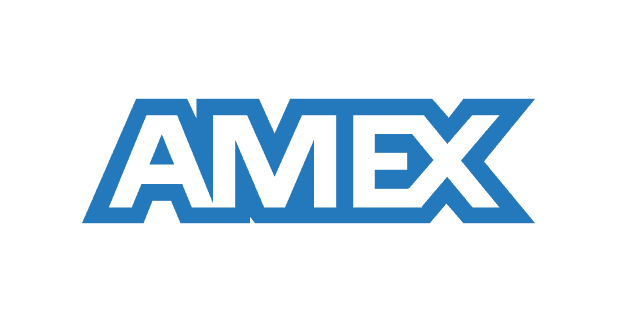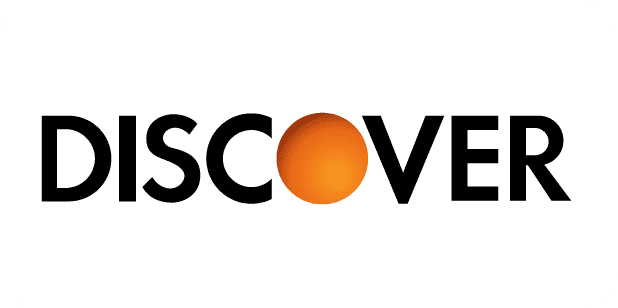 FREE 2-DAY EXPRESS SHIPPING ON ALL ORDERS
Orange
Sour Apple/Kiwi
Strawberry
Gold: Corn Syrup (from Corn), Sugar (from Beets), Water, Gelatin, Citric Acid, Natural & Artificial Flavors, Pectin (Derived from Fruits), Vegetable Oil (Coconut, Canola), Carnauba Leaf Wax, FD&C Yellow #5, FD&C Red #40, FD&C Blue #1, FD&C Yellow #6.
Silver: Organic Tapioca Syrup, Cane Sugar, Water, Citric Acid, Natural Flavors, Hemp Extract, Pectin (Derived from Fruits), Natural Color, and Coconut Oil.
Delta-8 Gummies Gold + Silver Combo Fruity Mix – 2400mg": It is recommended to start with one gummy per day and increase as needed. Consume the gummies on an empty stomach for best results. It's also important to note that consumption of Delta-8 THC may cause drowsiness, so it's best to avoid operating heavy machinery or driving after consumption.
Premium Magic CBD Gummies Fruity Mix Gold + Silver Combo
Delta-8 THC gummies 35 pcs x 40mg, 40 pcs x 25mg
Indulge in the sweet taste of paradise with Premium Magic CBD Gummies Fruity Mix, featuring a delicious combination of Strawberry, Orange, and Sour Apple flavors.
Each bottle contains a heavenly blend of top-quality CBD and Delta 8 THC, providing you with Gold-level strength to support your mental wellness.
This blend of 1400mg+1000mg of pure Delta 8 THC + Full Spectrum CBD in each bottle, allows you to take just one delicious gummy per day to bring out your calm and support your mental wellness.
Our gummies are precision-measured with 40mg of CBD, ensuring you get just the right amount for a well-balanced and even feeling. Enjoy a fruity vacation every day with Premium Magic's tasty flavors.
Why Should You Buy Our Delta 8 Gummies?
You'll love that our Delta 8 Gummies are made with all-natural ingredients and taste great, too! Our products are made from USA farmers' growth plants. They are 100% organic, bigger in size, and made from PREMIUM QUALITY hemp-derived Delta 8 THC. We offer the best quality Delta 8 Gummies available in the market.

Delta 8 THC is made through a process called isomerization, and the main component in that process is hemp-derived CBD. Isomerization is the process of rearranging the components of a single CBD molecule. The result of this process is Delta 8 THC, which is then an isonomer of Delta 8 THC. Since it is identical to CBD, the only real difference between the two is that Delta 8 THC has more psychoactive effects. Some can also include corn syrup and sunflower oil, as well as plant-derived terpenes. They will always include completely natural ingredients that are safe to consume.
Delta 8 gummies can affect people differently depending on their tolerance. You want to make sure that the amount you take is not too much that it will keep you awake and not so little that it is completely ineffective. You should try to take only half a gummy before you go to sleep if you are new to taking gummies, which will usually be between 10mg and 15mg. More experienced users will want to take a slightly higher dose due to their increased tolerance to these gummies. You should also take them right before you go to bed, and then you can really feel the effects get into your system.
Delta 8 gummies can help you feel very relaxed and at ease, which is a very different type of high compared to other cannabinoids. The incredibly euphoric high is also why Delta 8 is so popular. Delta 8 can also help with serious mood swings. It increases dopamine in the brain that can essentially help you feel more at ease and much happier. Delta 8 THC can bind to the CB1 and CB2 receptors of the endocannabinoid system. These receptors connect to a range of bodily functions. That alone is what allows you to feel so good when you consume Delta 8.
The average timeline for these edibles is around eight hours, which is considerably longer than other cannabis compounds. To improve your THC levels is important to have the best beginner experience. You should prepare your body first through a gradual increase in dosage. When you start in small doses, you will be highly stimulated. You will have a higher focus, more energy, and sharper clarity. Standard doses usually uplift the person and open that creative barrier for most; it is a pleasant experience. In contrast, heavy dosage may result in nausea and paranoia, especially if you are inexperienced with cannabis. Heavy dosage is more relaxing and sedating than others. So you should take intense delta 8 gummies when you're planning on leisurely enjoying the evening.
The Delta 8 gummies that you should get will often come down to personal preference. But if you want Delta 98 gummies that are not just potent but are also vegan-friendly and come in fun flavors, then you should try PremiumMagicCBD. The brand remains famous for its incredible attention to detail when producing its Delta 8 gummies. The ingredients that they use are vegan-friendly and completely free from GMOs. They are also very potent, with their strongest gummies containing as much as 30mg of Delta 8. So if you want a smaller dose, you can even cut down the gummies to control your doses.
Delta 8 gummies offer a range of benefits to the body. The most prominent one of these benefits is that they help the body feel very relaxed and at ease. It has a very euphoric and relaxing high that is in stark contrast to some other cannabinoids. People will often use Delta 8 cannabinoids as an alternative to marijuana and for the very relaxing feeling that it offers. Other people will take Delta 8 gummies to help with their mood swings and to help with body pain. Delta 8 can very easily help people with body pain since it relaxes the muscles and numbs the body's pain receptors.
Delta 8 gummies have been legal in Kansas since the 2018 Farm Bill. There have been no efforts to make these substances illegal, and the state has seen a major rise in businesses that deal in Delta 8. Delta 8 is produced through a process called isomerization, which is how they are able to rearrange the molecules in CBD. After rearranging the molecules of CBD, you get Delta 8, which has more relaxed psychedelic properties. Delta 8 is also legal at the federal level and is also legal to consume in states where recreational marijuana is illegal.
North Carolina has legalized delta-8 THC. Federal and state laws permit using all flavonoids, cannabinoids, terpenes, isomers, and salts derived from hemp. You can use, possess, market, distribute, and create goods containing Delta-8 THC without worrying about getting caught or prosecuted.Delta-8 must come from hemp plants with no more than the permitted 0.3% delta-9 THC limit for it to be lawful (by dry weight). Why? Because the 0.3% restriction distinguishes hemp from marijuana and delta-9 THC is still a Schedule, I restricted narcotic.
Read what our customers think about Premium Magic CBD Gummies
4.9 out of 5.0
Based on 188 reviews
Subscribe To Our Newsletter
By subscribing, you will be able to stay up-to-date with the latest developments and news in the world of Delta-8 CBD gummies.
"The Delta-8 oil has been great for my post-workout recovery. It's become a staple in my fitness routine."
"Delta-8 Vape is such a smooth operator. The hits are always clean and pure, with no harshness at all."
"A fantastic product that delivers. Tasty and relaxing, what more could you want?"
"A friend recommended this Delta-8 oil to me, and I couldn't be happier. It has made a significant difference in my life."
"These gummies are a game-changer! They've made my relaxation routine so much more enjoyable."
Read All Reviews
Our Blog
Explore the world of Delta-8 THC gummies through our informative and educational blog posts. Get accurate and up-to-date information on benefits, usage, legal status, and more.