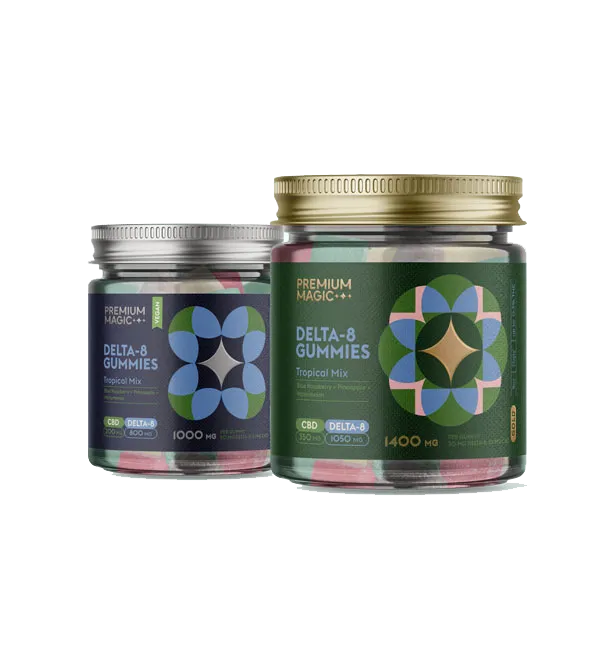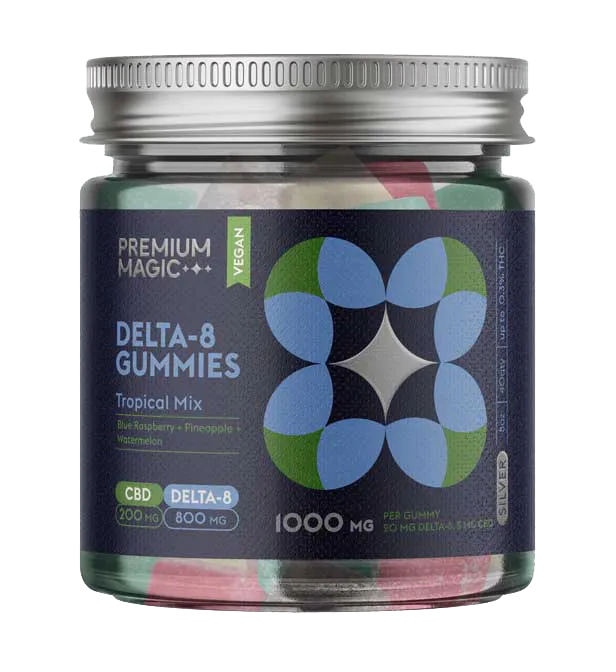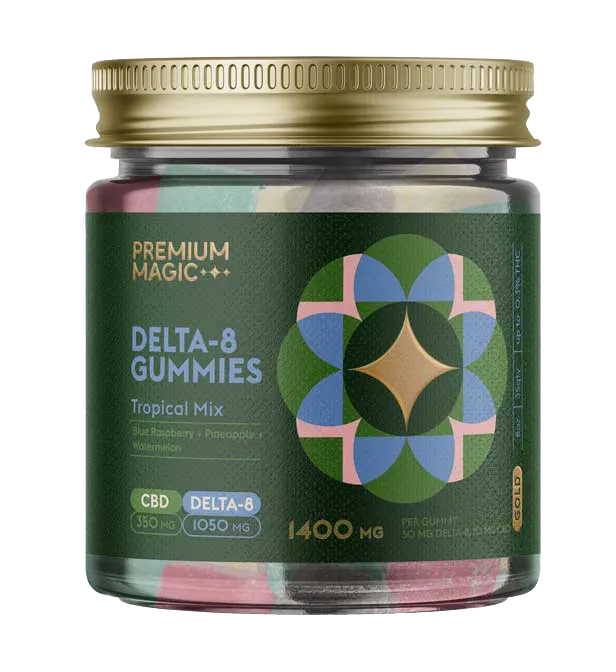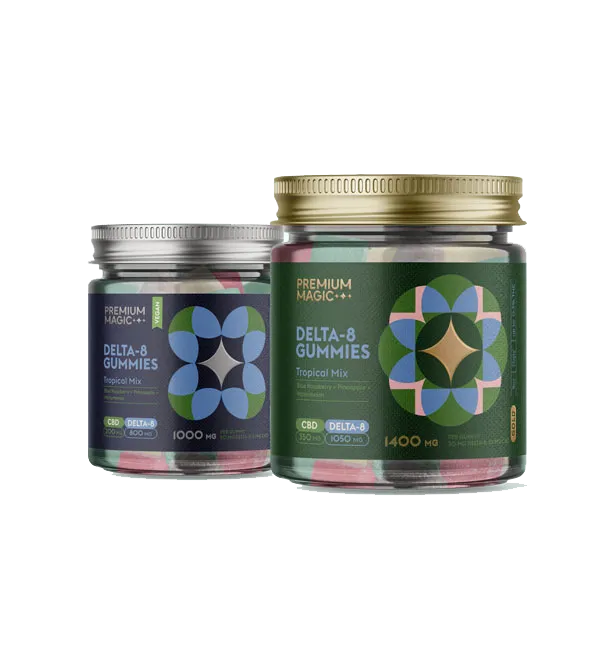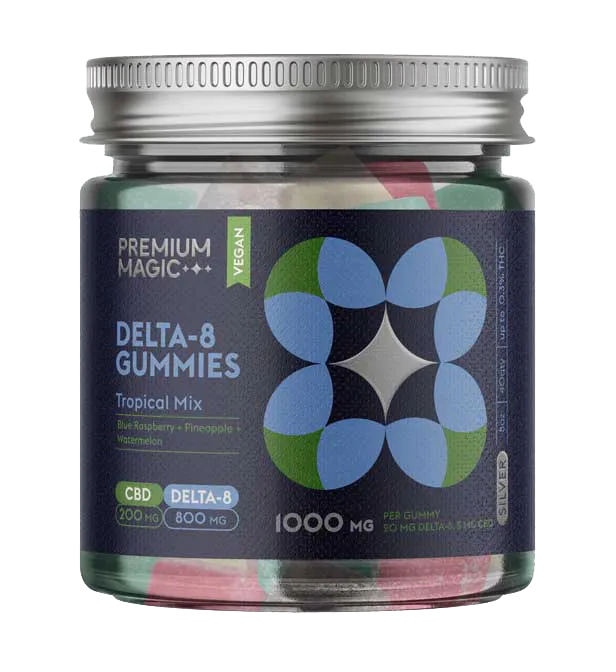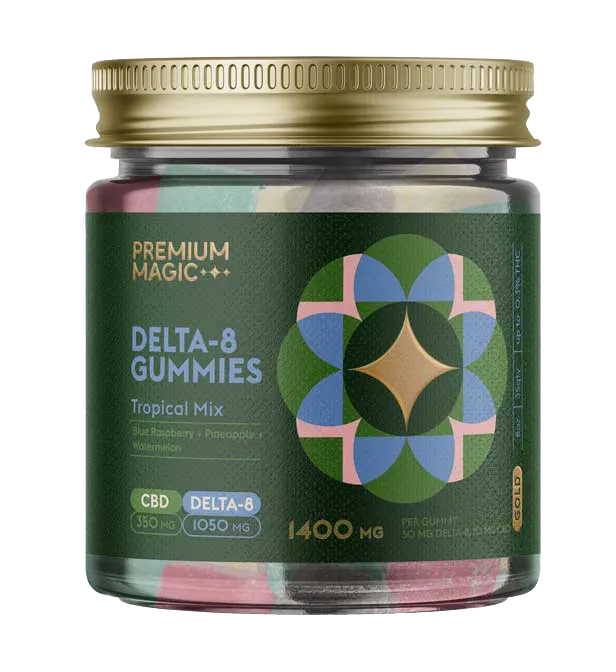 Delta-8 Gummies Gold + Silver Combo Tropical Mix – 2400mg
Products included in the bundle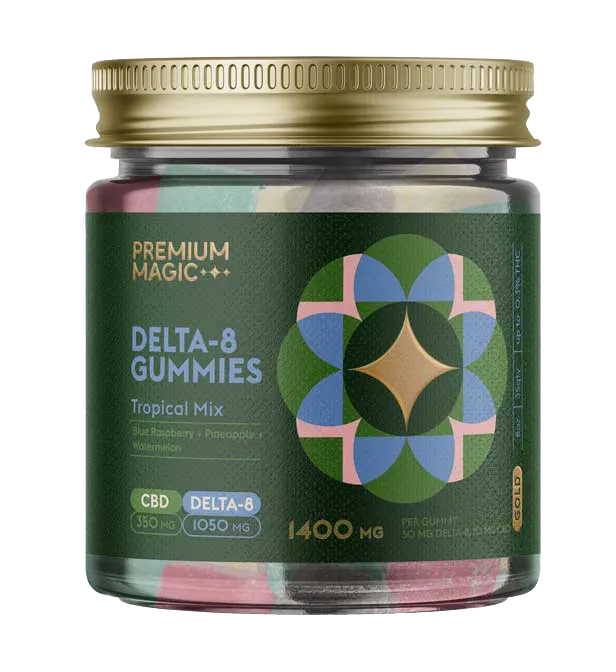 1x
Delta-8 Gummies – Gold Tropical Mix – 1400mg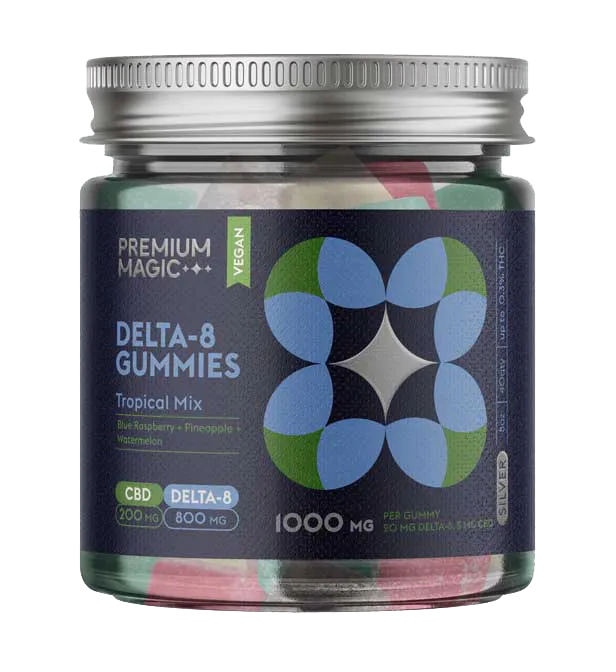 1x
Delta-8 Gummies – Silver Tropical Mix – 1000mg
Get the best of both worlds with our Gold + Silver Combo Tropical Mix Bundle, containing 2400mg of Delta-8 Gummies. This bundle includes a mix of Gold and Silver level gummies in a variety of tropical flavors, for a delicious and convenient way to experience the potential benefits of Delta-8 THC.
Contains a mix of Gold and Silver level gummies in a variety of tropical flavors

Provides the perfect balance of strength and taste

Perfect for those looking for a convenient and discreet way to experience the potential benefits of Delta-8 THC

Made with high-quality ingredients and lab tested for purity and potency
Secure payments powered by: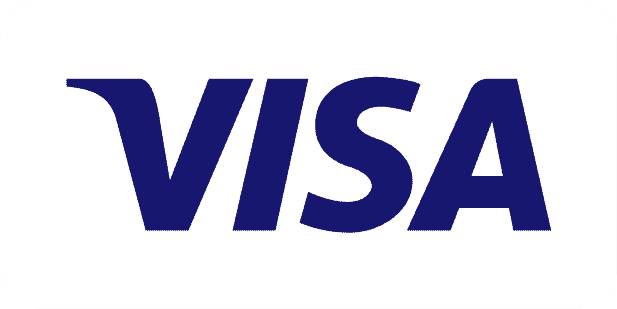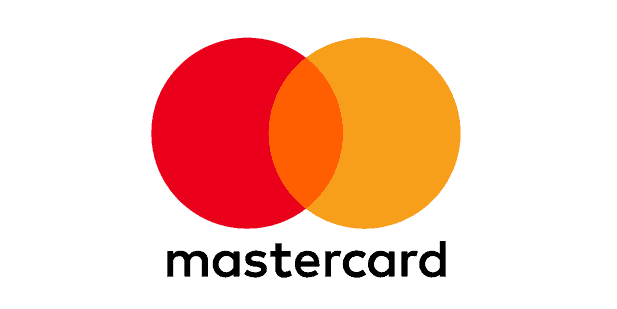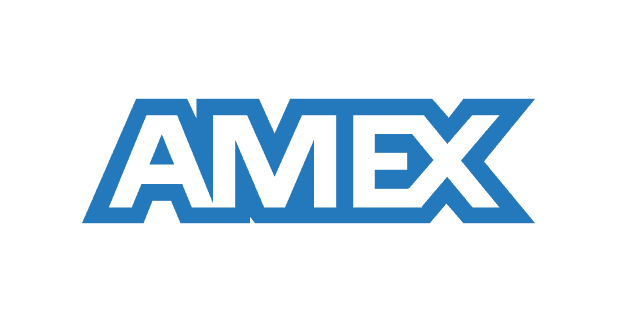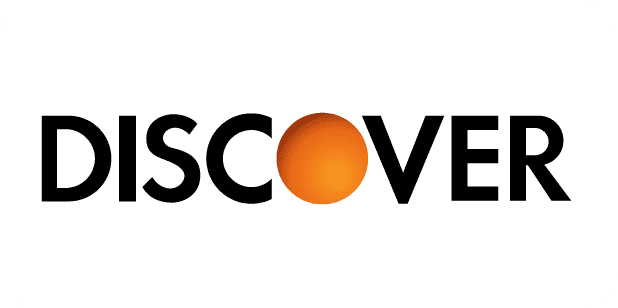 FREE 2-DAY EXPRESS SHIPPING ON ALL ORDERS
Blue Raspberry
Pineapple
Watermelon
Gold: Corn Syrup (from Corn), Sugar (from Beets), Water, Gelatin, Citric Acid, Natural & Artificial Flavors, Pectin (Derived from Fruits), Vegetable Oil (Coconut, Canola), Carnauba Leaf Wax, FD&C Yellow #5, FD&C Red #40, FD&C Blue #1, FD&C Yellow #6.
Silver: Organic Tapioca Syrup, Cane Sugar, Water, Citric Acid, Natural Flavors, Hemp Extract, Pectin (Derived from Fruits), Natural Color, and Coconut Oil.
Delta-8 Gummies Gold + Silver Combo Tropical Mix – 2400mg": It is recommended to start with one gummy per day and increase as needed. Consume the gummies on an empty stomach for best results. It's also important to note that consumption of Delta-8 THC may cause drowsiness, so it's best to avoid operating heavy machinery or driving after consumption.
Premium Magic CBD Gummies Tropical Mix Gold + Silver Combo
Delta 8 CBD Gummies 35 pcs x 40mg, 40 pcs x 25mg
Escape to a tropical paradise with Premium Magic CBD Gummies Tropical Mix, featuring the delicious flavors of Blue Raspberry, Pineapple, and Watermelon.
Each bottle contains a heavenly blend of top-quality CBD and Delta 8 THC, providing you with Gold-level strength to support your mental wellness.
This blend of 1400mg+1000mg of pure Delta 8 THC + Full Spectrum CBD in each bottle, lets you take only one delicious gummy per day to bring out your calm and support your mental wellness.
Our gummies are precision-measured with 40mg of CBD, ensuring you get just the right amount for a well-balanced and even feeling. Enjoy a tropical vacation every day with Premium Magic's tasty flavors.
Why Should You Buy Our Delta 8 Gummies?
You'll love that our Delta 8 Gummies are made with all-natural ingredients and taste great, too! Our products are made from USA farmers' growth plants. They are 100% organic, bigger in size, and made from PREMIUM QUALITY hemp-derived Delta 8 THC. We offer the best quality Delta 8 Gummies available in the market.

Delta 8 edibles can be as strong as you want them to be. There are many manufacturers who offer a range of potencies for different types of consumers. You can even find edibles that contain as much as 300mg of Delta 8 in them. These gummies are also much stronger than most vapes and tinctures that you can currently find on the market. Not only are they much stronger, but they can also stay in your system for much longer than any other type of delta-8 supplement. So you preferably want to set aside an entire day or plan out your day in advance so that you do not have to do anything important while you are high.
Delta 8 products can produce a mild high that can leave you in a very relaxed state. And one of the first questions that people have about Delta 8 is if it is the same as THC. And the truth is that it is one of the many strains of THC. As a form of THC, delta 8 does have psychoactive properties, which is what also gives it its more relaxing properties. So you will be getting a high feeling with these Delta 8 products, but it is not the same as some of the other forms of THC. The high is very relaxing and does not conjure very powerful hallucinations.
The Texas Department of State Health Services released official documentation saying that Delta 8 in any concentration is now a controlled substance similar to that of Delta 9 THC. Even if the Delta 8 products you are buying are derived from hemp, the truth of the matter is that it is illegal throughout the state until a judge rules that it should be temporarily legal. There are many lawsuits that are challenging the decision to criminalize Delta 8 THC, but as of now, it is temporarily legal. So even though you will not be arrested or charged for having marijuana on your person, this is only temporary. The law could go into effect very soon, which could make all Delta 8 products, regardless of their THC concentration, illegal.
Koi delta 8 gummies contain Delta 8 THC. They are responsible for inducing a relaxing and comfortable high when taken in controlled doses. They have a range of flavors available, and all of their gummies contain 25mg of Delta 8. Delta 8 can bind to different receptors in the endocannabinoid system and control a range of bodily functions. It slows down motor skills, reduces reaction times, gives a euphoric feeling, and helps you stay mentally and physically relaxed. It can also increase dopamine production, which can help you feel more at ease and can improve your mood.
Delta 8 gummies can come in a range of potencies, often designed for people with a higher tolerance. The most potent and strongest Delta 8 gummies that you can find on the market are the Delta Munchies sour belts. These edibles are incredibly potent, with each belt containing 300mg of Delta 8. You should avoid trying these more potent gummies unless you have gradually developed a tolerance for them. If you start with a more potent edible, you might experience a bad trip. You should first develop your tolerance by starting with just 10mg of Delta 8 per serving.
Delta 8 is temporarily legal in the state of Texas. The Texas Department of State Health Services rejected the changes that came with the 2018 farm bill and successfully put delta 8 back on the controlled substances list. Therefore, for a time, all Delta 8 products, regardless of their concentration, were completely illegal in Texas. But due to a temporary injunction granted by the court, Delta 8 is only temporarily legal. While there are chances that it could become fully legal due to the number of lawsuits that many citizens have filed, for now, it is legal. But there is a chance that it could be banned in the near future.
Delta 8 became federally legal throughout the US when the Farm Bill of 2018 was passed. Not only did the bill make hemp legal, but it also managed to make all of its derivatives legal as well. One of these derivatives includes Delta 8. Tennessee has not passed any laws to ban or criminalize delta 8, so it is still legal to buy and consume. You can buy Delta 8 products from brick-and-mortar CBD stores, or you can buy them online through a variety of dispensaries. Under the right circumstances, you can find a high-quality product that is also potent enough for you to enjoy.
Delta 8 gummies look and taste exactly like ordinary gummies filled with Delta 8 THC components. The best part about these gummies is they are available in various flavors, such as blueberry, strawberry, and pineapple. The primary proactive substance in Delta 8 gummies is Delta 8, which reacts with the endocannabinoid system. The system contains receptors binding with Delta 8 substance and sends signals to the brain for the psychoactive effect.
Today, Delta 8 gummies are popular because it takes away the unpleasant taste of Delta 8 gummies, giving the same benefits as other consumption methods with long-lasting effect.
Read what our customers think about Premium Magic CBD Gummies
4.9 out of 5.0
Based on 188 reviews
Subscribe To Our Newsletter
By subscribing, you will be able to stay up-to-date with the latest developments and news in the world of Delta-8 CBD gummies.
I love these gummies! They are delicious and provide a subtle sense of calm throughout the day.
I was hesitant to try Delta 8 vegan gummies at first, but I'm glad I did. They have a subtle yet noticeable effect on my anxiety and stress levels. The gummies have a nice texture and the flavors are great. I'm happy to know that they are vegan and made with natural ingredients.
I recently tried the Delta 8 Fruity Mix Premium Magic Gummies and was extremely impressed. The gummies had a great taste, with a perfect balance of sweetness and fruity flavor. The effects were subtle but noticeable, helping me relax and feel calm throughout the day. I highly recommend these gummies to anyone looking for a tasty and effective way to experience the benefits of Delta 8.
I am new to Delta 8 and was hesitant to try these gummies at first, but I am so glad I did. The fruity mix flavor is delicious, and the effects are just right. I felt calm and relaxed without feeling groggy or out of it. These gummies are a great way to experience the benefits of Delta 8 without the harsh taste of other products.
I have been using these CBD gummies for my digestive issues and they have been very effective in reducing my symptoms.
Read All Reviews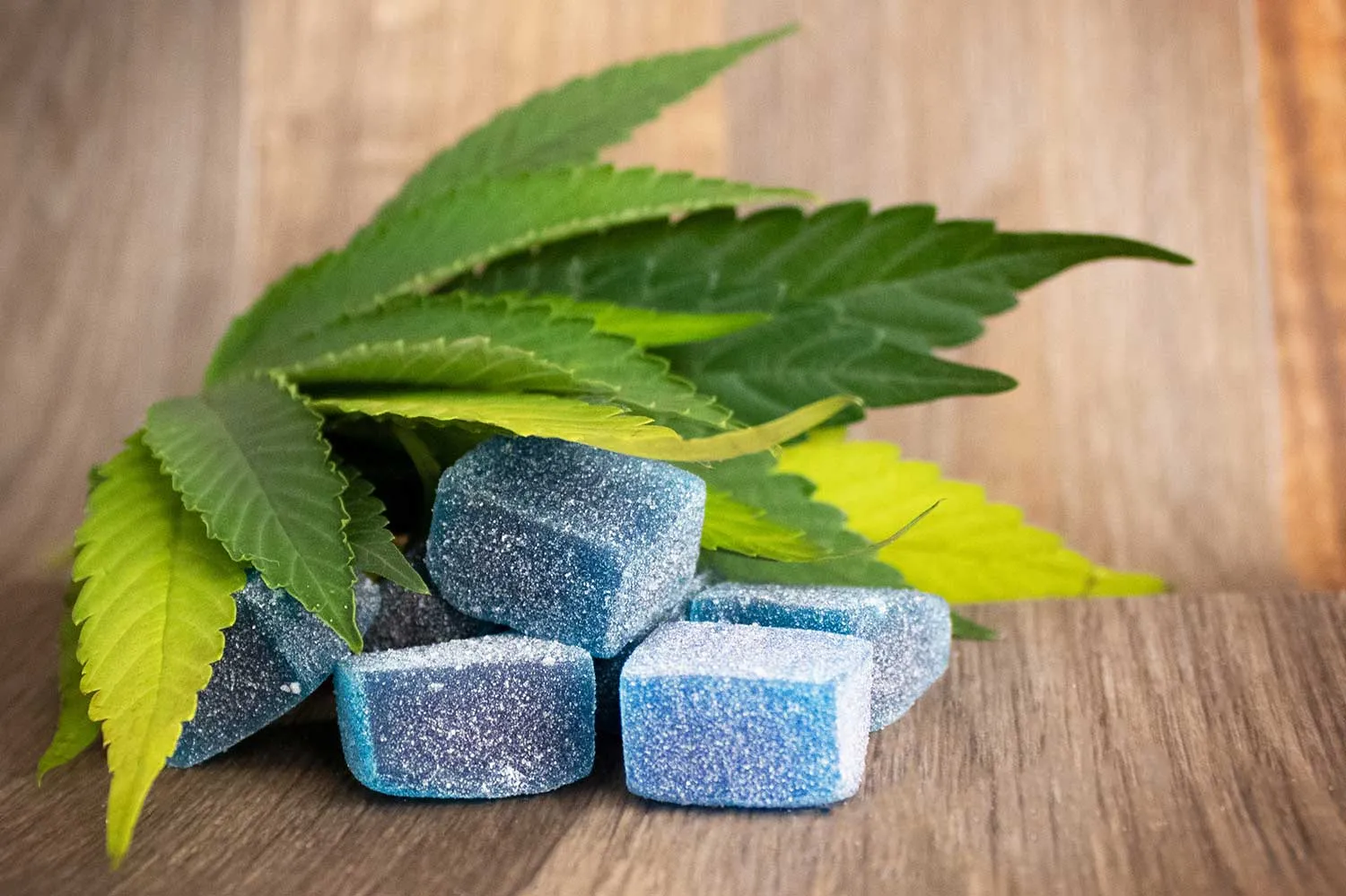 Our Blog
Explore the world of Delta-8 THC gummies through our informative and educational blog posts. Get accurate and up-to-date information on benefits, usage, legal status, and more.
Delta 8 Gummies is a natural sleep aid that can help you fall asleep faster, stay asleep longer and wake up feeling refreshed.

Pre-rolled blunts or cigarettes are hemp products that have already been rolled and contain a significant amount of Delta 8 THC.

Unique, exotic, and tropical flavorings, such as watermelon flavor, are trending because people are looking for novel and new experiences.