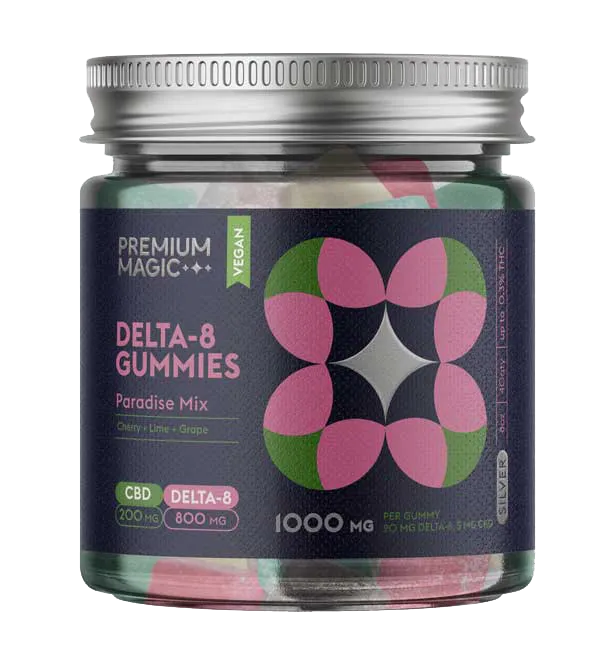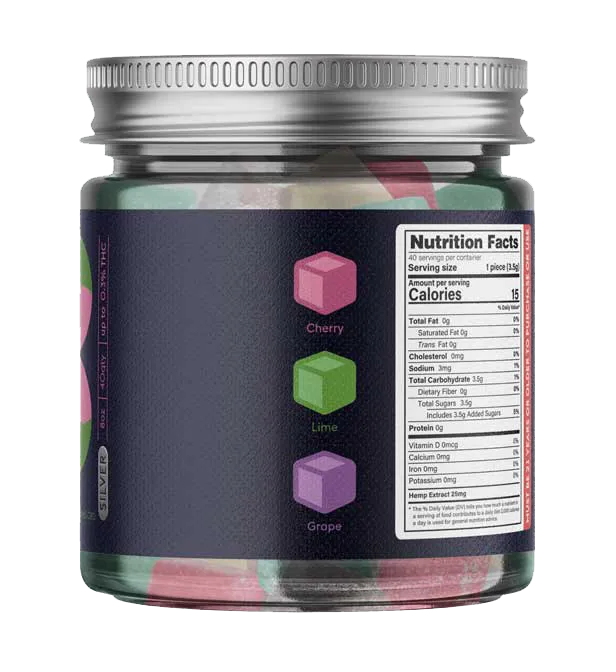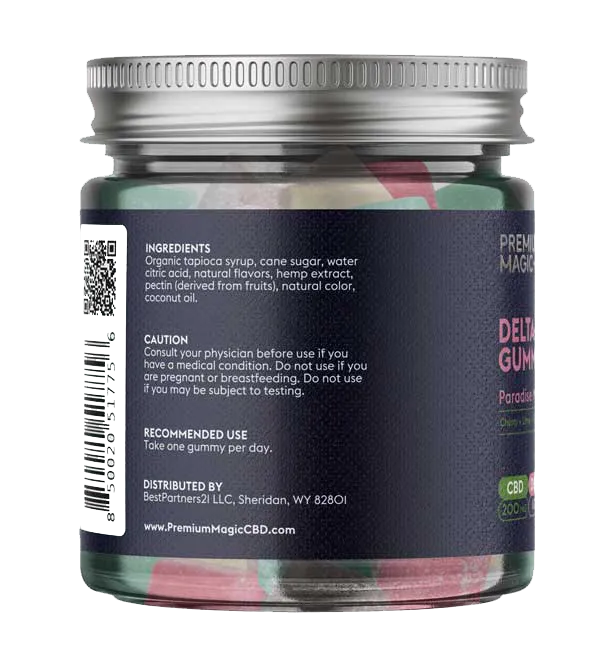 Delta-8 Gummies – Silver Paradise Mix – 1000mg
Introducing our Delta-8 Vegan Gummies, 40 pcs x 25mg each, made with high-quality vegan ingredients, lab tested for purity and potency, perfect for vegans and those with dietary restrictions and a convenient and discreet way to elevate your wellness.
May provide pain relief and anxiety relief

Can help improve focus and concentration

Can increase appetite

May have potential anti-inflammatory effects
Secure payments powered by: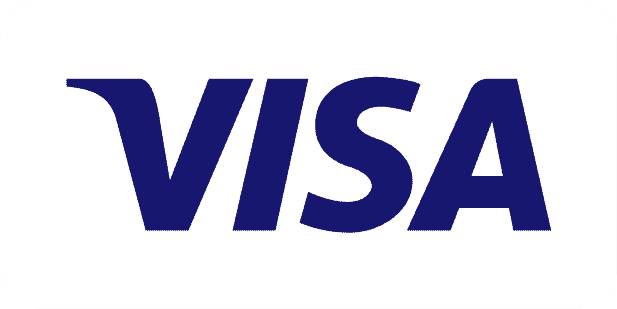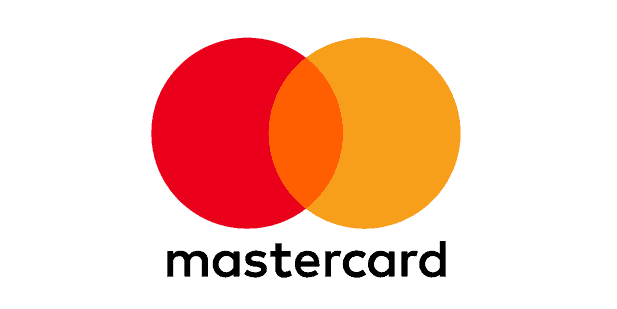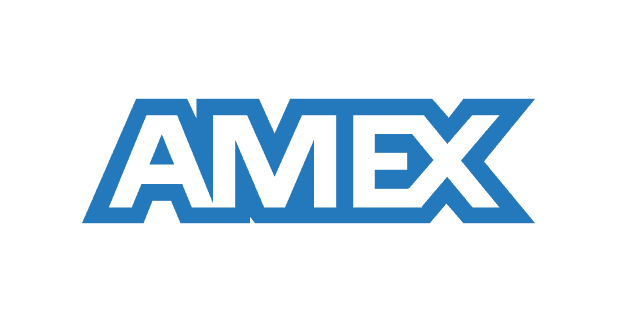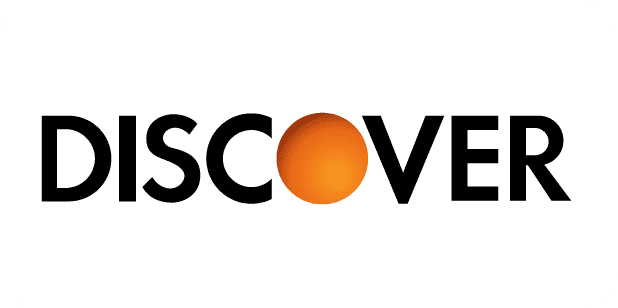 FREE 2-DAY EXPRESS SHIPPING ON ALL ORDERS
| | |
| --- | --- |
| Weight | 0.5 lbs |
| Dimensions | 3 × 3 × 4 in |
| CBD Per Gummy | 5 mg |
| Total CBD | 200 mg |
| Delta-8 THC Per Gummy | 20 mg |
| Total Delta-8 THC | 800 mg |
| Strength Per Gummy | 25 mg |
| Total Strength | 1000 mg |
Cherry
Grape
Lime
Organic Tapioca Syrup, Cane Sugar, Water, Citric Acid, Natural Flavors, Hemp Extract, Pectin (Derived from Fruits), Natural Color, and Coconut Oil.
It is suggested to start with a low dose of 1-2 gummies and to wait at least 2 hours before consuming another gummy to evaluate how the body responds to it. It's important to monitor the effects and adjust the dosage accordingly to find the right amount for you. It's recommended to use under the supervision of a healthcare professional. It's also important to check the legal status of Delta-8 THC in your state or country before purchasing or consuming it.
Color Your World with Paradise
Delta-8 Vegan Gummies 40 pcs x 25mg
Premium Magic Gummies Paradise Mix features Gold-level quality CBD and Delta-8, a legal derivative of THC, in a delicious combination of cherry, lime, and grape.
Claim your own slice of paradise with Premium Magic Delta-8 Vegan Gummies Paradise Mix. Each bottle provides you with a heavenly combination of top-quality CBD and Delta-8, a legal derivative of Delta-9 THC.
With Gold-level strength, each bottle of Premium Magic's Paradise Gummies will give you a perfect dose of CBD and Delta-8 for mental wellness. With 200mg of pure CBD and 800mg of Delta-8 per bottle, only one gummy will give you 20mg of Delta-8 and 5mg of CBD. Unwind, all while enjoying natural flavors like cherry, lime, and grape!
Take a bite into paradise with Premium Magic's gummies. These gummies have been specially crafted to provide a highly effective combination of CBD and Delta-8 Vegan Gummies that works together to bring out your happy places.
Premium Magic's CBD & Delta-8 Vegan Gummies Silver Paradise are made in the USA and are an all-natural, vegan-friendly product.
Why Should You Buy Our Delta 8 Gummies?
You'll love that our Delta 8 Gummies are made with all-natural ingredients and taste great, too! Our products are made from USA farmers' growth plants. They are 100% organic, bigger in size, and made from PREMIUM QUALITY hemp-derived Delta 8 THC. We offer the best quality Delta 8 Gummies available in the market.

Delta 8 gummies will eventually lose their potency and expire. But when Delta 8 gummies expire, they do not go bad, and they simply lose their potency. So even though you can still taste the flavor, it will not offer the same benefits as gummies that did not reach the end of their shelf life. Delta-8 gummies will often expire as a result of some of the other ingredients used to make them, but they can still last for up to two years under the right conditions. Store them in an air-tight jar and keep them away in a cool and dry place to extend shelf life.
Delta 8 gummies are very effective in inducing a very relaxed feeling. And the best time to take them is during the late afternoon or in the evening. When taking these gummies during the late afternoon, the gummies will kick in just in time for the evening. Since they also tend to last a lot longer, you can easily enjoy the rest of the day. But if you take the gummies in the evening, then you can enjoy them throughout the night, and you can even sleep in bliss. You should, however, keep a glass of water next to you if you plan to sleep with these gummies.
You should always be careful when you are consuming Delta 8 gummies, as it can be fairly easy to take in more than your body can handle. Most manufacturers will only offer gummies that have about 20mg or 30mg of Delta 8 in them. Even this amount can be a little too much for most individuals who are just starting out. If you are new to trying out Delta 8, then you should first start with 10mg or 15mg. This will often be half a gummy. After eating it, wait at least 60 minutes for the effects to kick in so that you can know if it is strong enough for you.
Delta 8 contains THC that can metabolize your body and offer a range of benefits to your body. When your body metabolizes a substance, it leaves behind small metabolites that these drugs can detect. It can take a few days for these metabolites to wash out of your system. But there is still a chance that they could show up on a test if they check your hair follicles. So if you have a scheduled test any time soon, you should avoid eating any edibles.
Delta-8 is on the grey-list because it is currently being prosecuted in court. The Texas Department of Health and Human Services modified its website in October 2021 to make it clear to the residents that delta-8 is a Schedule 1 substance and hence prohibited. Retailers of CBD and hemp products contested it in court, arguing that it went against what they believed to be now-legal hemp products under federal and state laws.
Dogs also have an endocannabinoid system that is very similar to that of humans, with the only major difference being that they have more receptors and are more sensitive. So if you give your dog CBD, make sure you do your research before giving them a dosage. If you are not careful, then it is very likely that your dog could experience adverse reactions as a result of the gummies that you give them. They could have trouble walking, have tremors, or continue vomiting. Take your dog to the vet immediately if you have given them a strong dose.
It is possible for Delta 8 to appear on a drug test. It can appear positive in a drug test for cannabis due to its chemical similarities to Delta 9 THC. Even if you do not use cannabis products regularly, it can show up on a drug test. You should avoid consuming Delta 8 gummies if you have a scheduled drug test. There are different types of drug tests, such as hair, saliva, blood, and urine test. In each of these tests, medical professionals are not necessarily looking for THC. They are instead looking for metabolites, which are small molecules that the body produces when breaking down a substance.
Delta 8 products that are derived from hemp are completely legal in Missouri, and you don't have to worry about breaking any laws when ordering any. You are not taking advantage of any loopholes or outdated laws. It is legal under the 2018 Farm Bill.
Read what our customers think about Premium Magic CBD Gummies
4.9 out of 5.0
Based on 18 reviews
Subscribe To Our Newsletter
By subscribing, you will be able to stay up-to-date with the latest developments and news in the world of Delta-8 CBD gummies.
"Excellent consistency and just the right amount of sweetness. Plus, they work wonders!"
"My order arrived on time and the gummies were just as good as promised. I'll be reordering soon."
"These gummies have helped manage my anxiety so well. I'm incredibly grateful for this product."
"The quality of these gummies is unmatched. The effects are smooth and reliable."
"Great taste and just the right amount of relaxation. Delta-8 gummies are a game changer!"
"With these gummies, I'm feeling more relaxed and focused. A+ product!"
"These gummies are a joy to take. Easy, effective, and delicious."
"These gummies have transformed my evenings. So much more relaxed now."
"These gummies are a must-try for anyone seeking stress relief. 10/10."
I have never tried CBD gummies before but decided to give these Premium Magic CBD Delta-8 gummies a try and I am so glad I did. They have helped me with my anxiety and have given me a sense of calm throughout the day. I also love the fruity taste!
"A natural, tasty way to de-stress. Delta-8 gummies are my new favorite!"
I was hesitant to try CBD gummies because I am not a fan of the taste, but these Premium Magic CBD Delta-8 gummies have changed my mind. They taste amazing and have helped me with my pain, anxiety and I have seen a significant improvement in my sleep patterns. I highly recommend them to anyone looking for a tasty and effective way to consume CBD.
As someone who struggles with chronic pain, I was excited to try these Premium Magic CBD Delta-8 gummies and they did not disappoint. I noticed a significant reduction in my pain levels within the first hour of taking them. I also appreciate the convenience of the gummy form.
I have tried several different types of CBD products but these Premium Magic CBD Delta-8 gummies have been the most effective for me. They help me relax and get a better night's sleep. I also love the variety of flavors.
I have been using these Premium Magic CBD Delta-8 gummies for a few weeks now and have noticed a significant improvement in my mood and overall well-being. I highly recommend them to anyone looking for a convenient and effective way to consume CBD.
I have been using gummies for a while now to help me manage my chronic pain. They work wonders and I love the fact that they come in various flavors.
I was a bit skeptical about using gold gummies but I decided to give them a try. I am glad I did because they have helped me to manage my anxiety and I am now able to go through my day without feeling overwhelmed.
I was looking for a more natural alternative to my usual anxiety medication and found Delta 8 vegan gummies. I've been taking them for a few weeks now and I'm really happy with the results. They have a pleasant taste and a nice texture. I also appreciate that they are vegan and made with natural ingredients.
Read All Reviews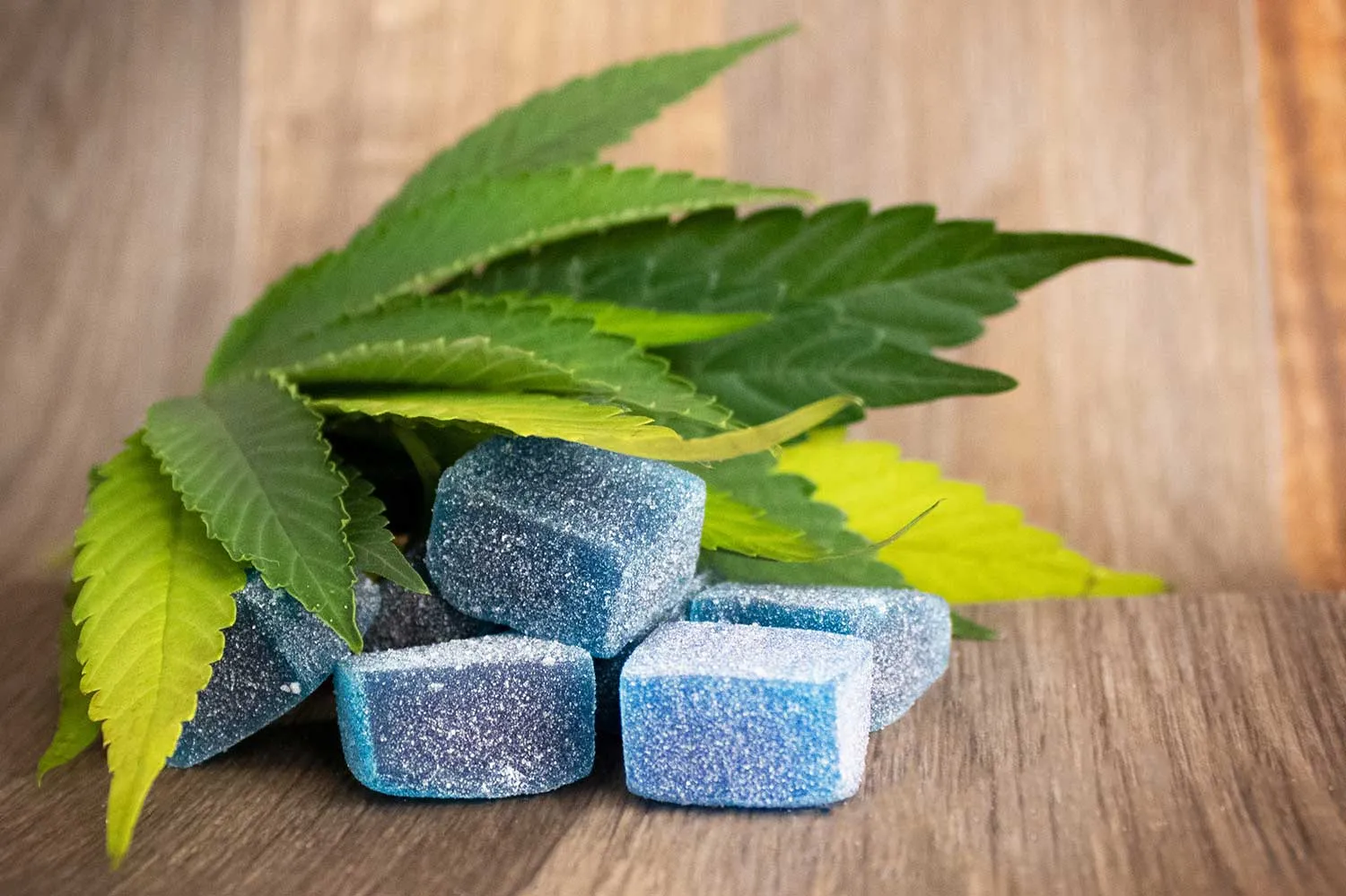 Our Blog
Explore the world of Delta-8 THC gummies through our informative and educational blog posts. Get accurate and up-to-date information on benefits, usage, legal status, and more.