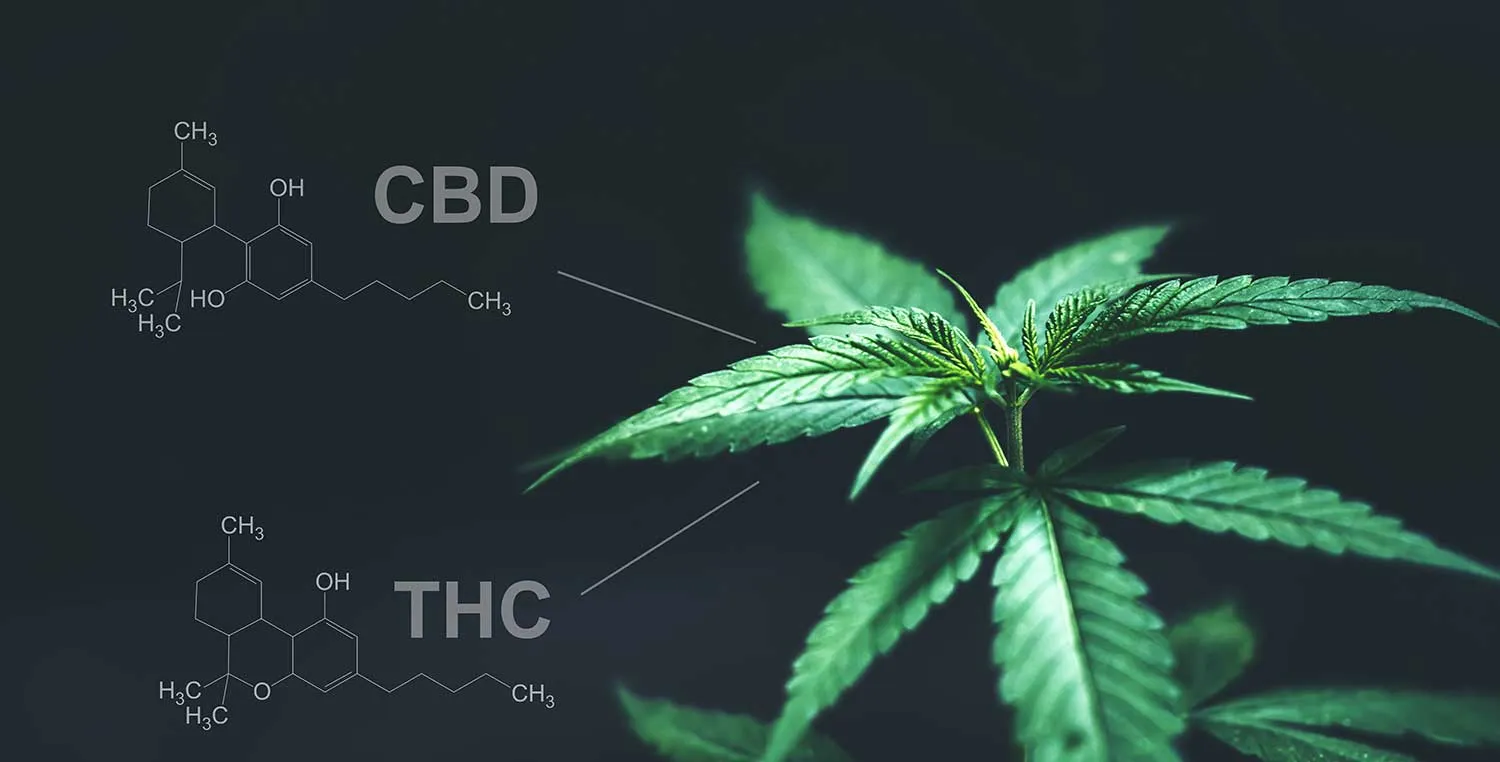 shop
Discover the Benefits of Delta-8 THC Gummies with Our Premium Selection
Explore our premium selection of Delta-8 THC gummies, available in a variety of delicious fruit flavors. Each gummy contains a precise dose of Delta-8 THC, making it easy to control your intake. Our gummies are made with high-quality ingredients and are lab tested for purity and potency.
Filter by Strength per Gummy
Filter by Total Delta-8 THC
Filter by Delta-8 THC per Gummy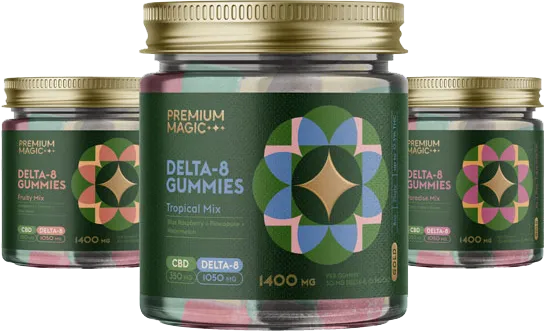 Elevate your wellness with our Gold Bundle, containing 3 packs of 1400mg of Delta-8 Gummies each. Each pack contains 35 gummies x 40mg of Delta-8 THC each, in a variety of delicious flavors. These gummies offer a potent Gold-level strength that promotes relaxation even in stressful situations.
Subscribe and Save 30%
Never run out of your favorite gummies again and enjoy the convenience of having them delivered to your doorstep at regular intervals. Customize your delivery schedule to suit your needs and take advantage of our special subscriber-only discounts. Subscribe now and start enjoying the benefits of Delta-8 THC gummies at a fraction of the cost.
Subscribe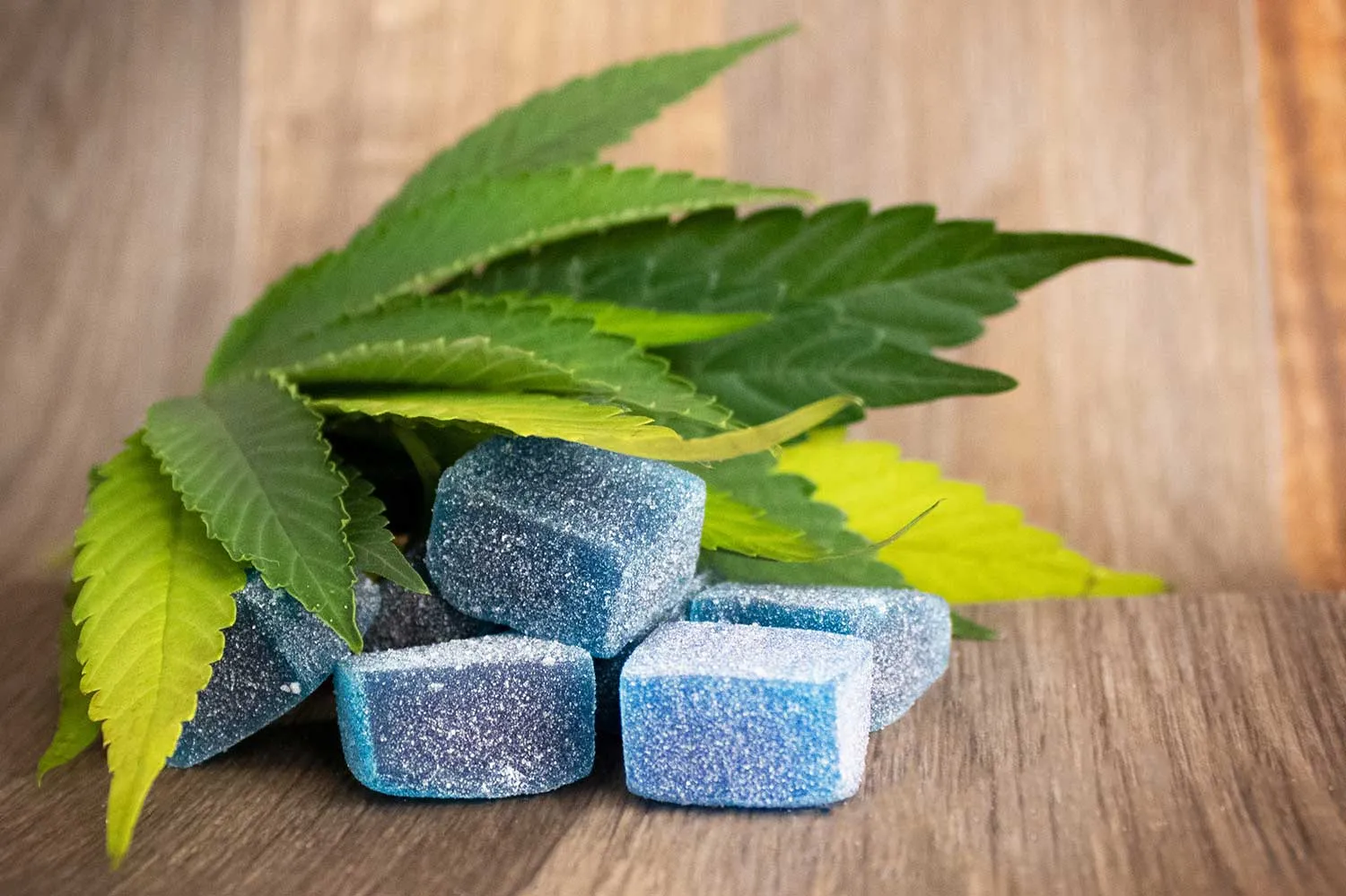 Frequently asked questions
Our FAQ section provides helpful info, answering common questions about the product, its benefits, differences, legal status, dosage and usage. A valuable resource for anyone looking to learn more about Delta-8 gummies.
Despite Delta 8 offering incredibly relaxing effects, it can even offer a boost in energy in some cases. It may be strange to think about but Delta 8 can actually boost your body's metabolism. With more food being processed, more energy is going to the brain. So when you have Delta 8, you can feel really energized. The best type of delta 8 that you should take for energy is the sativa strain, since that activates parts of the brain that can help you be more active. You want to be especially careful that you do not have indica-dominant strains since that can make you feel drowsy and relaxed.
According to experts, the effect of Delta 8 stays in for about three hours to ten hours, depending on various factors such as tolerance level of the body and strength of the gummy. However, the Delta 8 THC component stays in your body for about one to three days. Therefore, if you have drug test coming ahead, make sure to give three days gap before the test date.
Delta 8 became federally legal throughout the US when the Farm Bill of 2018 was passed. Not only did the bill make hemp legal, but it also managed to make all of its derivatives legal as well. One of these derivatives includes Delta 8. Tennessee has not passed any laws to ban or criminalize delta 8, so it is still legal to buy and consume. You can buy Delta 8 products from brick-and-mortar CBD stores, or you can buy them online through a variety of dispensaries. Under the right circumstances, you can find a high-quality product that is also potent enough for you to enjoy.
Delta 8 gummies can actively help the body relax and ease the mind significantly. When you consume delta 8 it will bind to the CB1 and CB2 receptors in the brain, which can allow it to regulate a variety of bodily functions. One of the biggest things that it can start to regulate is dopamine. It can increase dopamine production in the brain, which can help ease the edge off anxiety. You will have to take a dosage that your body can adjust to otherwise it can have the opposite effect. You need to first start with half a gummy and wait at least an hour for it to kick in before you try any more.
Dogs also have an endocannabinoid system that is very similar to that of humans, with the only major difference being that they have more receptors and are more sensitive. So if you give your dog CBD, make sure you do your research before giving them a dosage. If you are not careful, then it is very likely that your dog could experience adverse reactions as a result of the gummies that you give them. They could have trouble walking, have tremors, or continue vomiting. Take your dog to the vet immediately if you have given them a strong dose.
Although it's not particularly common, food can sometimes bring diarrhoea. If you get diarrhea after eating edibles, it's because you were taking excessive levels of CBD; lowering your dose level should help you feel better.
One of the best things about delta 8 edibles compared to other types of Delta 8 products is that they last much longer. Since the body metabolizes them in a different way, you can stay high for as many as 4 hours with a single serving. But if you are taking gummies with a much higher concentration of Delta 8, then it will also last a lot longer. You can stay in that euphoric state for as long as 8 hours or longer, depending on your body type. Make sure that you plan your day in advance before taking one of these gummies.
You don't want to take in too much of your Delta 8 disposable. So instead of trying to instantly try multiple puffs, you want to first gauge your tolerance for these disposables. Start by taking two to three puffs, after which you should take a break of at least 30 minutes. Thirty minutes is often the longest that you will have to wait for the effects of the Delta 8 to really kick in. It could even kick in sooner, but it is best that you should wait for the full 30 minutes before taking another hit. The effects will last for at least 3 hours.
Filter by Strength per Gummy
Filter by Total Delta-8 THC
Filter by Delta-8 THC per Gummy