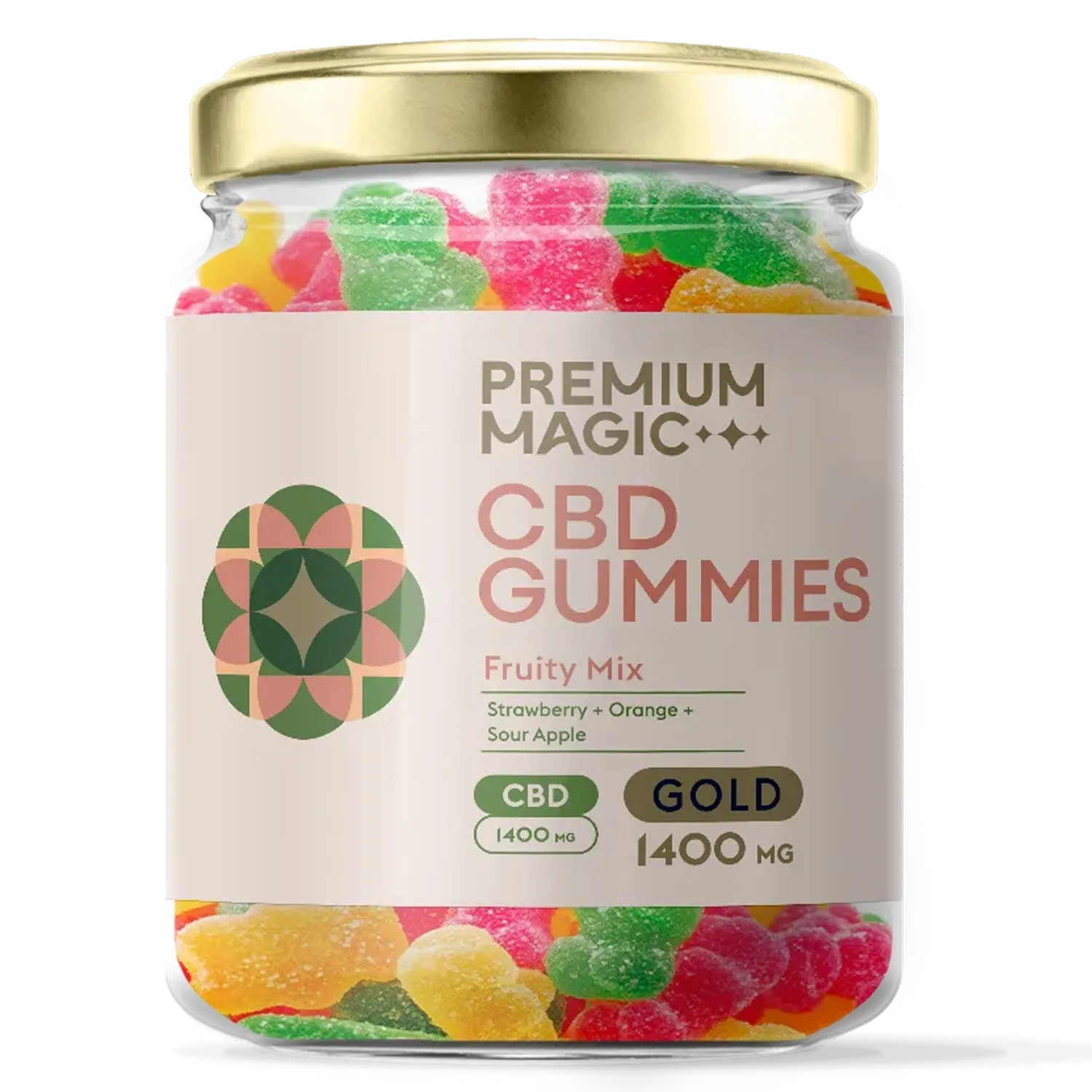 CBD Gummies – Gold Fruity Mix – 1400mg
Looking for a delicious way to incorporate CBD into your daily routine? Look no further than our Gold Fruity Mix CBD Gummies! With 1400mg of pure CBD per bottle, these organic gummies offer numerous health benefits in a fun and easy way.
Alleviates chronic pain and inflammation.

Reduces anxiety and stress and improves sleep quality and duration.

Enhances mood and promotes feelings of relaxation.

Promotes healthy digestion and aids in weight management.
Secure payments powered by: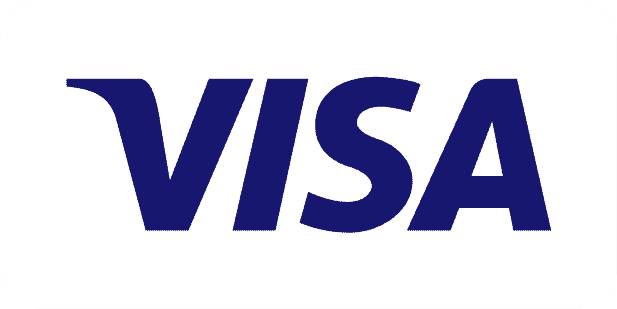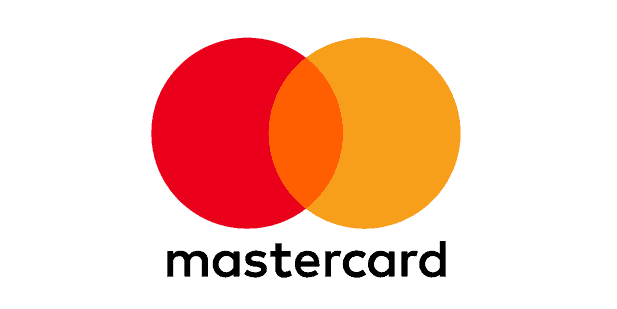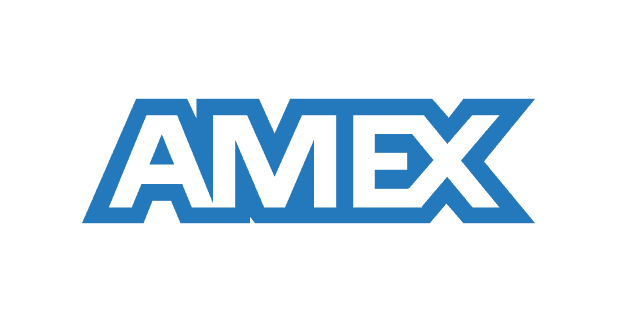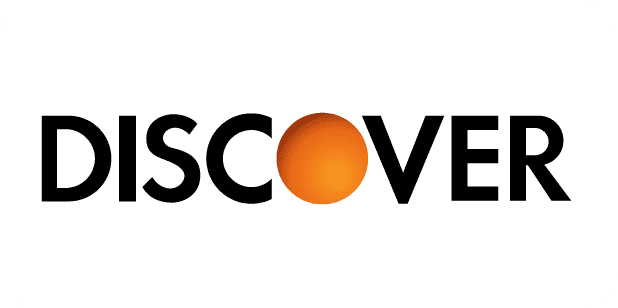 FREE 2-DAY EXPRESS SHIPPING ON ALL ORDERS
| | |
| --- | --- |
| Fruits Flavour | Orange, Sour Apple, Strawberry |
| Total Units | 35 pcs |
| CBD Per Gummy | 40 mg |
| Total CBD | 1400 mg |
Orange
Sour Apple
Strawberry
Industrial hemp cannabidiol (CBD) proprietary blend, corn syrup, sugar, natural fruit juice from concentrate, gelatin, citric acid, sorbitol, natural & artificial flavors, carnauba wax, and artificial colors.
Use CBD gummies as a daily supplement for overall wellness. Take them to alleviate chronic pain and inflammation, manage symptoms of anxiety and depression, promote relaxation, and reduce stress. These gummies improve sleep quality and duration. You can also use them as a natural alternative to over-the-counter pain medications and as an aid to manage symptoms of epilepsy and seizures.
Premium Magic CBD Gummies – Gold Fruity Mix – 1400mg
Introducing our latest addition to the CBD Gummies family – Gold Fruity Mix, with a whopping 1400mg of pure CBD per bottle! These delicious gummies are packed with a medley of fruit flavors that will have your taste buds dancing with joy.
But what makes our CBD Gummies stand out from the rest? It's simple – the benefits. Our Gold Fruity Mix is made from 100% organic, non-GMO hemp plants, ensuring the highest quality CBD with no harmful additives. CBD has been known to provide numerous health benefits such as reducing anxiety, alleviating pain, and improving sleep.
Taking our Gold Fruity Mix is not only a treat for your taste buds but a treat for your overall well-being. With just one gummy a day, you can enjoy the benefits of CBD in a fun and easy way. Plus, our gummies are perfect for the on-the-go, making it convenient to incorporate CBD into your daily routine.
With our satisfaction guarantee, you have nothing to lose and everything to gain. Don't wait, order now and start enjoying the benefits of CBD!
Why Should You Buy Our Delta 8 Gummies?
You'll love that our Delta 8 Gummies are made with all-natural ingredients and taste great, too! Our products are made from USA farmers' growth plants. They are 100% organic, bigger in size, and made from PREMIUM QUALITY hemp-derived Delta 8 THC. We offer the best quality Delta 8 Gummies available in the market.

Deciding if your Delta 8 gummies are natural will completely depend on the company that is manufacturing them. Companies like PremiumMagicCBD use completely natural ingredients when creating their Delta 8 gummies. They also make sure that the Delta 8 gummies are made from vegan-friendly ingredients, which makes them accessible to everyone. Most major manufacturers will use completely natural ingredients, while others might use some preservatives to maintain the freshness of your Delta 8 gummies. But if you get Delta 8 gummies from PremiumMagicCBD, their Delta 8 gummies are all natural.
You can take THC gummies whole without food, and you can still benefit from their many euphoric effects. You can also take your delta 8 THC gummies with food, which can help improve the consistency of the effects. Some even suggest that taking THC with food can improve overall THC absorption. You do not have to mix the gummies with your food to properly benefit from them, and you can simply take the gummy after a balanced meal. The meal itself can also be a small one, and it will still have a very similar effect.
The Texas Department of State Health Services released official documentation saying that Delta 8 in any concentration is now a controlled substance similar to that of Delta 9 THC. Even if the Delta 8 products you are buying are derived from hemp, the truth of the matter is that it is illegal throughout the state until a judge rules that it should be temporarily legal. There are many lawsuits that are challenging the decision to criminalize Delta 8 THC, but as of now, it is temporarily legal. So even though you will not be arrested or charged for having marijuana on your person, this is only temporary. The law could go into effect very soon, which could make all Delta 8 products, regardless of their THC concentration, illegal.
Delta 8 gummies are cannabinoids like CBD. In fact, Delta 8 is made with the help of CBD. CBD molecules are rearranged in a process called isomerization, which can then create Delta 8 THC. Since it is derived from CBD, it has a lower concentration of THC. The lower concentration of these plants is one of the major reasons why delta 8 gummies are legal throughout the US. As long as these gummies are from completely natural hemp, they are legal in the US.
After you take Delta 8 oil, it might take a little while to feel it. On average, you might start to feel something in about 30 minutes to an hour. But it can be faster for some people and slower for others. If you take it under your tongue, it might work a bit quicker. If you add it to food or drink, it might take a bit longer. Just be patient and give it time. And remember, always start with a little and see how it feels before taking more.
Delta 8 edibles can be a very effective way to deal with pain. They are especially effective because they can stay in the body for much longer than tinctures and vapes. They can also bind to different receptors that can make it easier for your brain to relax and numb physical pain. The best Delta 8 edibles that you can get are from PremiumMagicCBD. They create their CBD from a range of healthy and vegan-friendly ingredients and have managed to produce very potent Delta 8 gummies. They can stay in your system for as long as 4 or 8 hours, depending on your body type.
Texas has very strict laws prohibiting recreational cannabis and marijuana. However, they have fairly relaxed laws about Delta 8 edibles. As long as the edibles that you are getting are made from hemp plants, they are allowed for consumption. Delta 8 is produced through a process called isomerization, which is how they are able to rearrange the molecules in CBD. After rearranging the molecules of CBD, you get Delta 8, which has more relaxed psychedelic properties. Delta 8 is also legal at the federal level and is also legal to consume in states where recreational marijuana is illegal.
Delta 8 edibles are not as potent as delta 9 but they still have very strong intoxicating properties. So before you try them, you want to make sure that you do not have more than what you need. How your body reacts to these edibles can depend on your weight, age, gender, and metabolism. But if you are just starting out, you should start with 10mg of delta 8 edibles. Since most edibles contain between 20mg and 30mg, you essentially want to eat half a gummy. After eating one, you should at least wait for 60 minutes before having the rest.
Read what our customers think about Premium Magic CBD Gummies
4.6 out of 5.
Based on 10 reviews
Subscribe To Our Newsletter
By subscribing, you will be able to stay up-to-date with the latest developments and news in the world of Delta-8 CBD gummies.
"Unbelievable Relief and Unmatched Taste! I was initially skeptical about CBD gummies, but the Gold Fruity Mix by Premium Magic CBD has blown me away! Not only do they taste amazing, but the relief they provide from my anxiety and insomnia is incredible. I now have a newfound sense of calmness in my life, and I can't thank Premium Magic CBD enough. I highly recommend trying these gummies – you won't regret it!"
"The Ultimate Stress Buster and Taste Sensation Premium Magic CBD's Gold Fruity Mix gummies have become my go-to for managing stress and unwinding after a long day. The 1400mg CBD pack is a game changer, and the fruity flavors are an added bonus. These gummies have made a world of difference in my daily life, and I couldn't be happier."
"My Secret Weapon for Chronic Pain Relief I have been suffering from chronic pain for years, and these CBD gummies have been a lifesaver. With the 1400mg CBD content in the Gold Fruity Mix, I can finally manage my pain without constantly relying on prescription medications. The delicious fruity flavors are just the cherry on top! Premium Magic CBD, you've got a customer for life!"
"Sweet Dreams Are Made of These Insomnia has been my constant companion for as long as I can remember. After trying countless remedies, I finally found the answer in Premium Magic CBD's Gold Fruity Mix gummies. They have not only helped me fall asleep but also stay asleep throughout the night. The fruity flavors are the perfect sweet treat before bedtime."
"The Gold Standard of CBD Gummies Premium Magic CBD's Gold Fruity Mix gummies have set a new standard for CBD products. The high-quality, 1400mg CBD formulation offers powerful relief for various ailments, while the fruity flavors make it an enjoyable experience. They've truly found the perfect balance between effectiveness and taste!"
"A Delicious Way to Improve Focus and Clarity As a busy professional, I often struggle with staying focused throughout the day. Premium Magic CBD's Gold Fruity Mix gummies have been a game changer. They help me maintain clarity and focus while tasting absolutely delicious. I can't imagine my workday without them now!"
"Nurturing Body and Soul with Premium Magic CBD The Gold Fruity Mix CBD gummies have become a staple in my self-care routine. They offer a potent dose of 1400mg CBD that helps me tackle my daily challenges with ease. The delightful fruity flavors make taking them a truly enjoyable experience. Thank you, Premium Magic CBD, for creating such a phenomenal product!"
"Fruity, Flavorful, and Fabulously Effective! I'm in love with Premium Magic CBD's Gold Fruity Mix gummies! Their effectiveness in soothing my anxiety is unparalleled, and the fruity flavors are a delightful treat. These gummies have significantly improved my overall well-being, and I can't wait to share them with my friends and family!"
"The Perfect Pick-Me-Up for Mind and Body Premium Magic CBD's Gold Fruity Mix gummies have become my favorite way to unwind after a long day. The powerful 1400mg CBD content helps me relax, and the fruity flavors provide a pleasant pick-me-up. These gummies are truly the perfect combination of taste and effectiveness."
"A Tasty, Powerful Solution for Everyday Wellness I've tried many CBD products, but none have impressed me as much as the Gold Fruity Mix gummies by Premium Magic CBD. These gummies are not only delicious, but they also pack a powerful 1400mg CBD punch that helps me maintain my overall wellness. I've experienced noticeable improvements in my mood, sleep, and focus since I started using them. I can confidently say that these CBD gummies are the tastiest and most effective I've ever tried!"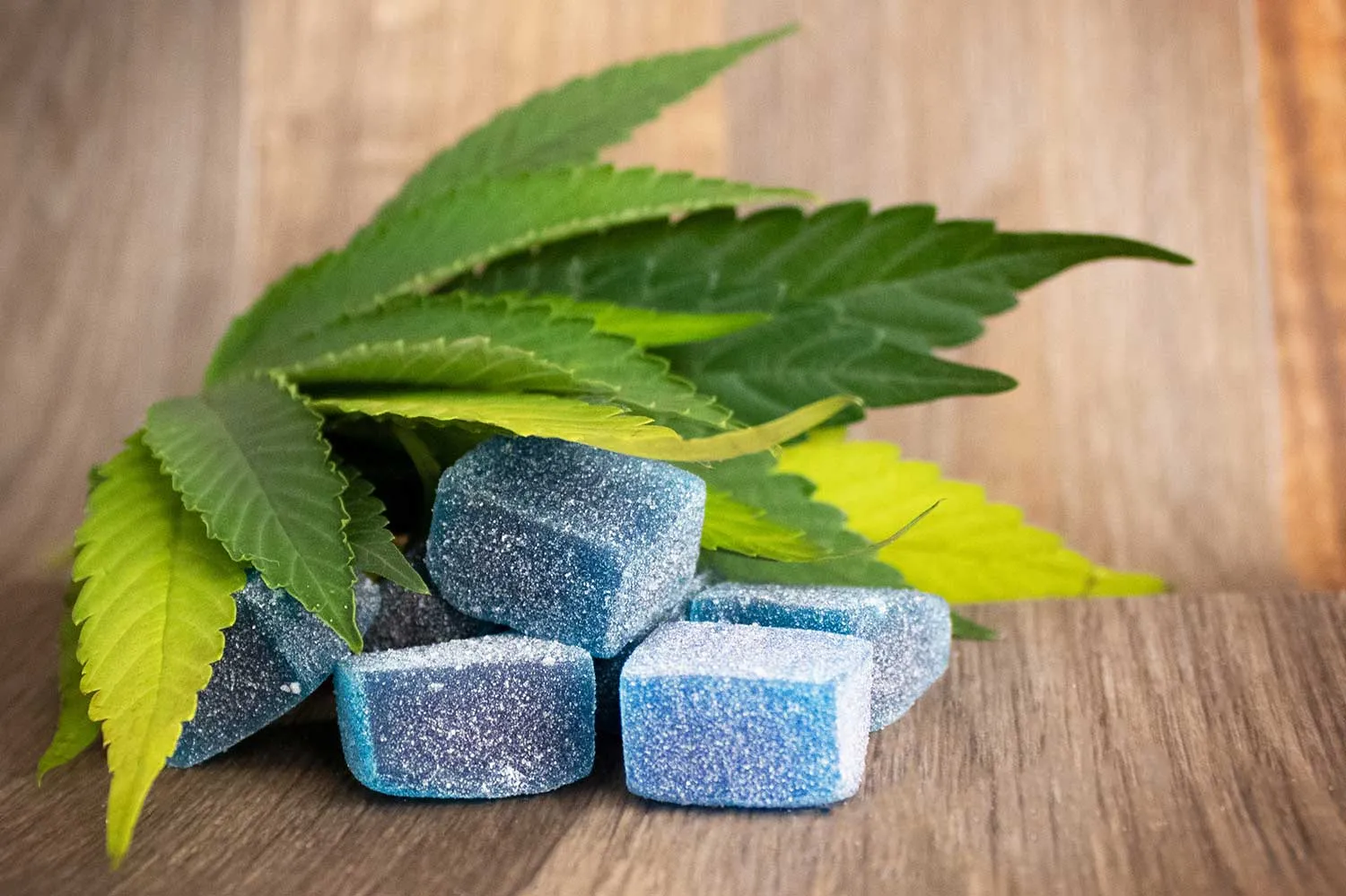 More from our store
Explore the world of Delta-8 THC gummies. Get accurate and up-to-date information on benefits, usage, legal status, and more.