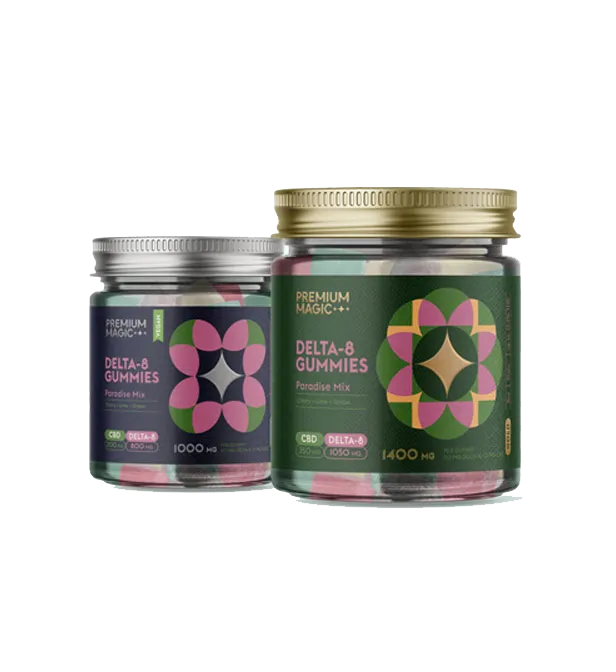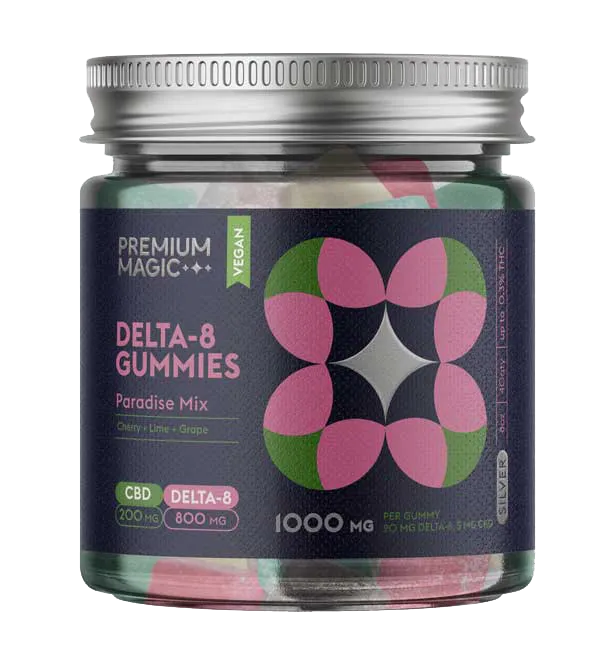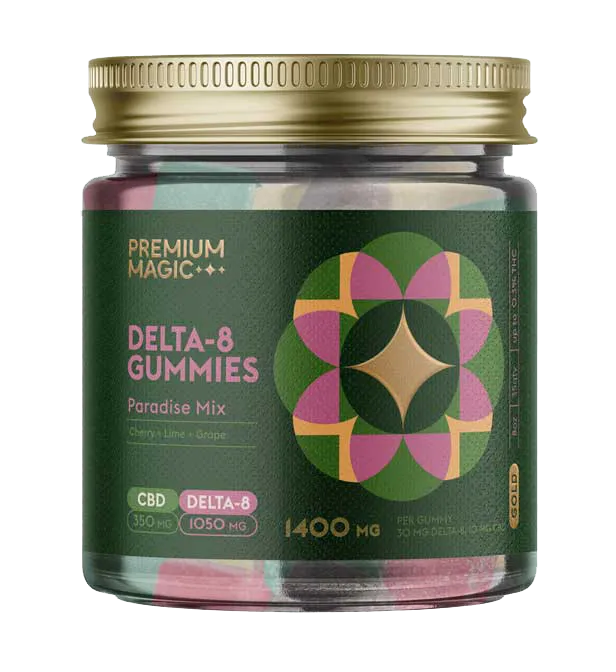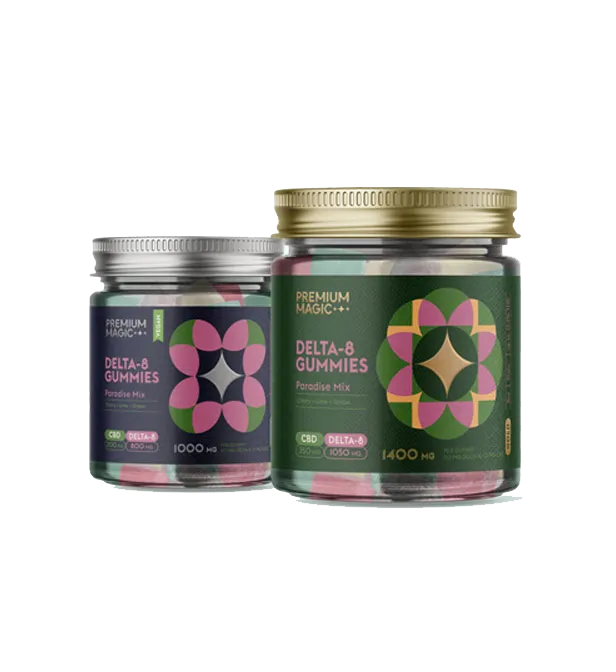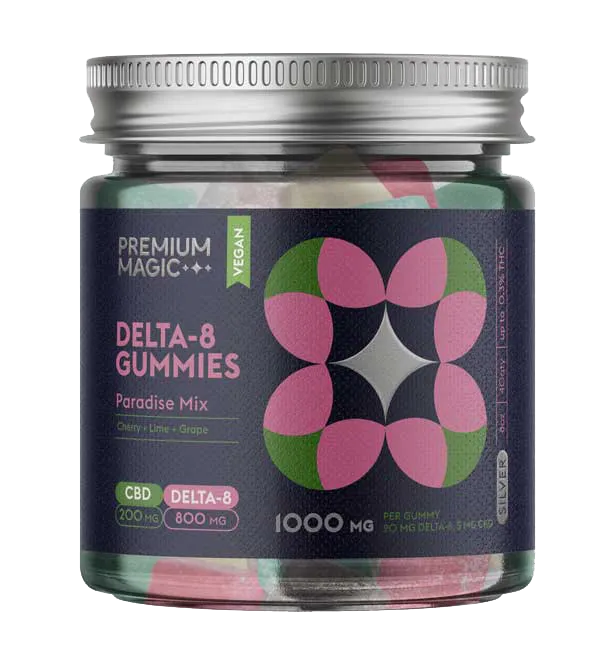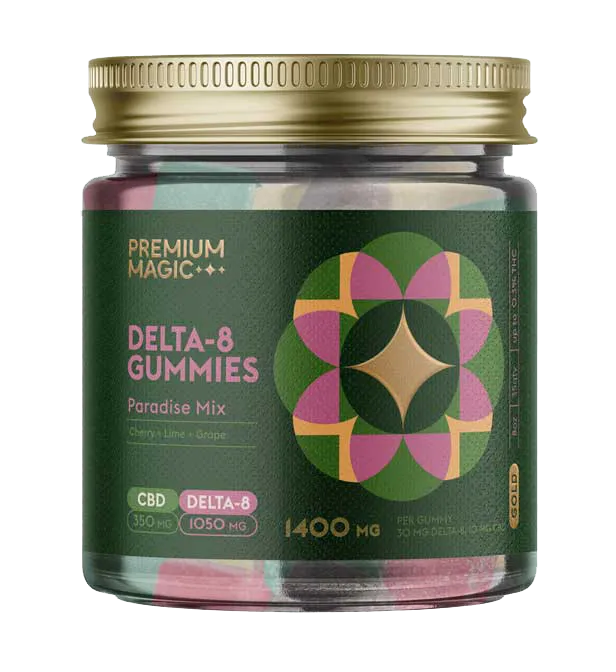 Delta-8 Gummies Gold + Silver Paradise Mix – 2400mg
Products included in the bundle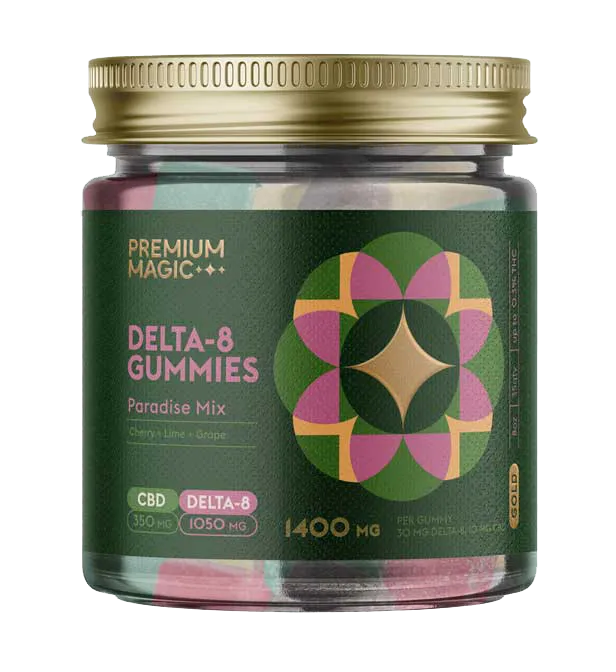 1x
Delta-8 Gummies – Gold Paradise Mix – 1400mg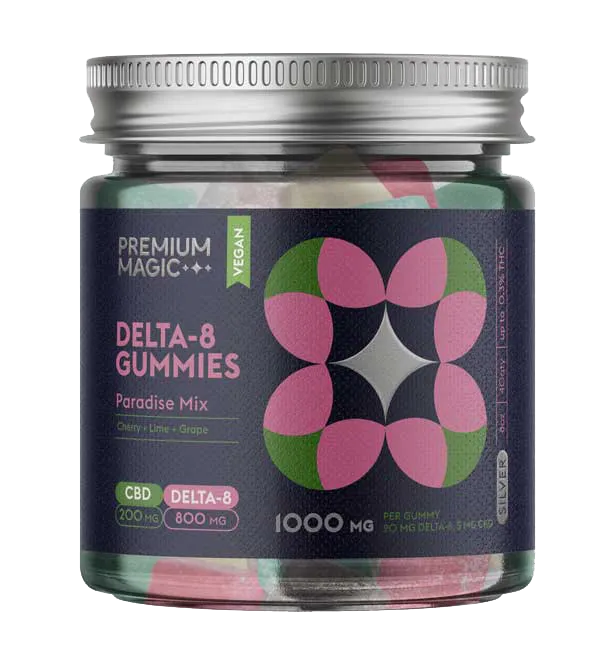 1x
Delta-8 Gummies – Silver Paradise Mix – 1000mg
Unwind and relax with our Gold + Silver Paradise Mix Bundle, containing 2400mg of Delta-8 Gummies. This bundle includes a mix of Gold and Silver level gummies in a variety of tropical and fruity flavors, providing you with the perfect balance of strength and taste.
Contains a mix of Gold and Silver level gummies in a variety of tropical and fruity flavors

Provides the perfect balance of strength and taste

Perfect for those looking for a convenient and discreet way to experience the potential benefits of Delta-8 THC

Made with high-quality ingredients and lab tested for purity and potency
Secure payments powered by: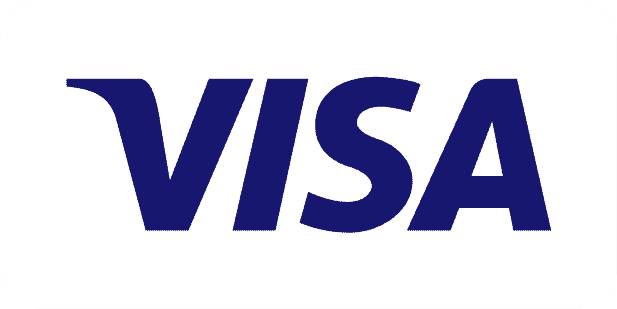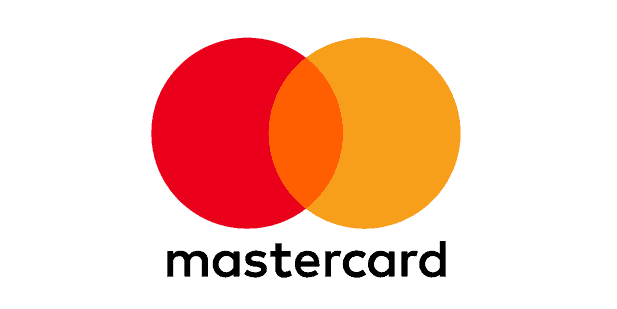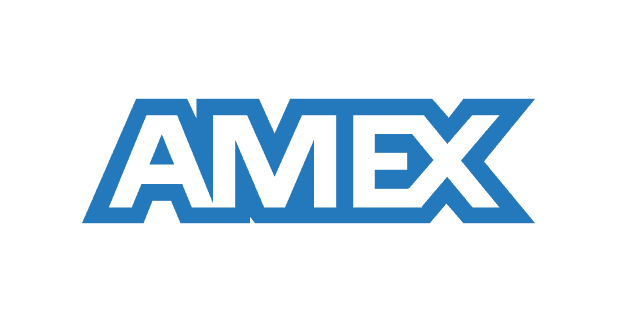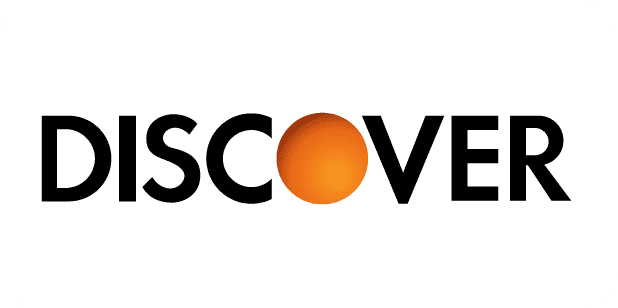 FREE 2-DAY EXPRESS SHIPPING ON ALL ORDERS
Cherry
Grape
Lime
Gold: Corn Syrup (from Corn), Sugar (from Beets), Water, Gelatin, Citric Acid, Natural & Artificial Flavors, Pectin (Derived from Fruits), Vegetable Oil (Coconut, Canola), Carnauba Leaf Wax, FD&C Yellow #5, FD&C Red #40, FD&C Blue #1, FD&C Yellow #6.
Silver: Organic Tapioca Syrup, Cane Sugar, Water, Citric Acid, Natural Flavors, Hemp Extract, Pectin (Derived from Fruits), Natural Color, and Coconut Oil.
It is recommended to start with one gummy per day and increase as needed. Consume the gummies on an empty stomach for best results. It's also important to note that consumption of Delta-8 THC may cause drowsiness, so it's best to avoid operating heavy machinery or driving after consumption.
Premium Magic CBD Gummies Paradise Mix Gold + Silver Combo
Delta 8 gummies 35 pcs x 40mg, 40 pcs x 25mg
Indulge in the ultimate relaxation with our Premium Magic CBD Gummies Paradise Mix, featuring the delicious flavors of Cherry, Lime, and Grape.
Each bottle contains a heavenly blend of top-quality CBD and Delta 8 THC, providing you with Gold-level strength to support your mental wellness.
This blend of 1400mg+1000mg of pure Delta 8 THC + Full Spectrum CBD in each bottle, gives you the ability to take just one delicious gummy per day to bring out your calm and support your mental wellness.
Our gummies are precision-measured with 40mg of CBD, ensuring you get just the right amount for a well-balanced and even feeling. Experience paradise every day with Premium Magic's tasty flavors.
Why Should You Buy Our Delta 8 Gummies?
You'll love that our Delta 8 Gummies are made with all-natural ingredients and taste great, too! Our products are made from USA farmers' growth plants. They are 100% organic, bigger in size, and made from PREMIUM QUALITY hemp-derived Delta 8 THC. We offer the best quality Delta 8 Gummies available in the market.

Delta 8 gummies include THC, which can have a very profound effect on the body. But if you take more delta 8 gummies than you can handle, that will lead to a range of side effects. One of these side effects happens to be an increase in anxiety. When binding to the CB1 and CB2 receptors, it can also affect the part of the brain that relates to fear and anxiety. While it can also calm that specific part of the brain down as well, too much THC can also trigger it. This side effect is also why many will recommend that you should not have too many Delta 8 gummies.
Delta 8 edibles are not as potent as delta 9 but they still have very strong intoxicating properties. So before you try them, you want to make sure that you do not have more than what you need. How your body reacts to these edibles can depend on your weight, age, gender, and metabolism. But if you are just starting out, you should start with 10mg of delta 8 edibles. Since most edibles contain between 20mg and 30mg, you essentially want to eat half a gummy. After eating one, you should at least wait for 60 minutes before having the rest.
Delta 8 gummies can take a little time to kick in, and that is why most people want to make sure that they are not taking too many at the same time. The time that it takes for most gummies to kick in is between 30 and 60 minutes. The time can change depending on your age, metabolism, weight, and gender. But it will rarely ever take longer than 60 minutes to feel the proper effects of the gummies that you take in. You need to make sure that you wait at least 60 minutes before taking another gummy so that you can feel its effects properly. You could experience a bad trip or a much longer high than you were expecting if you have too much.
Delta 8 gummies are soft gummies that will usually contain delta 8 THC, which is their active ingredient. It is a potent form of THC that has psychoactive effects, but it is still not as strong as Delta 9 THC. They fall under the wellness products category, and they can regulate a variety of bodily functions since they can bind to the CB1 and CB 2 receptors. By binding to these receptors, they can help elevate mood and relax the body. It can reduce inflammation, and it can even help by reducing symptoms of anxiety and reducing symptoms of nausea.
Users consuming Delta 8 gummies find these gummies good in taste and health benefits. Taking Delta 8 was a really enjoyable and uplifting experience. It frequently gives its consumers a profound sense of comfort and tranquilly. Some people may even claim that it makes them feel their entire weight has been lifted off them.If you've ever experienced anxiety, paranoia and insomnia after ingesting delta 9 THC, delta 8 THC is less likely to have these negative effects. Compared to delta 9 THC, the latter has higher calming and anti-anxiety properties and less euphoric effects.
Delta 8 gummies will always have a certain amount of delta 8 in them, which you can see measured in mg. Most of the Delta 8 gummies that you can buy on the market have a very specific amount, such as 25mg or 30mg of Delta 8. Usually, people can tolerate about 20mg of delta-8 with ease, but everyone has a different tolerance level. You want to start with half a gummy that is usually between 10mg and 15mg. After taking half of a gummy, you should wait at least an hour for the effects to kick in so that you can gauge your tolerance. If it is not as potent, you can have the other half as well.
Delta 8 gummies can offer you a range of benefits depending on your age, weight, gender, and metabolism. You can either feel relaxed or you can feel energized and active if you take the right strains. But if you are asking if they are any good, the answer is yes. They can offer your body a very relaxed sensation and can give you a euphoric feeling when taken in the right doses. You can also divide your dosage into half a gummy to see how you will feel after taking them. They can also offer the relaxed high feeling without the extremities of Delta 9.
Delta 8 Gummies do not contain THC (tetrahydrocannabinol), the psychoactive ingredient in marijuana. They are made from hemp, which is a non-psychoactive variety of the cannabis plant. THC is found in very small amounts in delta 8 gummies, but it's not enough to get you high.
Read what our customers think about Premium Magic CBD Gummies
4.9 out of 5.0
Based on 188 reviews
Subscribe To Our Newsletter
By subscribing, you will be able to stay up-to-date with the latest developments and news in the world of Delta-8 CBD gummies.
I have tried many different brands of CBD gummies, but Premium Magic CBD's delta-8 gummies are by far the best. They are potent, effective, and taste great. I have noticed a significant improvement in my overall well-being since I started using them.
Overall, I highly recommend Premium Magic CBD delta-8 gummies to anyone looking for a high-quality CBD product. They have helped me manage my anxiety, improve my sleep, and manage my chronic pain. They are potent, effective, and taste great.
I have tried multiple CBD products, but these gummies are by far the most effective. They help me manage my stress and anxiety.
Premium Magic CBD's delta-8 gummies are a must-try for anyone looking for a natural way to manage anxiety and stress. They have helped me feel more relaxed and calm throughout the day, and I have noticed a significant improvement in my overall well-being since I started using them.
I am impressed with the quality of these gummies. I can feel the effects within minutes of taking them.
Read All Reviews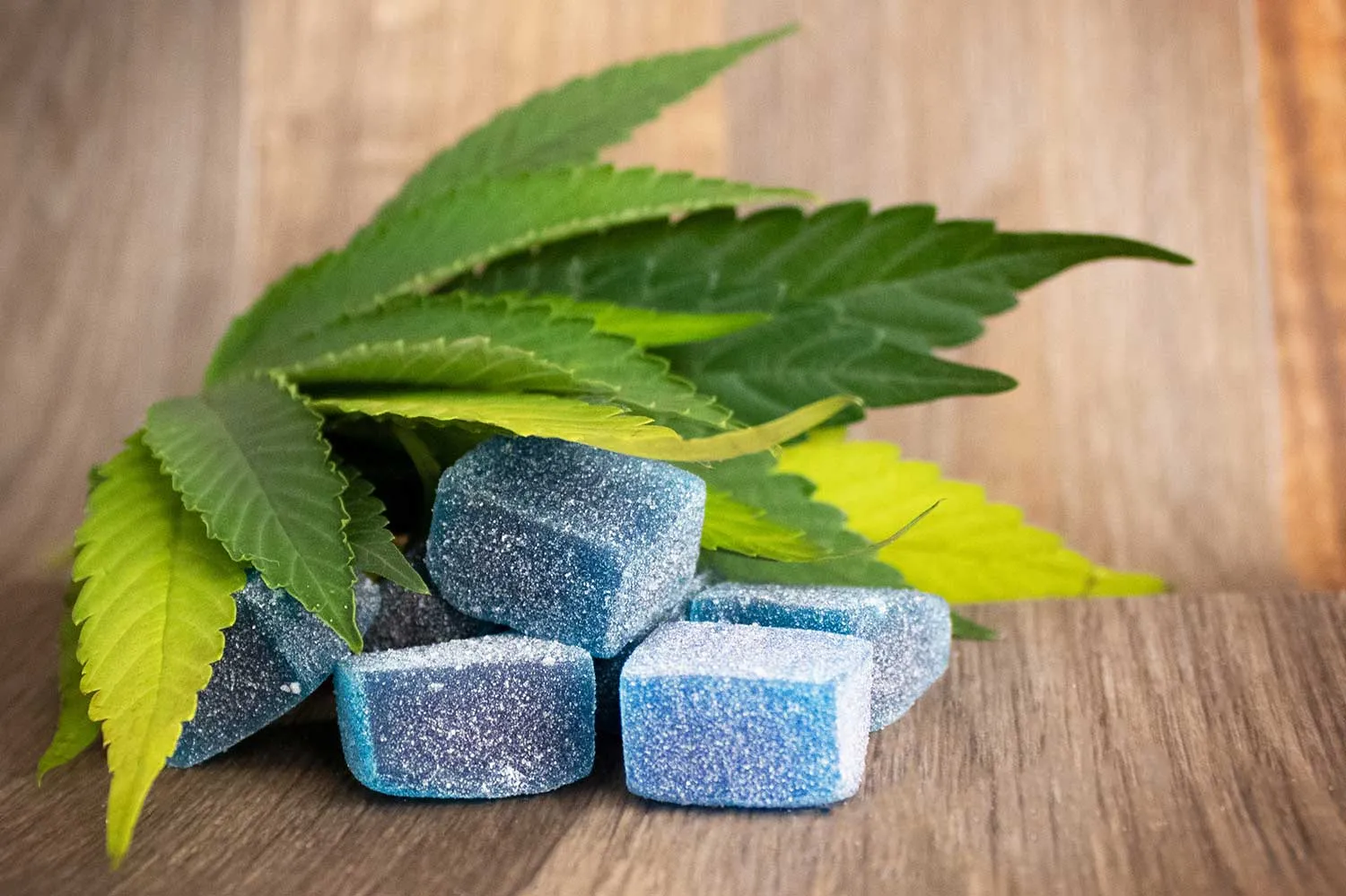 Our Blog
Explore the world of Delta-8 THC gummies through our informative and educational blog posts. Get accurate and up-to-date information on benefits, usage, legal status, and more.
In a few years, the demand for Delta 8 products, such as gummies and oil, has increased, especially after the legalization of cannabis products in the United States.

As you might know, that delta 8 doesn't have any flavor of its own. Manufacturers add different flavors to the delta 8 gummies to make them flavorful and sumptuous for the consumers.

These delta 8 gummies are ideal for you if you're searching for a fantastic way to unwind after a hard day.