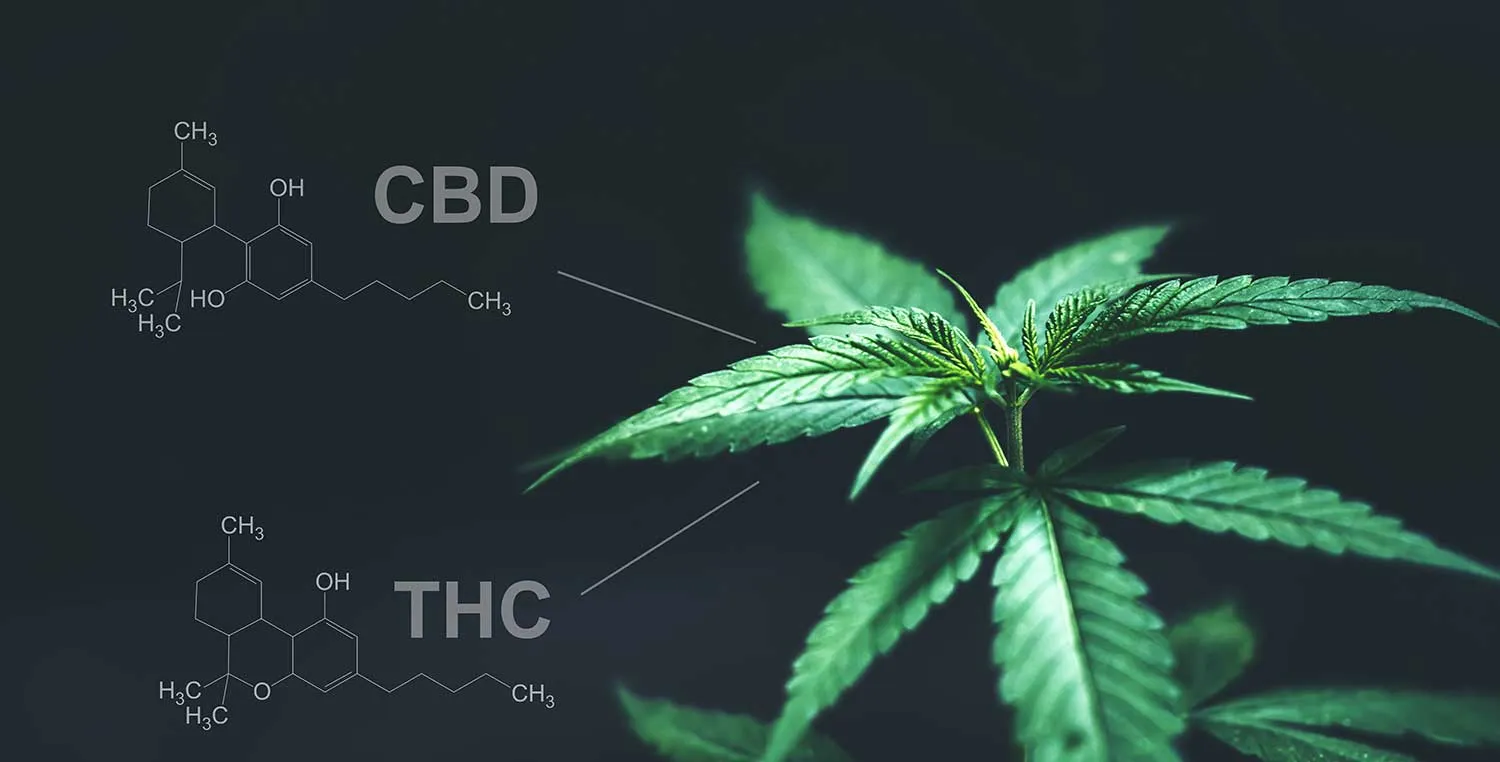 shop
Discover the Benefits of Delta-8 THC Gummies with Our Premium Selection
Explore our premium selection of Delta-8 THC gummies, available in a variety of delicious fruit flavors. Each gummy contains a precise dose of Delta-8 THC, making it easy to control your intake. Our gummies are made with high-quality ingredients and are lab tested for purity and potency.
Filter by Strength per Gummy
Filter by Total Delta-8 THC
Filter by Delta-8 THC per Gummy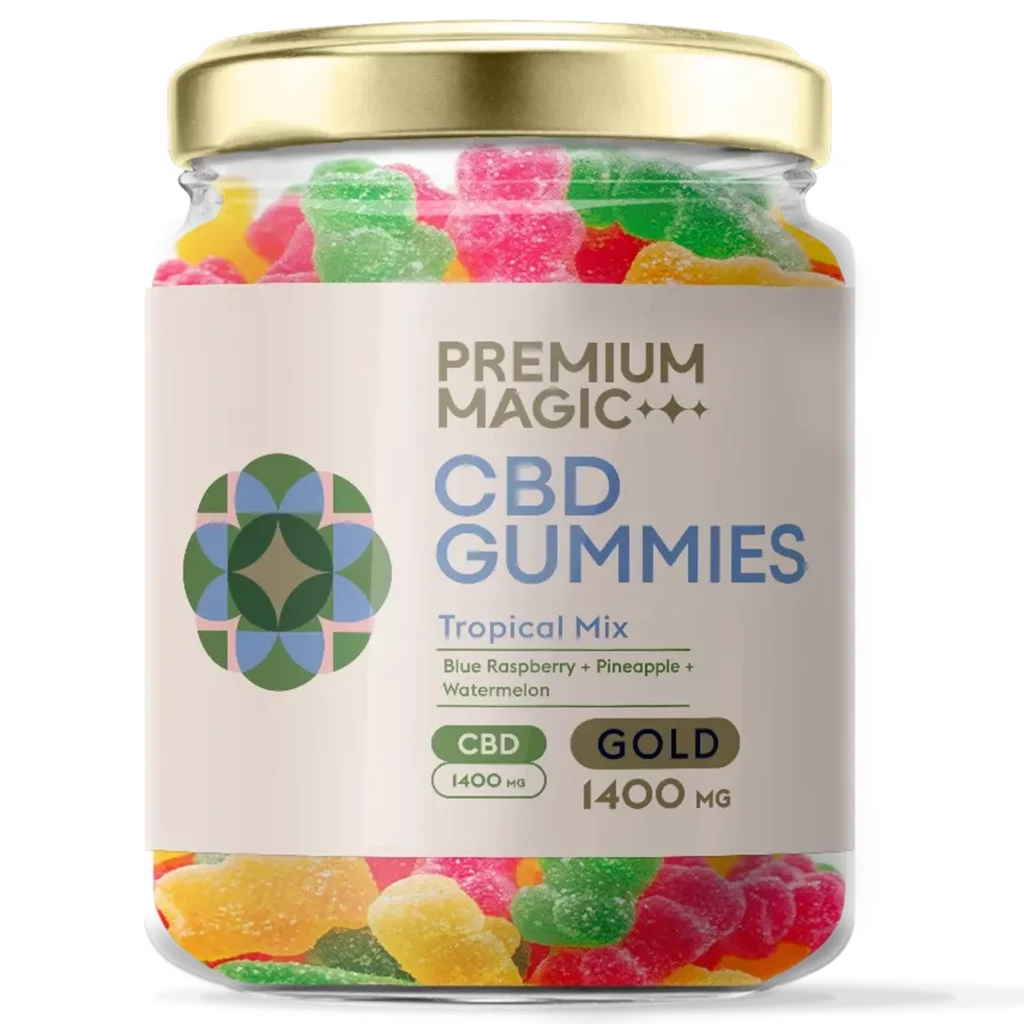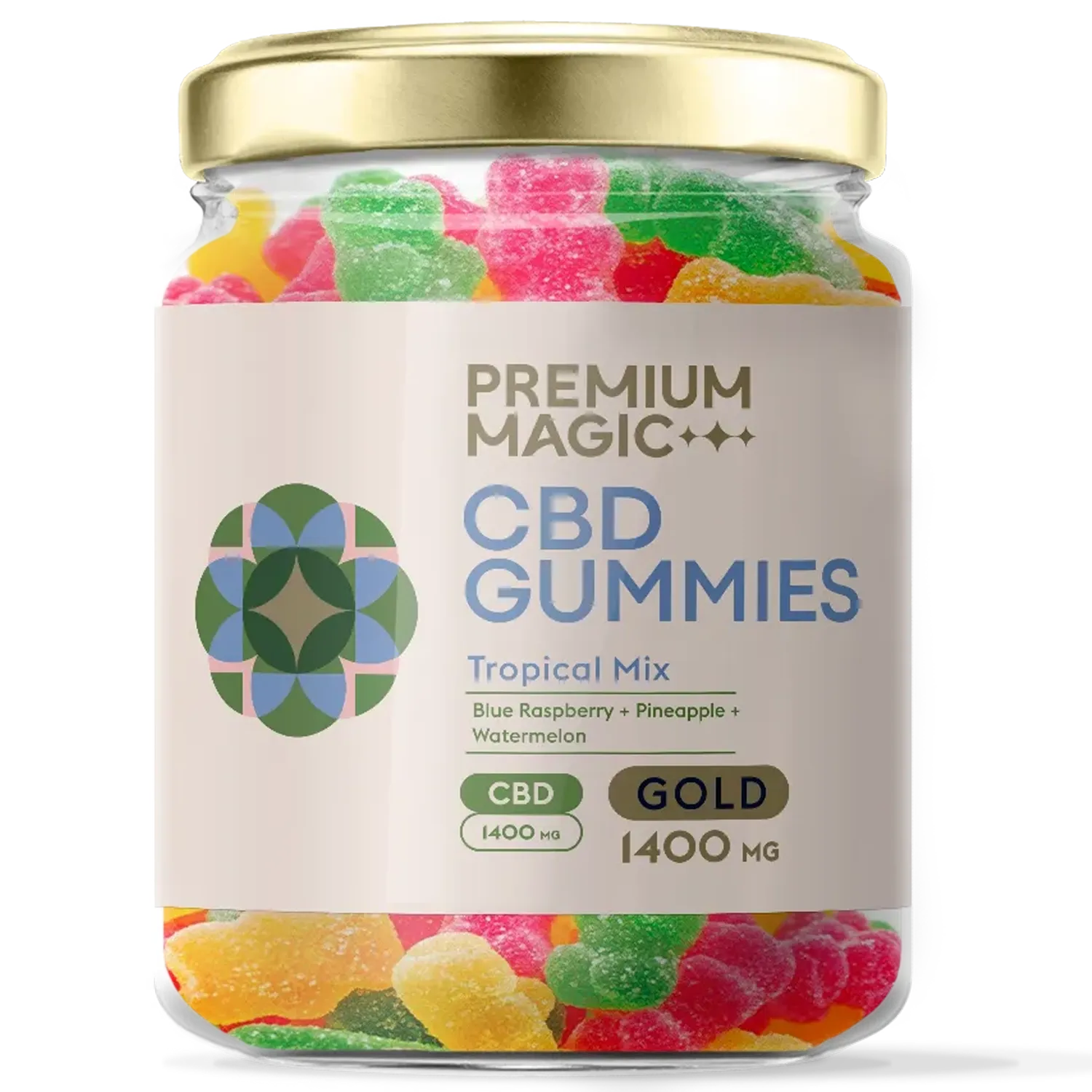 Unwind with our CBD Gummies - Gold Tropical Mix - 1400mg! Made with all-natural ingredients, these fruity and refreshing gummies promote relaxation and calmness.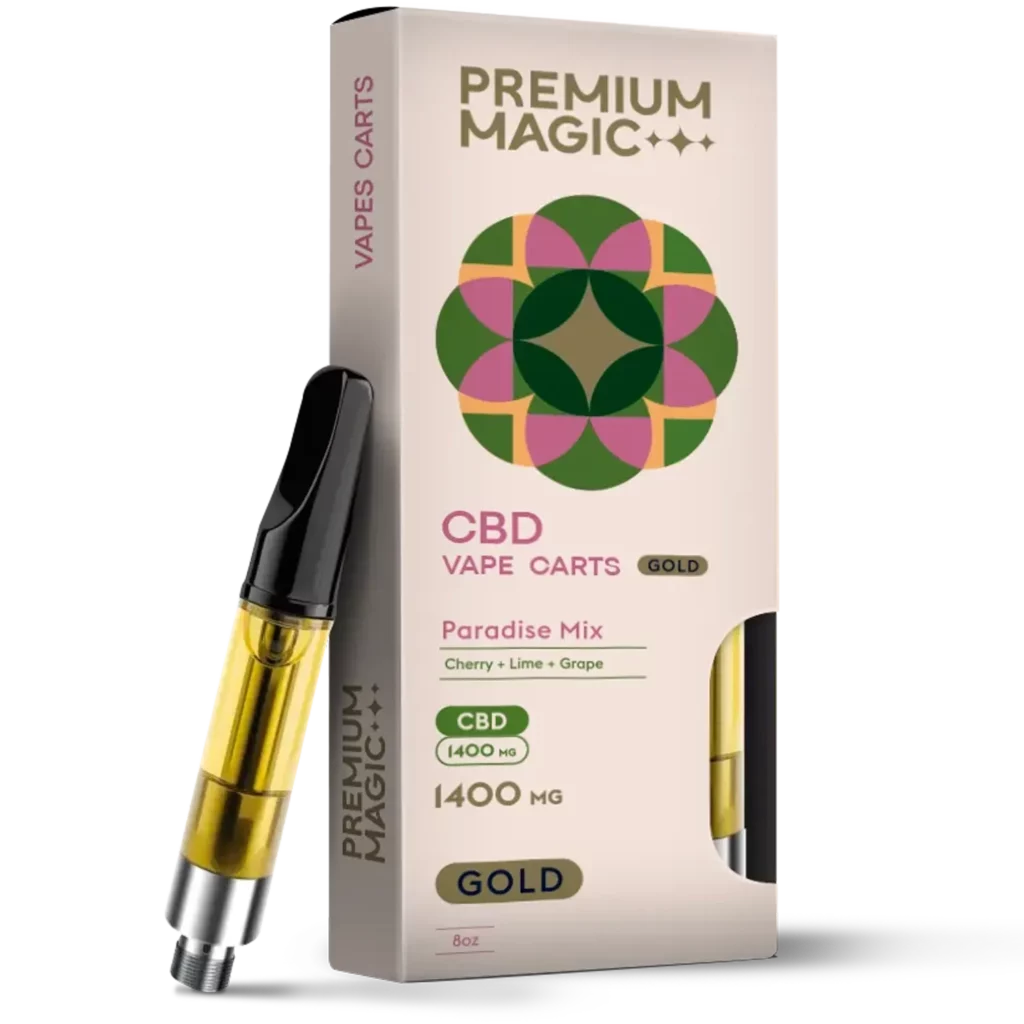 Indulge in the ultimate relaxation experience with our CBD Disposable Vape in Gold Paradise Mix. With 1400mg of pure CBD and a delicious blend of tropical fruits, this sleek and stylish vape is perfect for those seeking a quick and convenient way to unwind.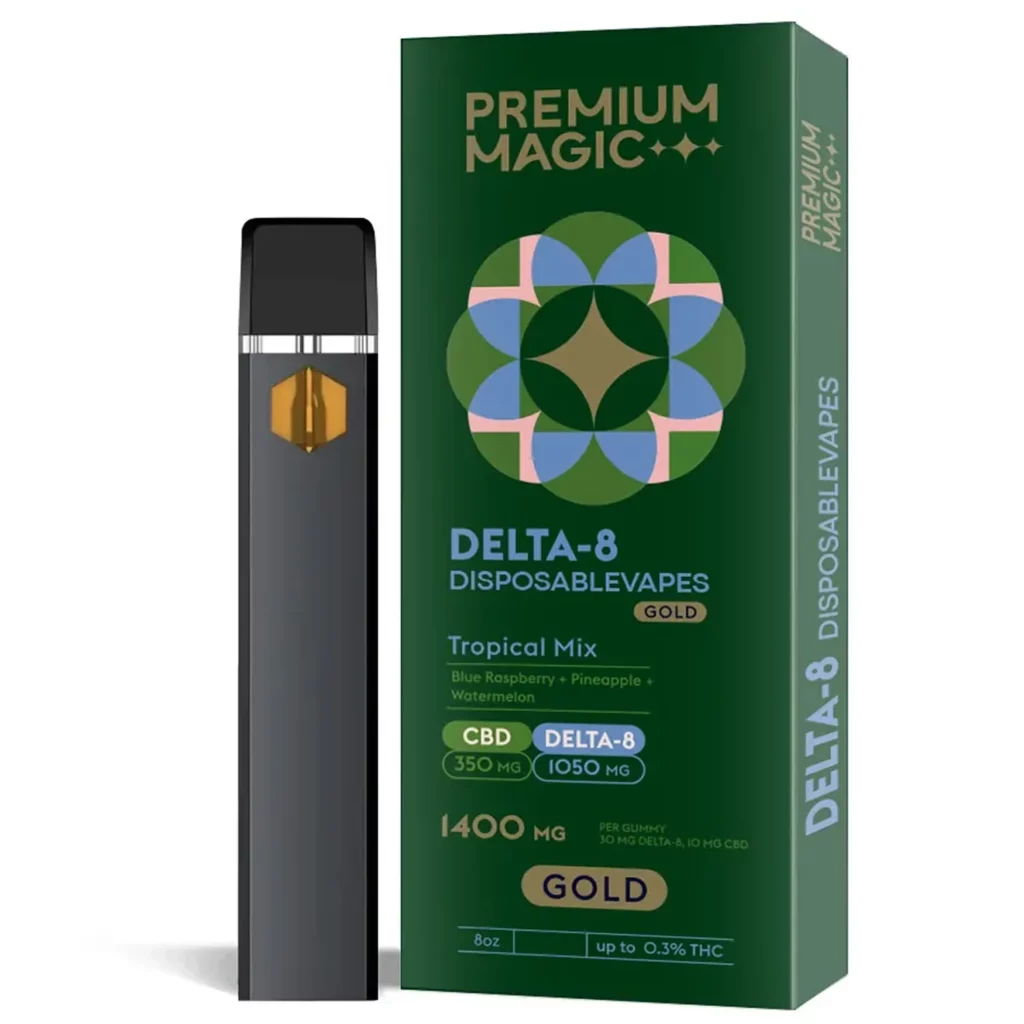 Get ready for a luxurious island getaway with our Delta-8 Vape Cartridge in Gold Tropical Mix! This 1400mg cartridge offers a well-balanced high and a deliciously refreshing flavor that you won't find anywhere else.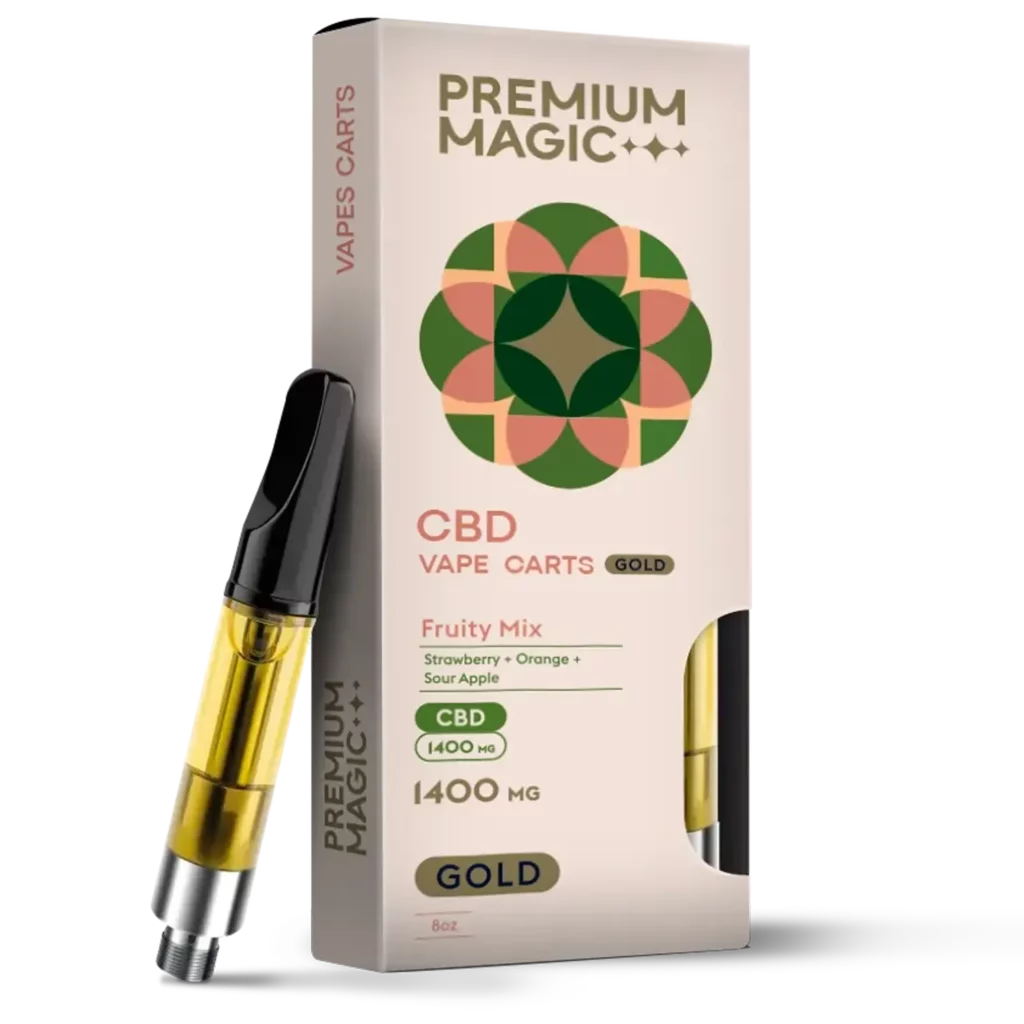 Indulge in the refreshing and delicious taste of our CBD Disposable Vape in Gold Fruity Mix, infused with 1400mg of premium CBD. Experience the benefits of CBD on-the-go, wherever and whenever you need it.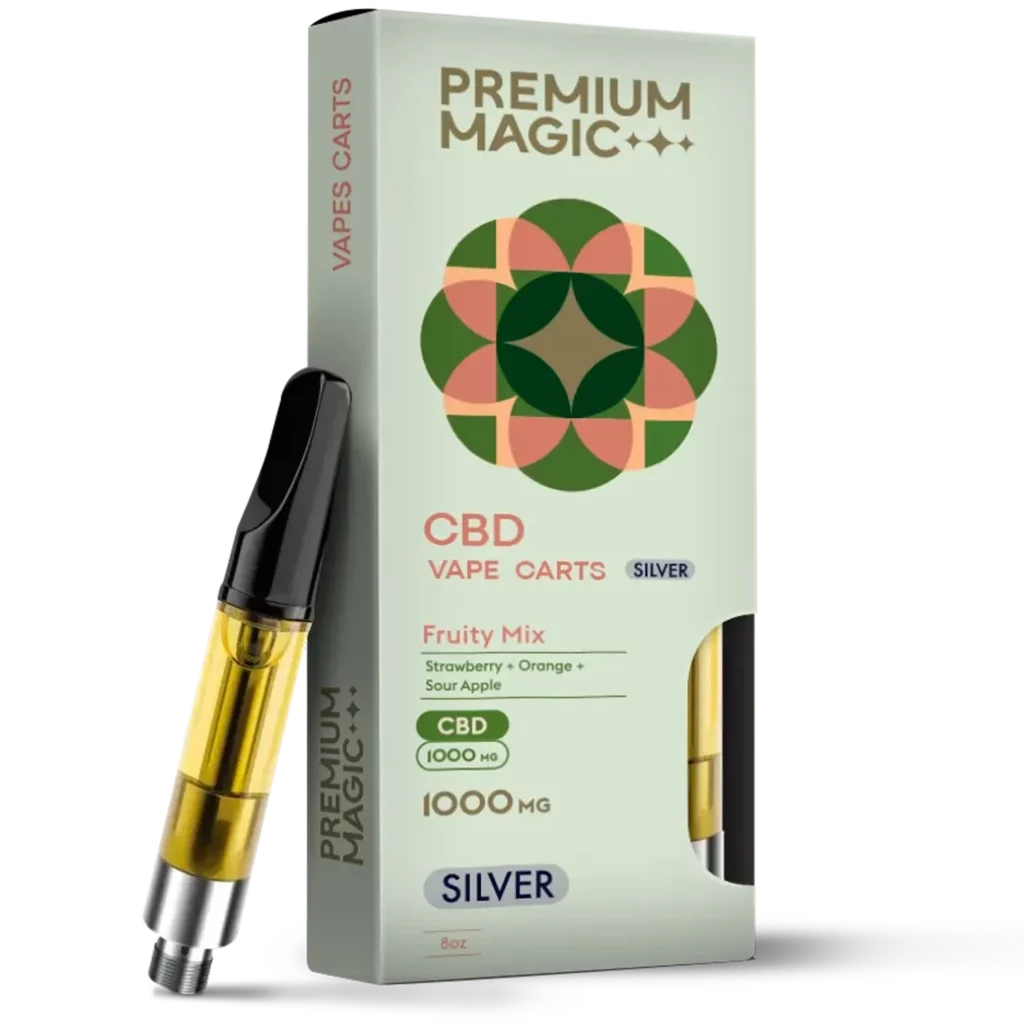 Indulge in the delicious taste of our Silver Fruity Mix CBD disposable vape, infused with 1000mg of premium CBD distillate. With no buttons or charging required, it's the perfect way to experience the benefits of CBD on the go!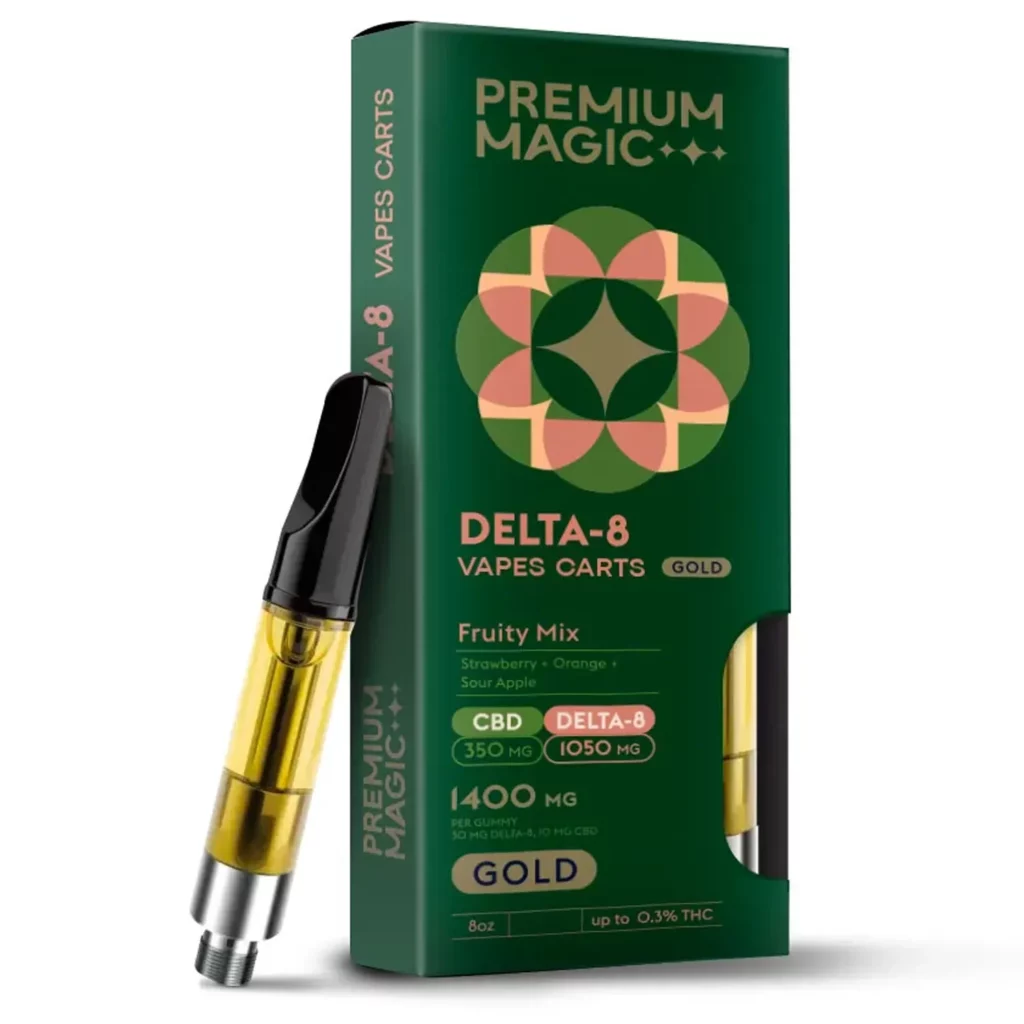 Elevate your senses with the Delta-8 Disposable Vape in Gold Fruity Mix - 1400mg. Packed with delicious fruit flavor and a potent formula, this vape is the perfect way to unwind and relax.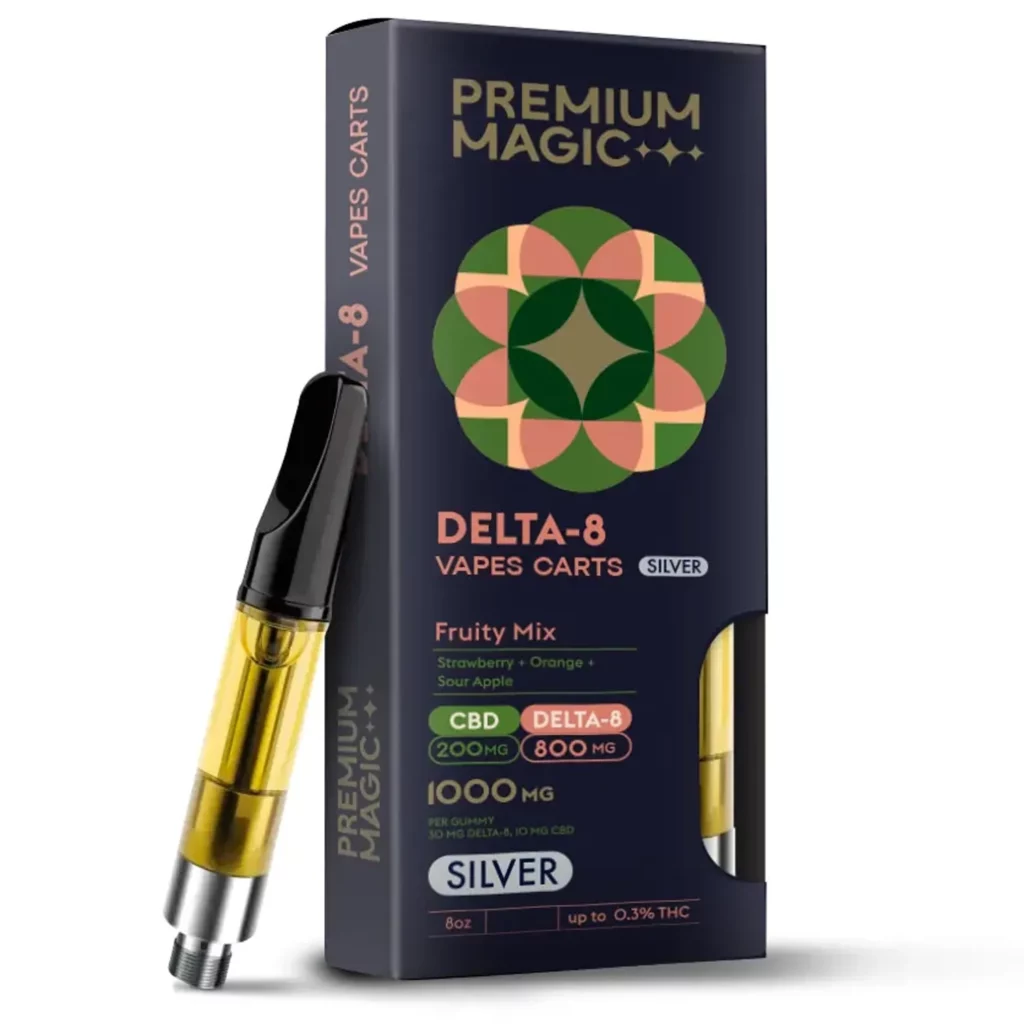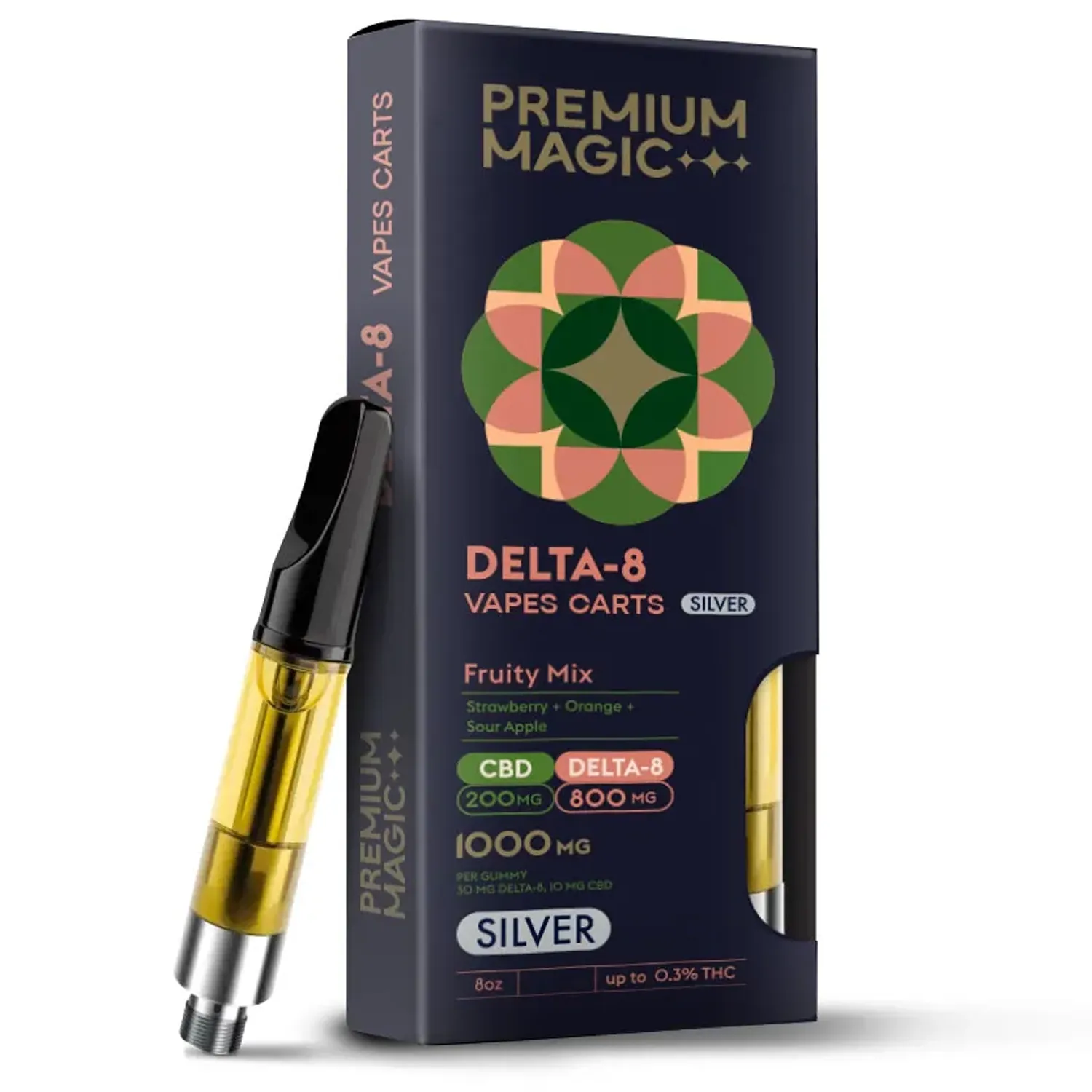 Experience the ultimate relaxation with our Delta-8 Disposable Vape in Silver Fruity Mix flavor. Convenient, easy to use, and packed with 1000mg of high-quality Delta-8 oil.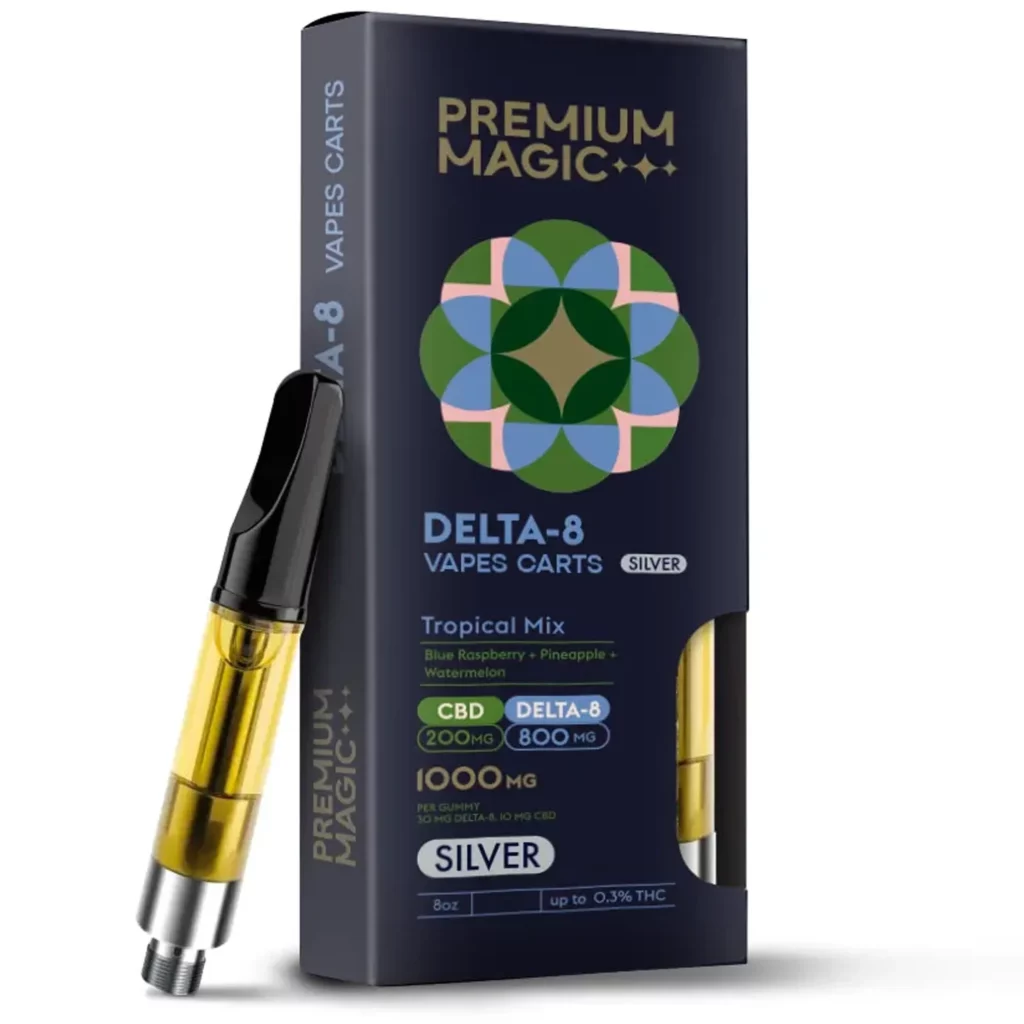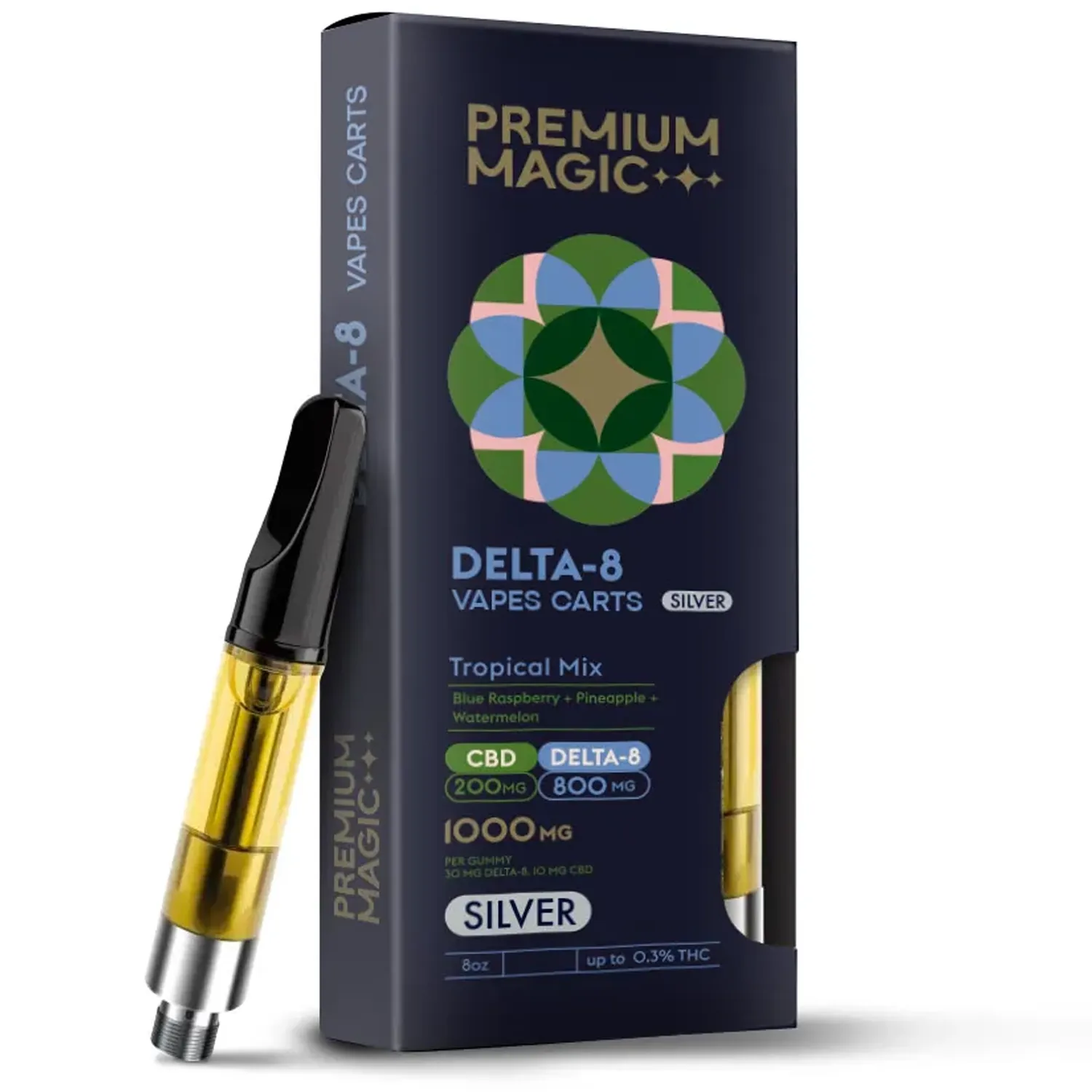 Indulge in the ultimate tropical paradise with our Delta-8 Disposable Vape in Silver Tropical Mix. This easy-to-use vape offers a potent and smooth hit, perfect for on-the-go use.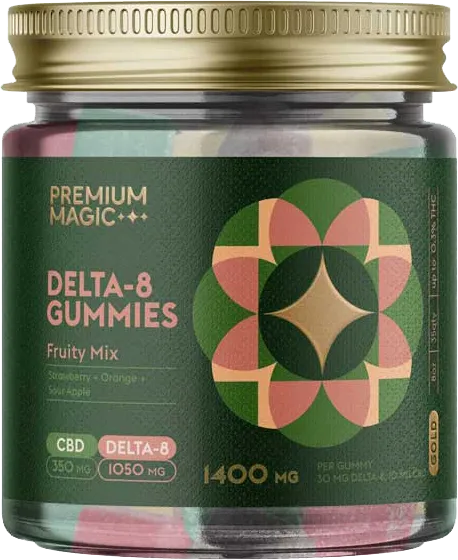 Delta-8 Gummies in Gold Fruity Mix flavor, with 1400mg of Delta-8 THC per container, is a potent and convenient way to consume Delta-8 THC. Delta-8 THC is a minor cannabinoid found in cannabis that has been found to have similar effects to Delta-9 THC, the main psychoactive cannabinoid in cannabis, but with less intense psychoactive effects.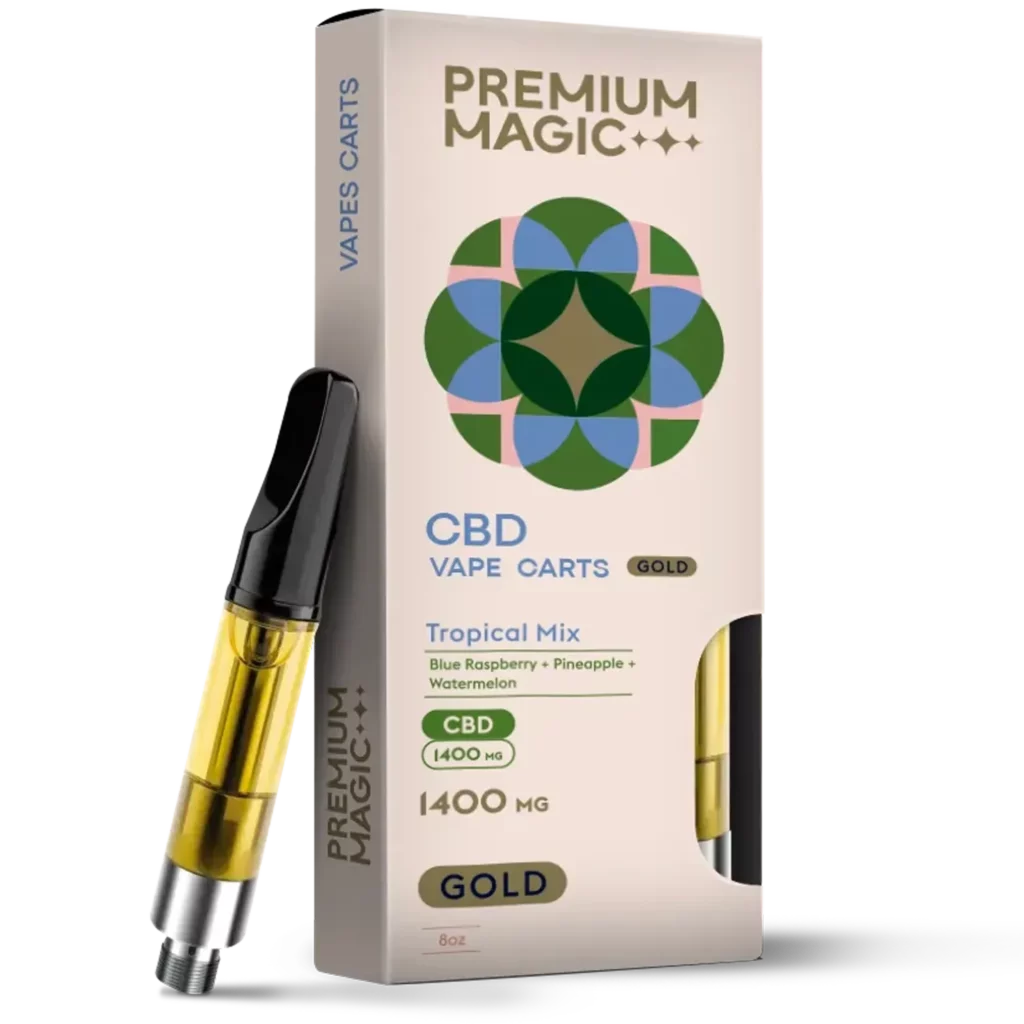 Indulge in the exotic flavor of tropical fruits while enjoying the potent benefits of CBD with our CBD Disposable Vape - Gold Tropical Mix - 1400mg. With its sleek and discreet design, you can experience the ultimate CBD vaping experience anytime, anywhere.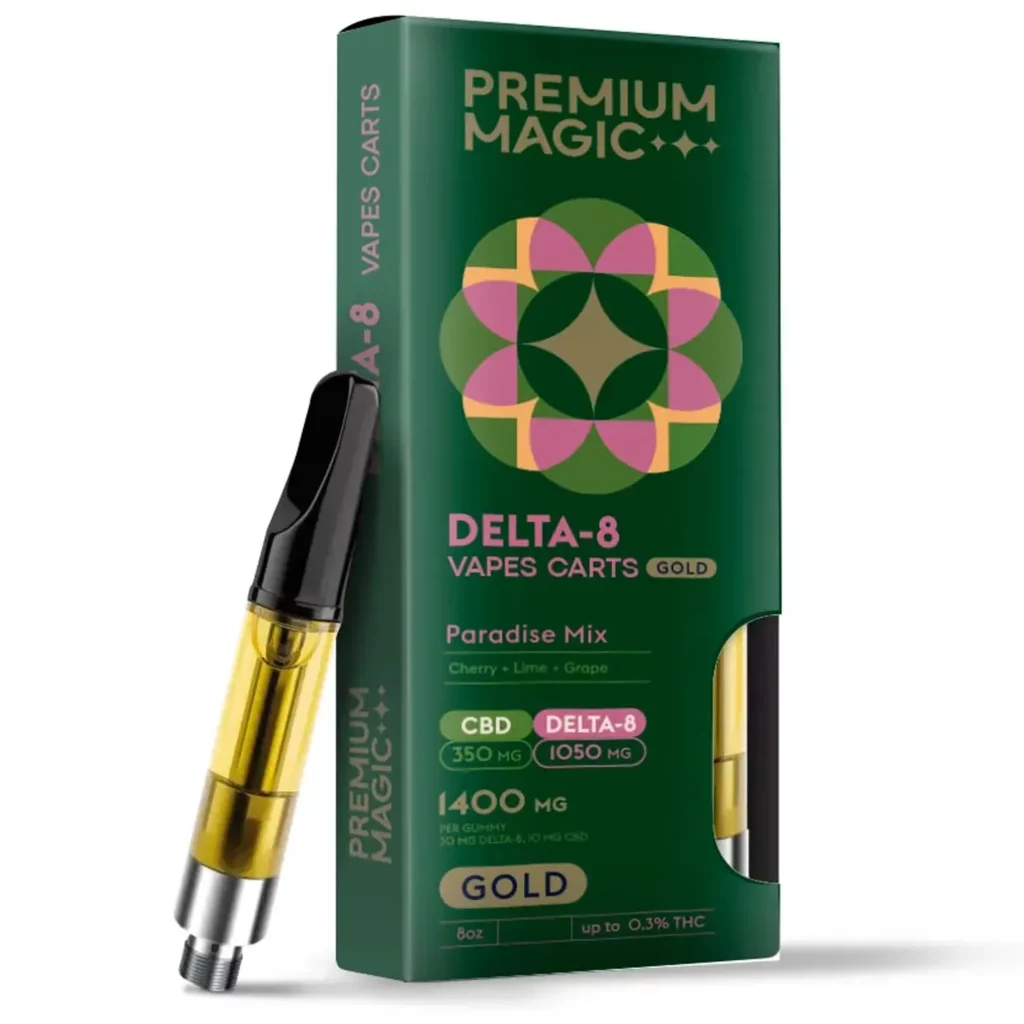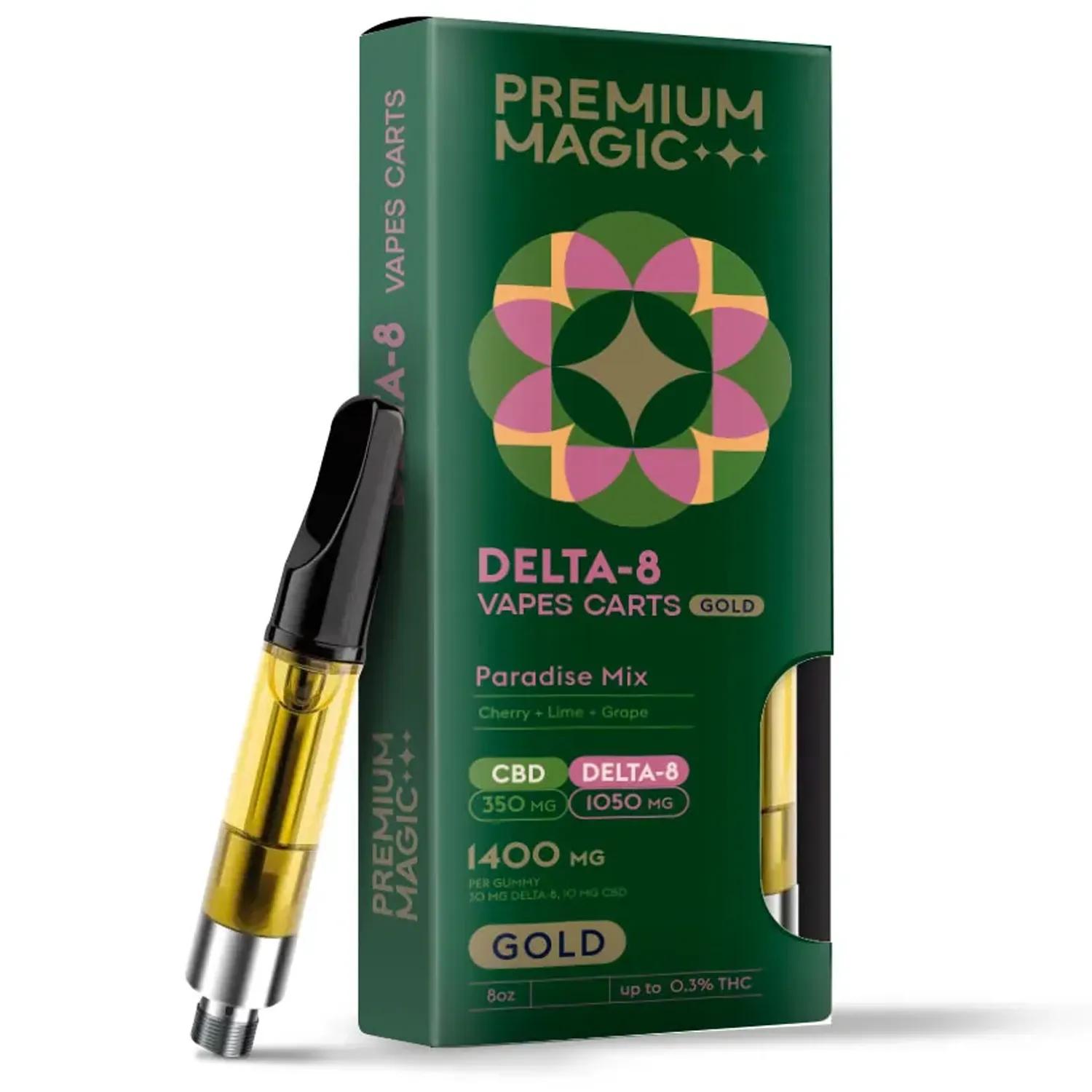 Indulge in a tropical paradise with the Delta-8 Disposable Vape in Gold Paradise Mix. With 1400mg of premium-quality Delta-8 THC, this hassle-free vape provides a potent and relaxing experience that is perfect for on-the-go use.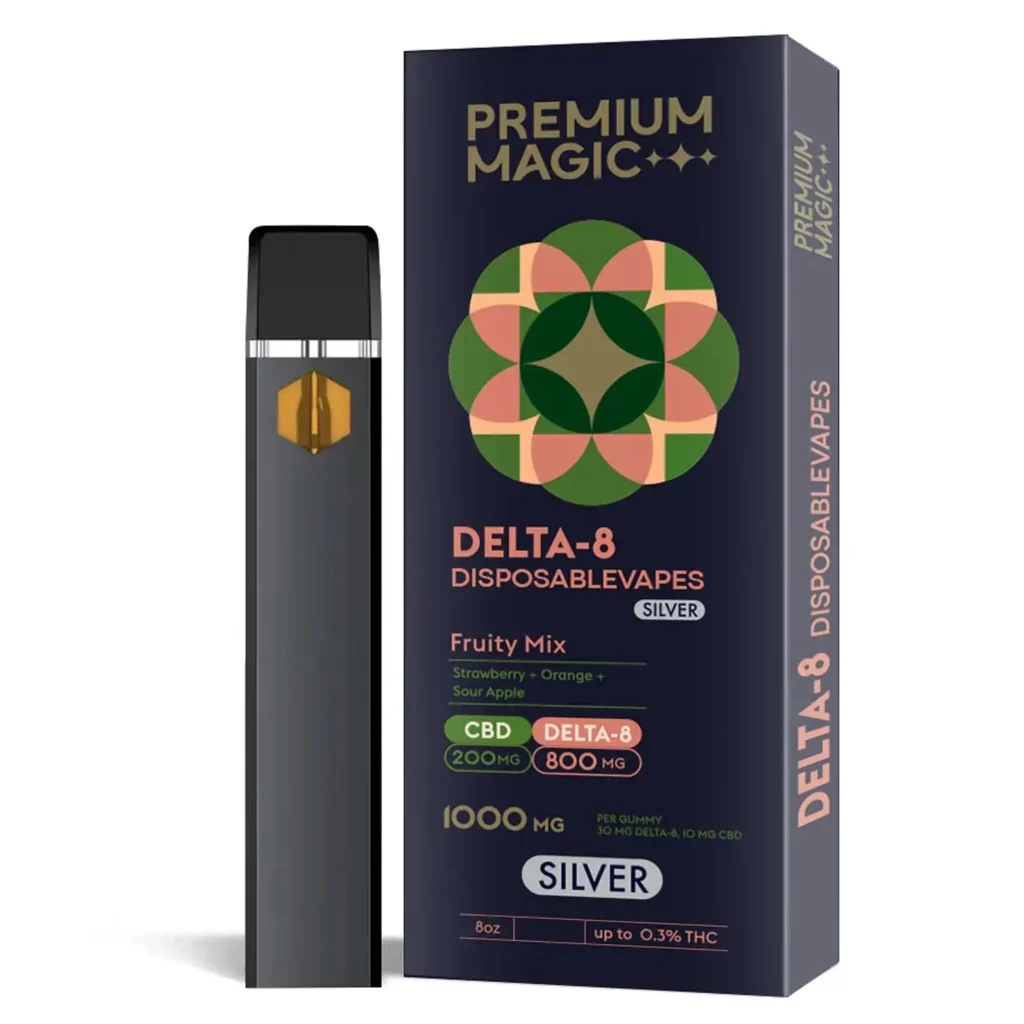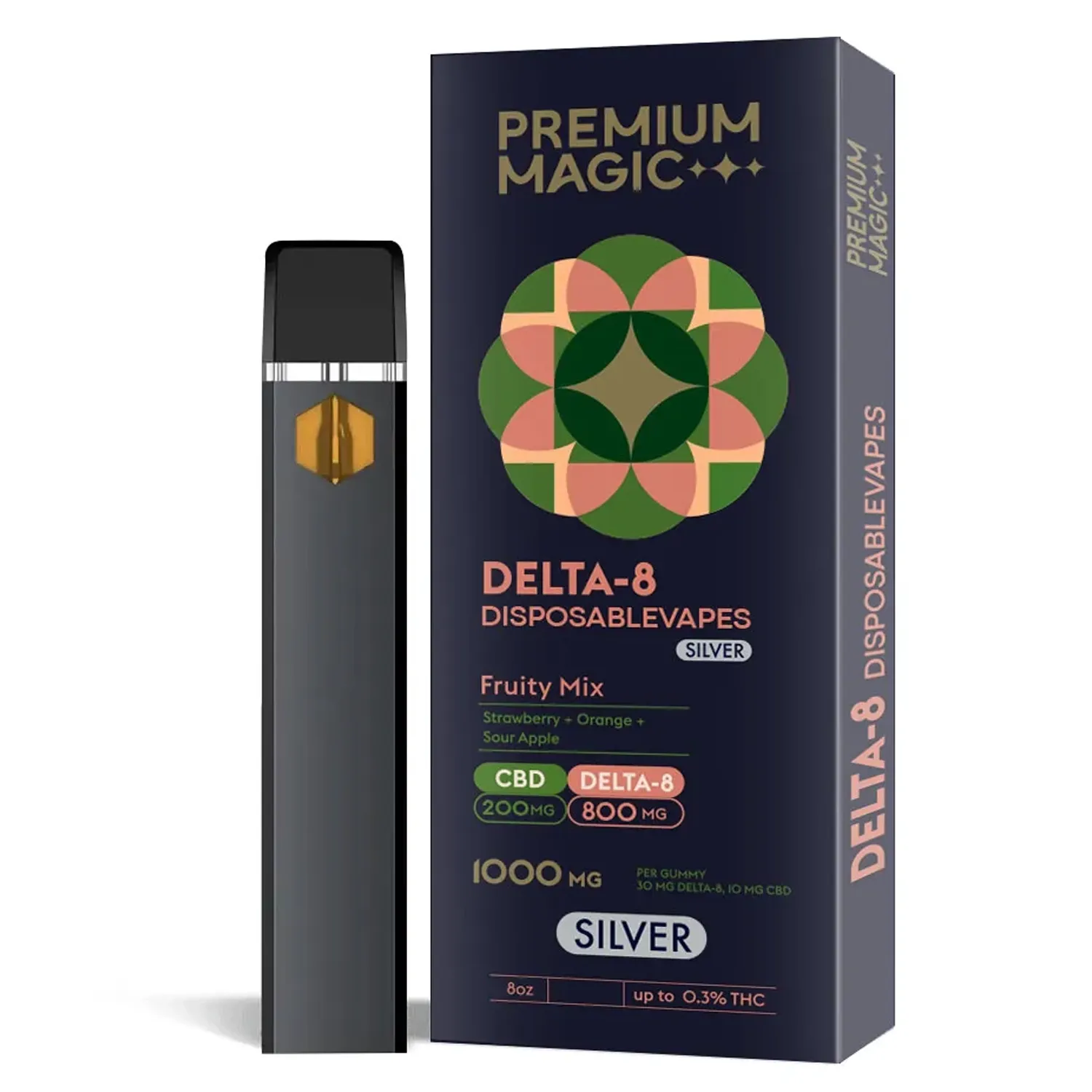 Have the ultimate vaping experience with our premium Delta-8 Vape Cartridge in Silver Fruity Mix. With 1000mg of maximum potency, our expertly crafted blend delivers a deliciously smooth and relaxing experience.
Subscribe and Save 30%
Never run out of your favorite gummies again and enjoy the convenience of having them delivered to your doorstep at regular intervals. Customize your delivery schedule to suit your needs and take advantage of our special subscriber-only discounts. Subscribe now and start enjoying the benefits of Delta-8 THC gummies at a fraction of the cost.
Subscribe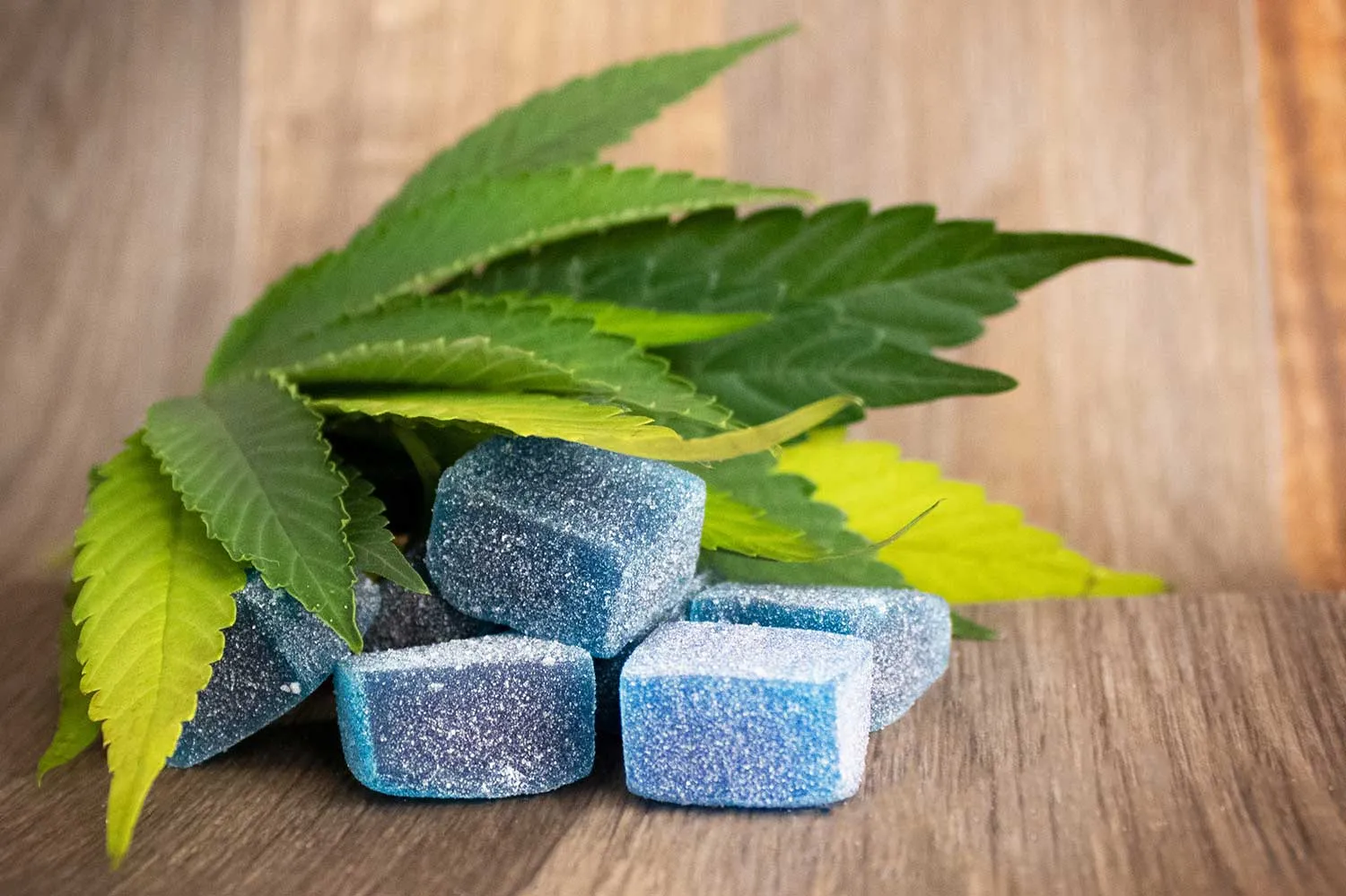 Frequently asked questions
Our FAQ section provides helpful info, answering common questions about the product, its benefits, differences, legal status, dosage and usage. A valuable resource for anyone looking to learn more about Delta-8 gummies.
Since Delta 8 THC does not affect your immune system, at least in smaller quantities, you won't suffer a dry mouth, munchies, or bloodshot eyes. This makes Delta 8 THC regarded as harmless. However, you can feel anxious if you take more of it than your body can tolerate.It's unlikely that the delta-8 molecule is riskier than standard delta-9 THC. However, there is a lot of possibility for error and including harsh chemicals and impurities due to the manufacturing process for delta-8 goods. Determining a trustworthy brand of Delta 8 gummies is crucial.
Delta 8 gummies can be fairly potent depending on the manufacturer. Most producers will make edibles that contain between 20mg and 30mg of delta 8, which makes them fairly potent. Most people who are starting out will have to have only half of a gummy. But if you want something stronger you can take multiple gummies in a single dose. You should be careful as you do not want to take more than your mind can handle. You can also buy edibles that have a much higher concentration. These edibles can sometimes have as much as 300mg of Delta 8 in them.
North Carolina has legalized delta-8 THC. Federal and state laws permit using all flavonoids, cannabinoids, terpenes, isomers, and salts derived from hemp. You can use, possess, market, distribute, and create goods containing Delta-8 THC without worrying about getting caught or prosecuted.Delta-8 must come from hemp plants with no more than the permitted 0.3% delta-9 THC limit for it to be lawful (by dry weight). Why? Because the 0.3% restriction distinguishes hemp from marijuana and delta-9 THC is still a Schedule, I restricted narcotic.
Delta 8 gummies will usually contain a range of other ingredients to amplify their taste and help them have a much longer shelf life. However, these edibles are not inherently vegan. There are many manufacturers that you can find that make vegan gummies ready for your consumption, but it is not necessary that all companies follow through on this. It is also not uncommon for vegan gummies to cost a little more than other types of gummies. But they do not see a change in their potency or their effects.
Delta 8 gummies can induce a very relaxed high and can leave you feeling uplifted and at ease. And as long as you are having a controlled dosage of these gummies you do not have to worry about its side effects. Delta 8 gummies can be very safe to consume as they relax and numb the body instead of making it more active.
So as long as you take the gummies after a meal and remember to drink water during the high state, you should not have to worry when consuming these gummies
Delta 8 gummies can have a slower activation time when compared to products like vapes and tinctures. The slower activation time means that it can take between 30 and 60 minutes for the effects of the edible to really kick in. A common mistake that people will make is taking an edible and waiting just ten minutes for it to kick in. When they don't feel anything, they think that the dosage is too low, so they take more. They can experience a bad trip when all of the edibles kick in at the same time. Avoid this situation by waiting at least 60 minutes before taking any more edibles.
Delta 8 gummies can often take their time to really start to kick in. Despite having the longest high, they can sometimes have a very long fuse. The time that it takes for the Delta 8 to kick in can change depending on your body type and your age. With that being said, it should not take more than 90 minutes for edibles to kick in. In some cases they can kick in as early as 30 minutes, but the average wait time is 60 minutes. Make sure you wait at least an hour before you eat more edibles.
NJ has legalized all sorts of cannabis, especially hemp-based products like Delta 8 gummies. So if you have a specific brand that you want to try out, then you can easily order online, and they will ship directly to you. Of course, if the parcel is coming from out of the state, it will need to meet the minimum THC percentage. But if you are ordering from within NJ, then you don't have to worry about it having a very specific THC concentration.
Filter by Strength per Gummy
Filter by Total Delta-8 THC
Filter by Delta-8 THC per Gummy