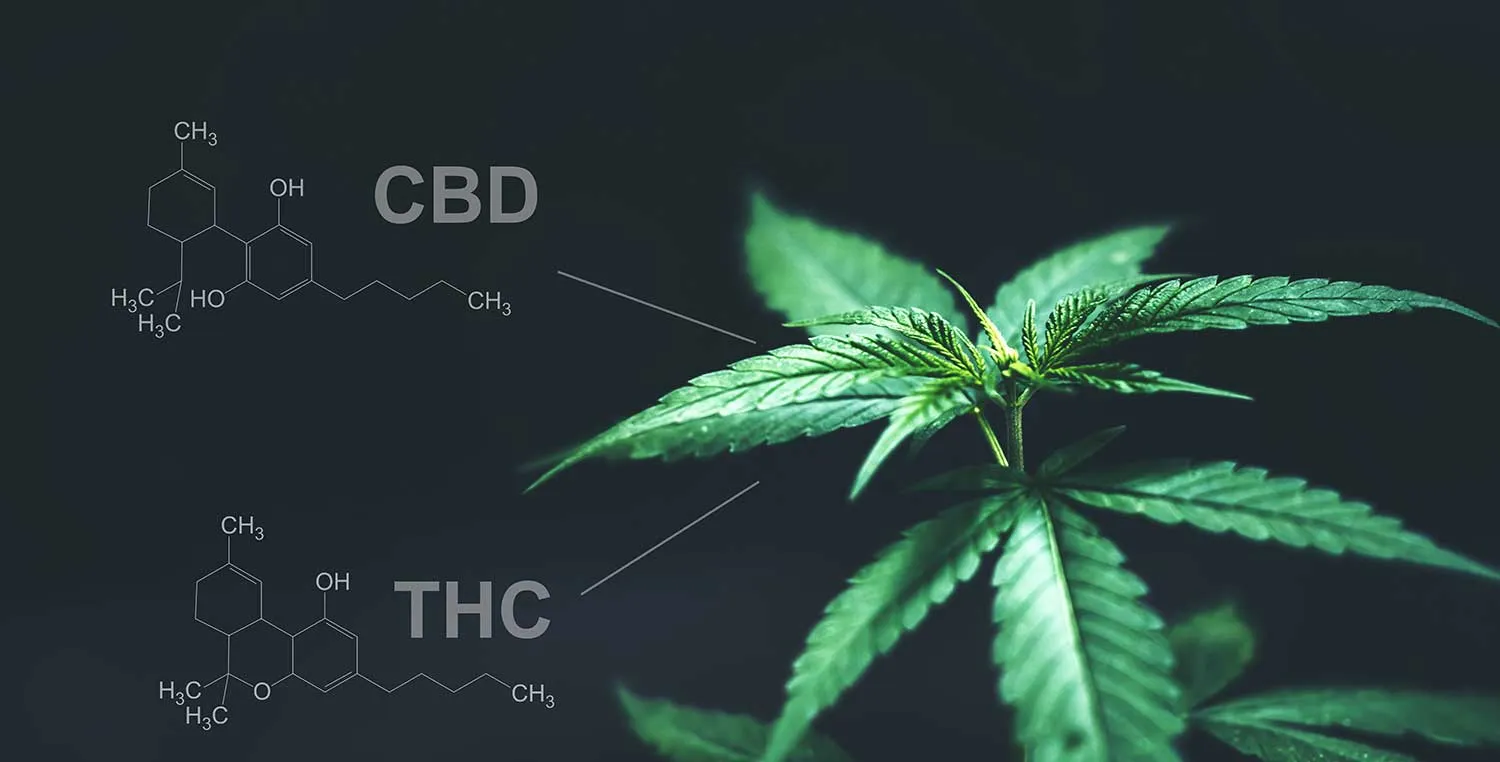 shop
Discover the Benefits of Delta-8 THC Gummies with Our Premium Selection
Explore our premium selection of Delta-8 THC gummies, available in a variety of delicious fruit flavors. Each gummy contains a precise dose of Delta-8 THC, making it easy to control your intake. Our gummies are made with high-quality ingredients and are lab tested for purity and potency.
Filter by Strength per Gummy
Filter by Total Delta-8 THC
Filter by Delta-8 THC per Gummy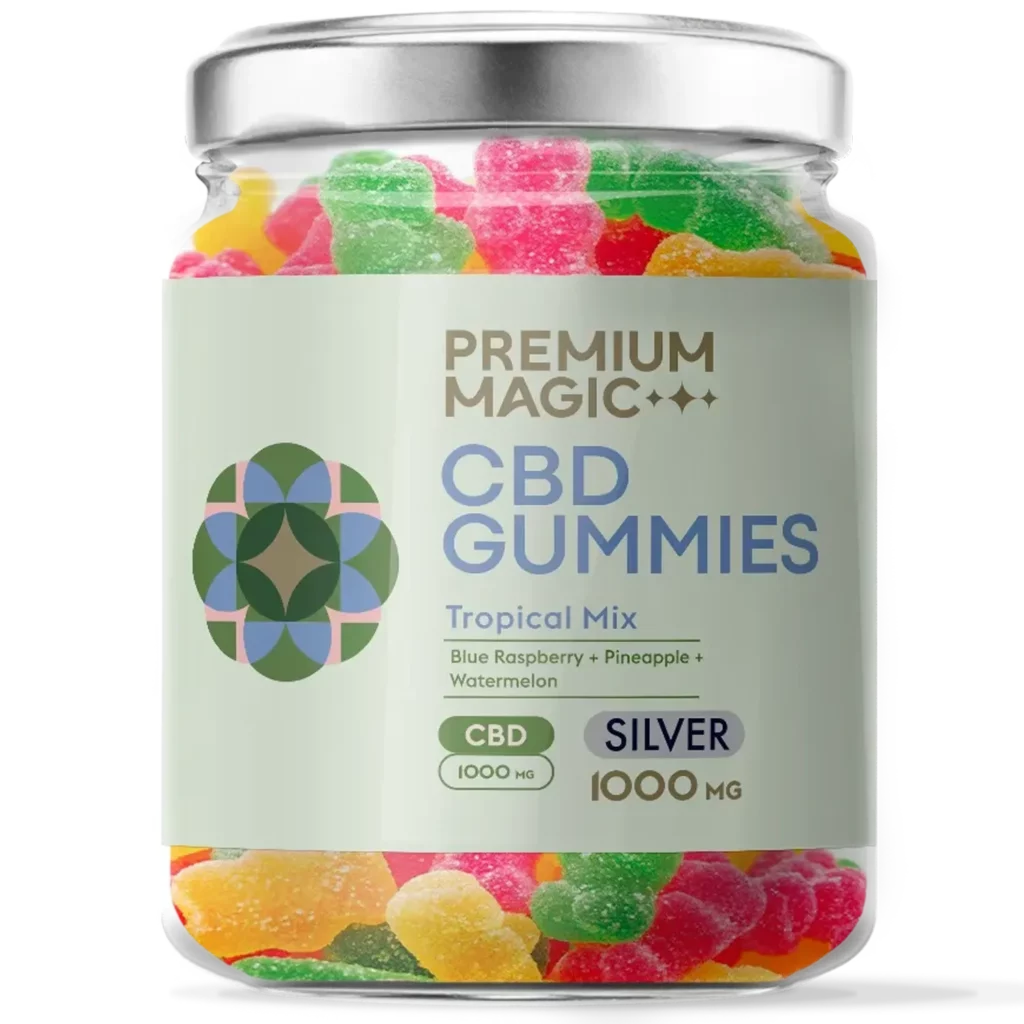 Indulge in the tropical flavors of our CBD Gummies - Silver Tropical Mix - 1000mg, crafted with high-quality CBD for a delicious and convenient way to support your overall wellness. Try them now and take your wellness to the next level!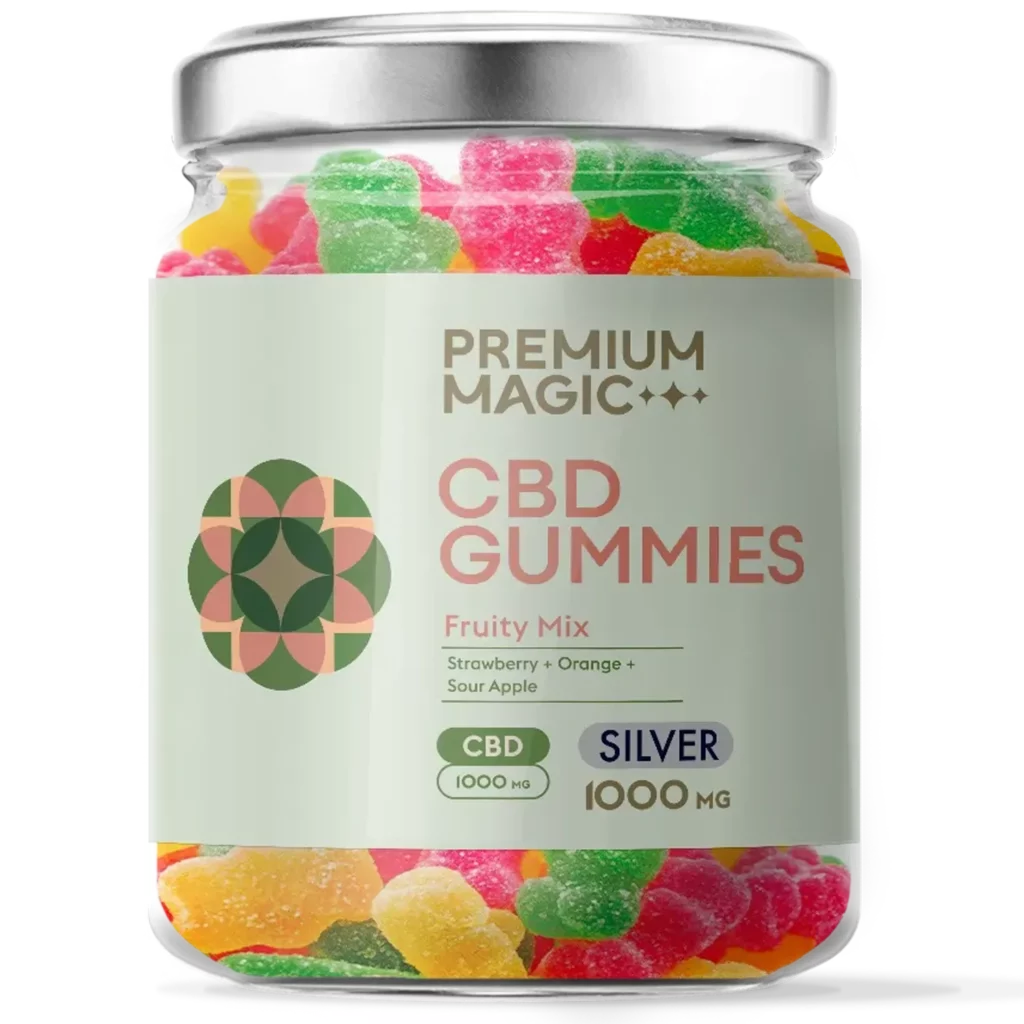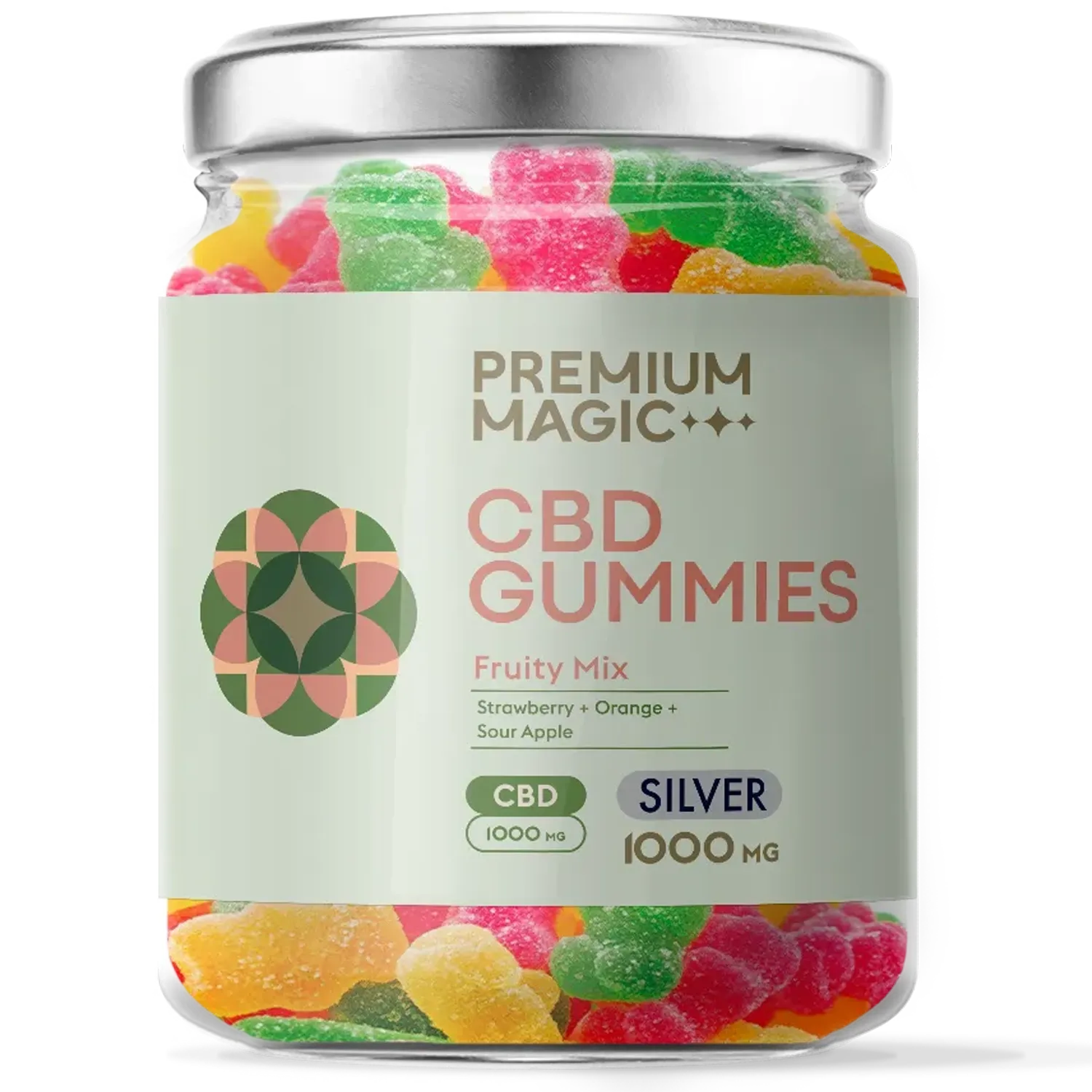 Unwind and enjoy the benefits of high-quality CBD with our delicious Silver Fruity Mix Gummies. Infused with 1000mg of premium CBD, each gummy delivers a consistent and effective dose to promote relaxation and overall wellness.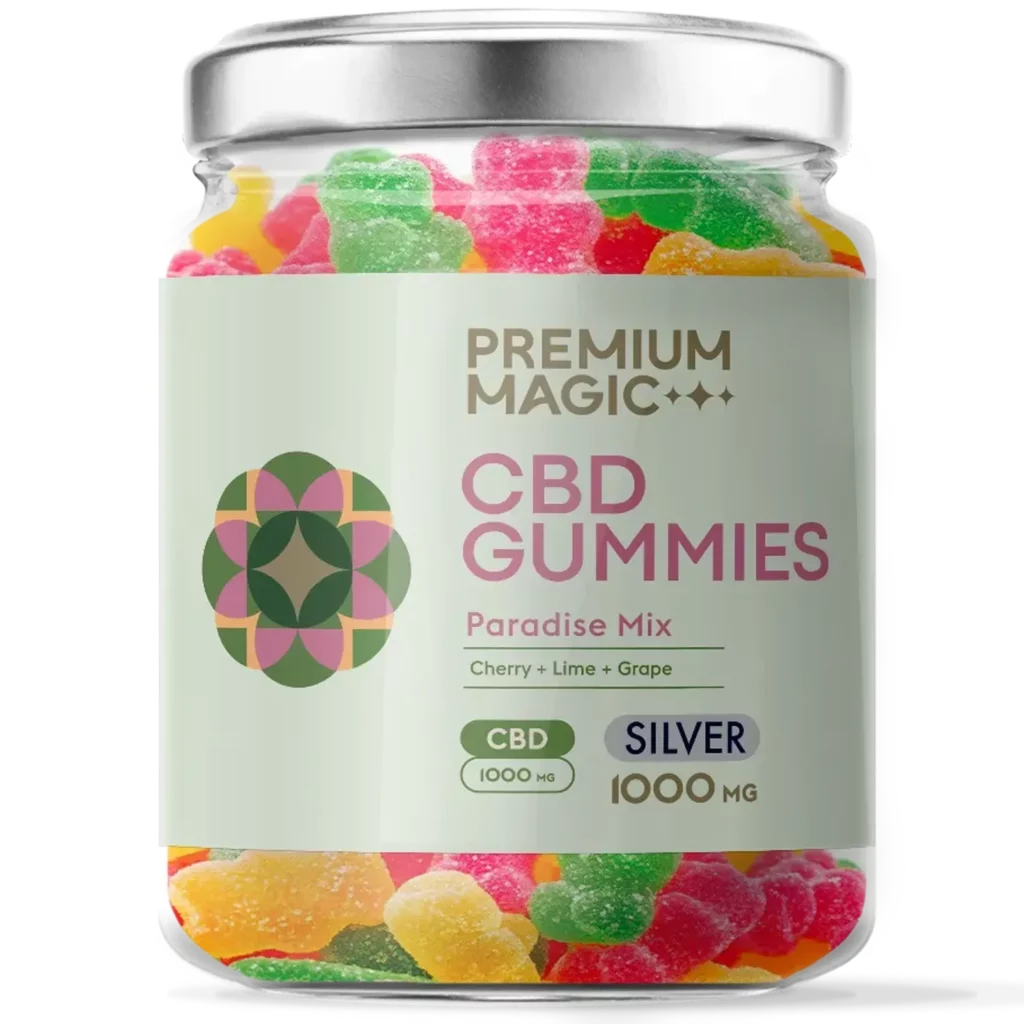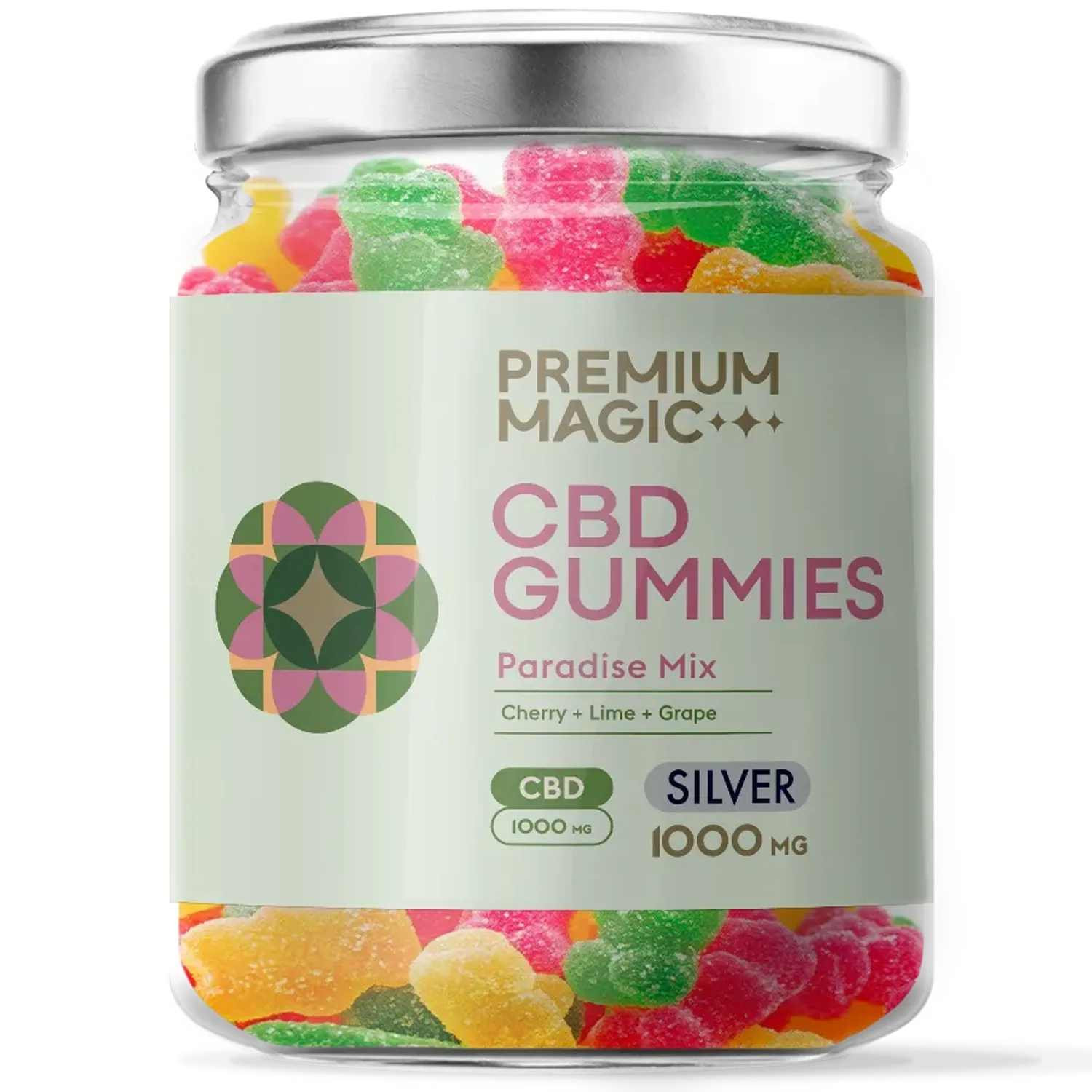 Indulge in a tropical paradise with our CBD Gummies - Silver Paradise Mix - 1000mg. Made with high-quality CBD oil and all-natural ingredients, these vegan and gluten-free gummies offer delicious relief from stress and pain.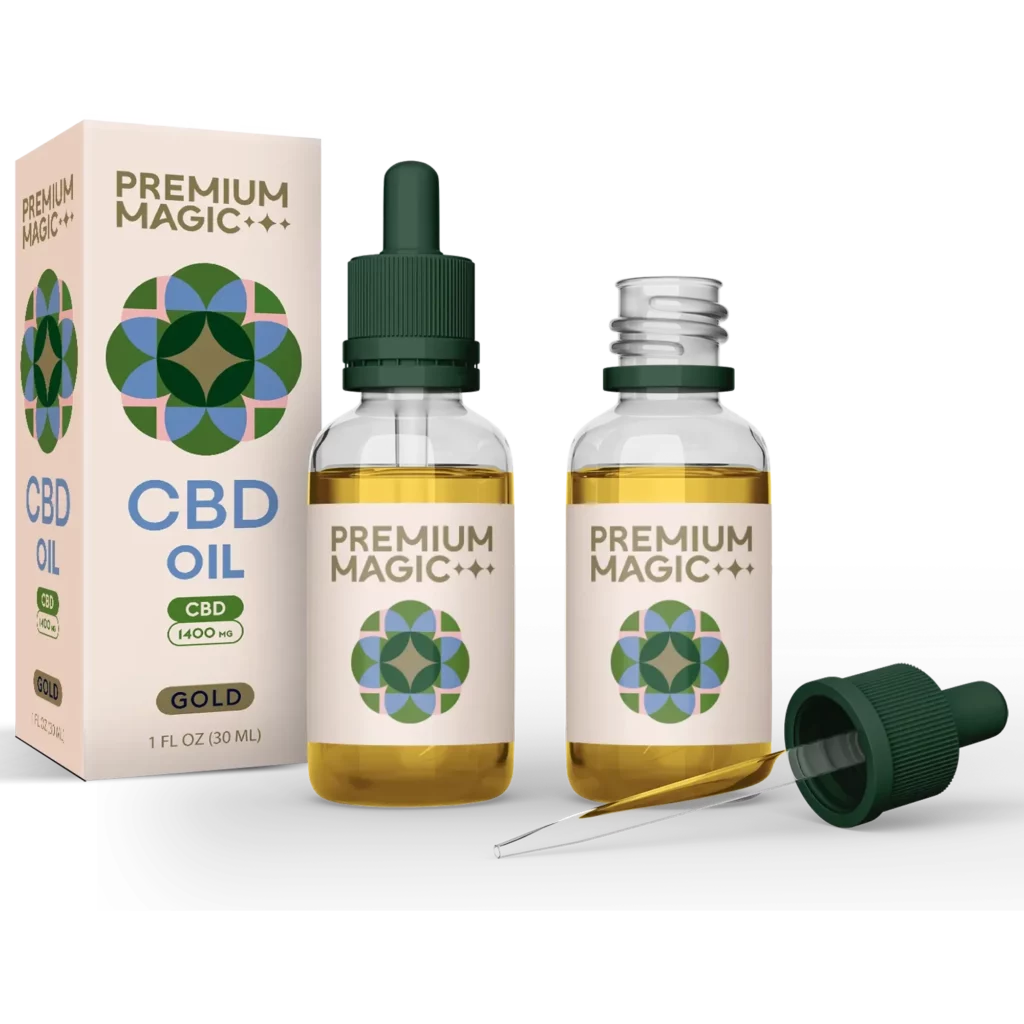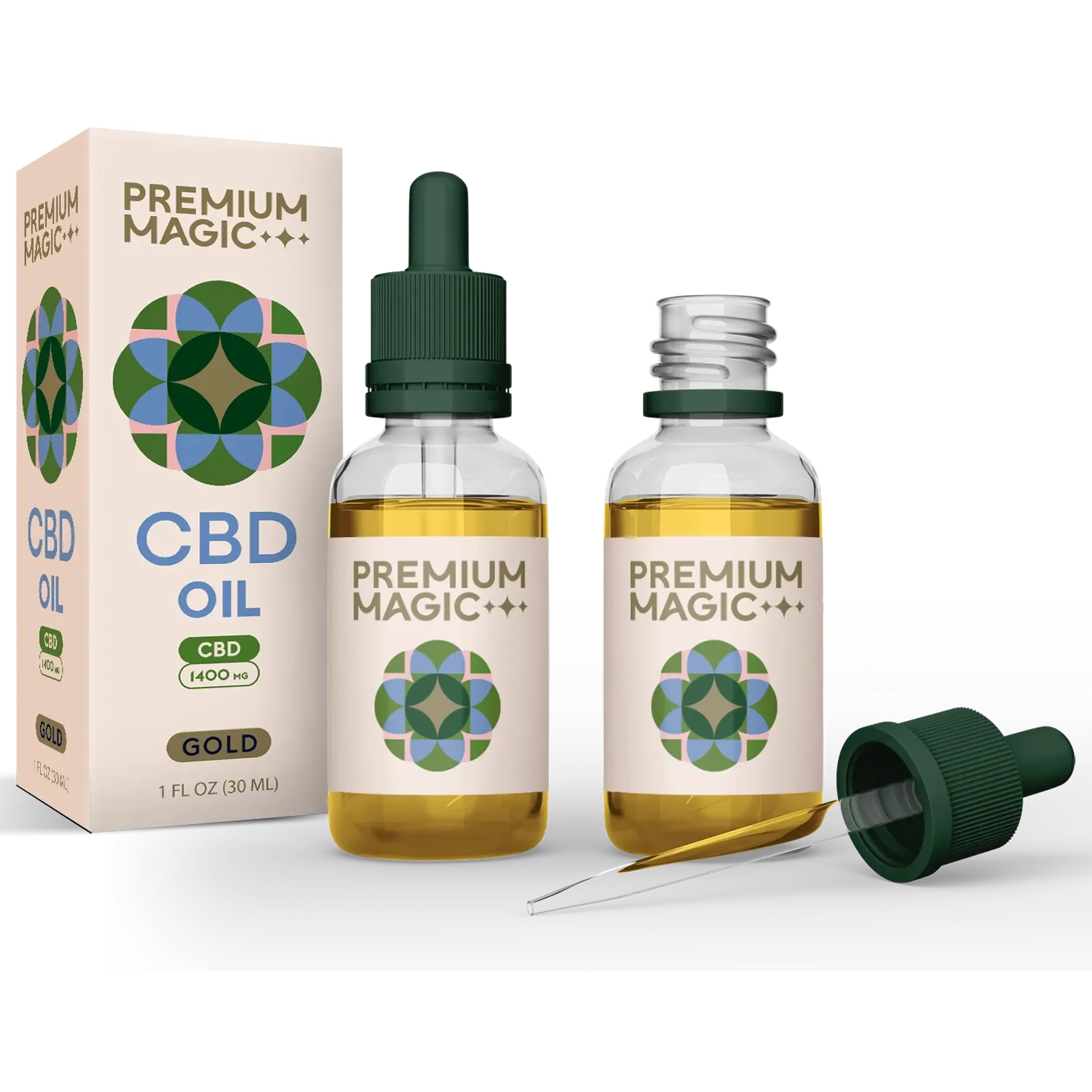 Our CBD Oil Gold - 1400mg is the perfect way to support your wellness routine. With pure CBD and no THC, it's easy to use and packed with benefits!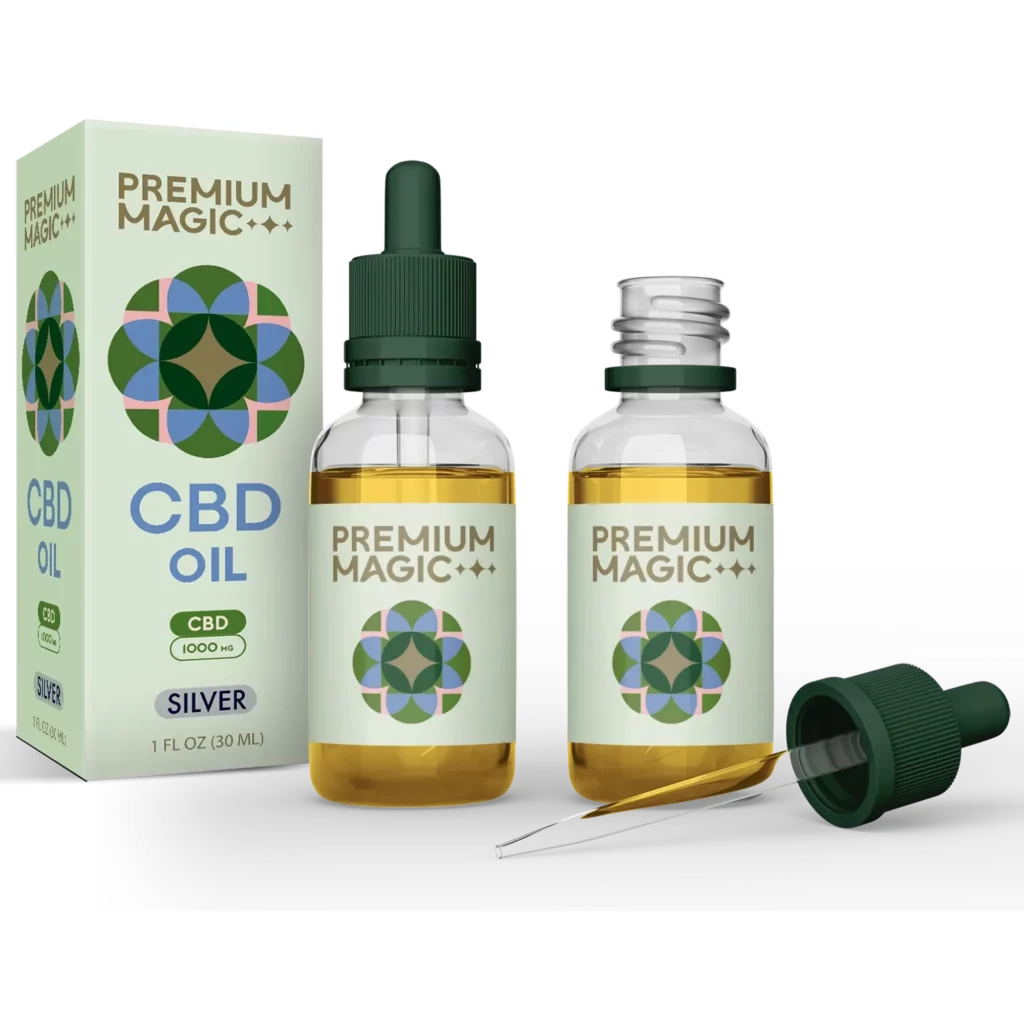 Get ready to experience relaxation and pain relief with our premium CBD Oil Silver! Our 1000mg CBD Oil Silver is the perfect natural solution for a better, more balanced lifestyle.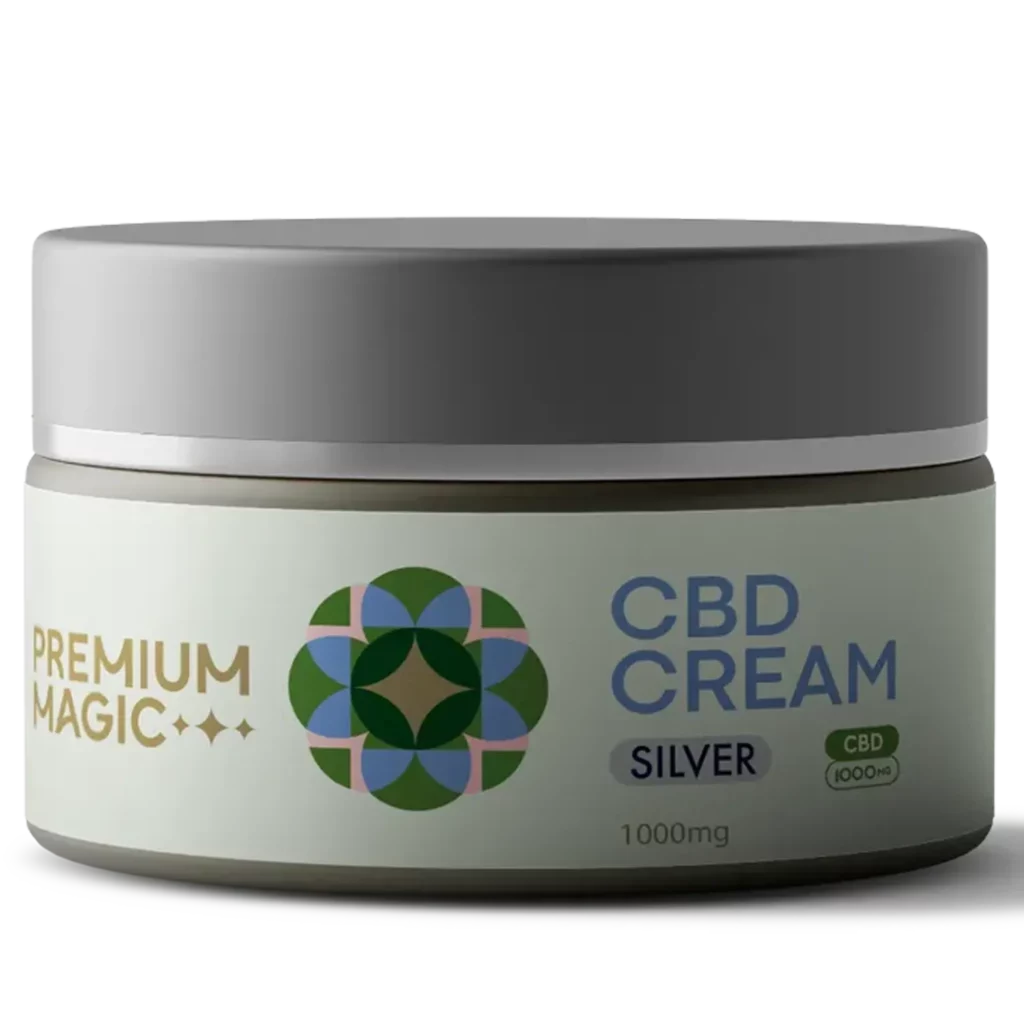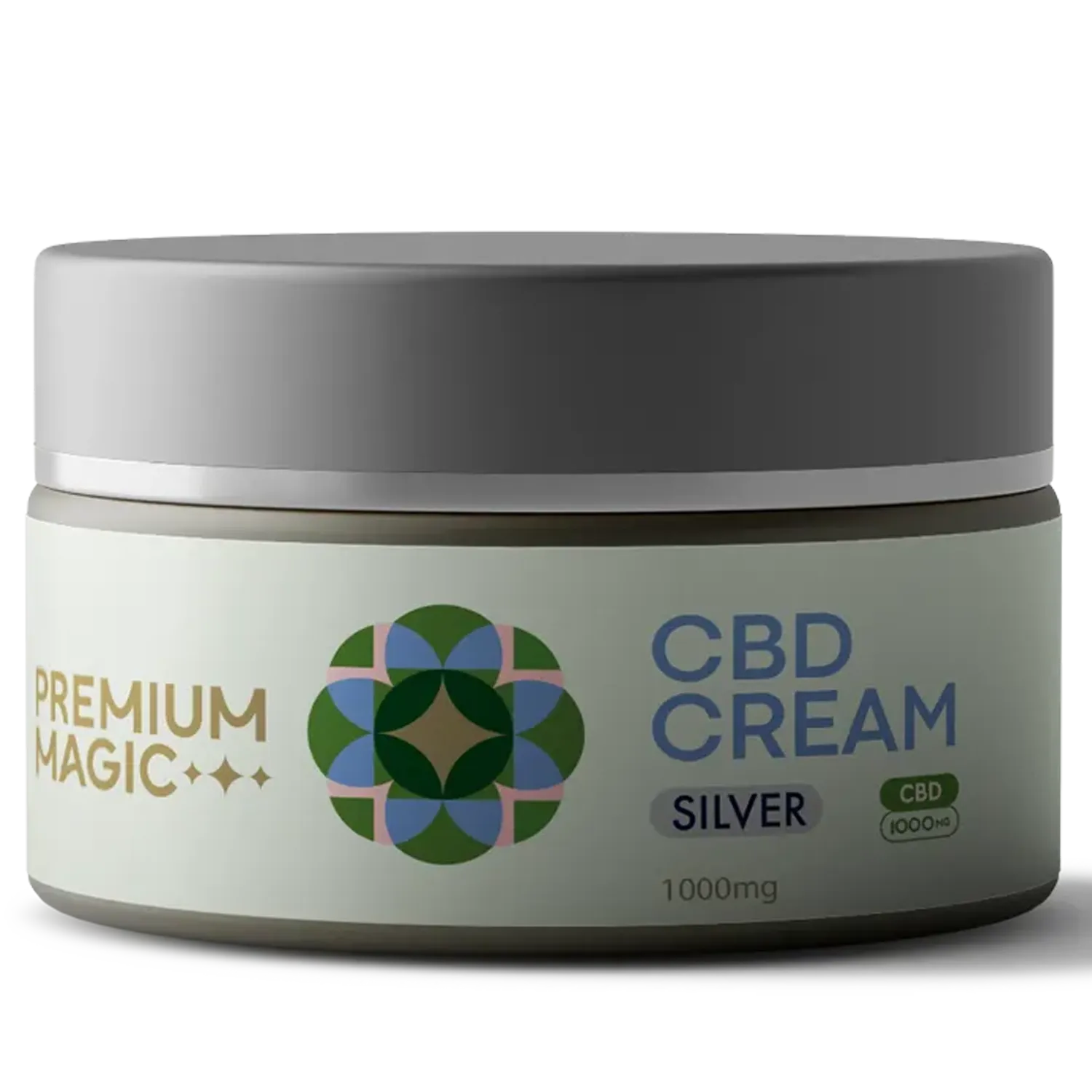 Get ready to revolutionize your skincare routine with our CBD Cream Silver - 1000mg. Infused with premium CBD and natural ingredients, it's the ultimate solution for healthy, radiant skin.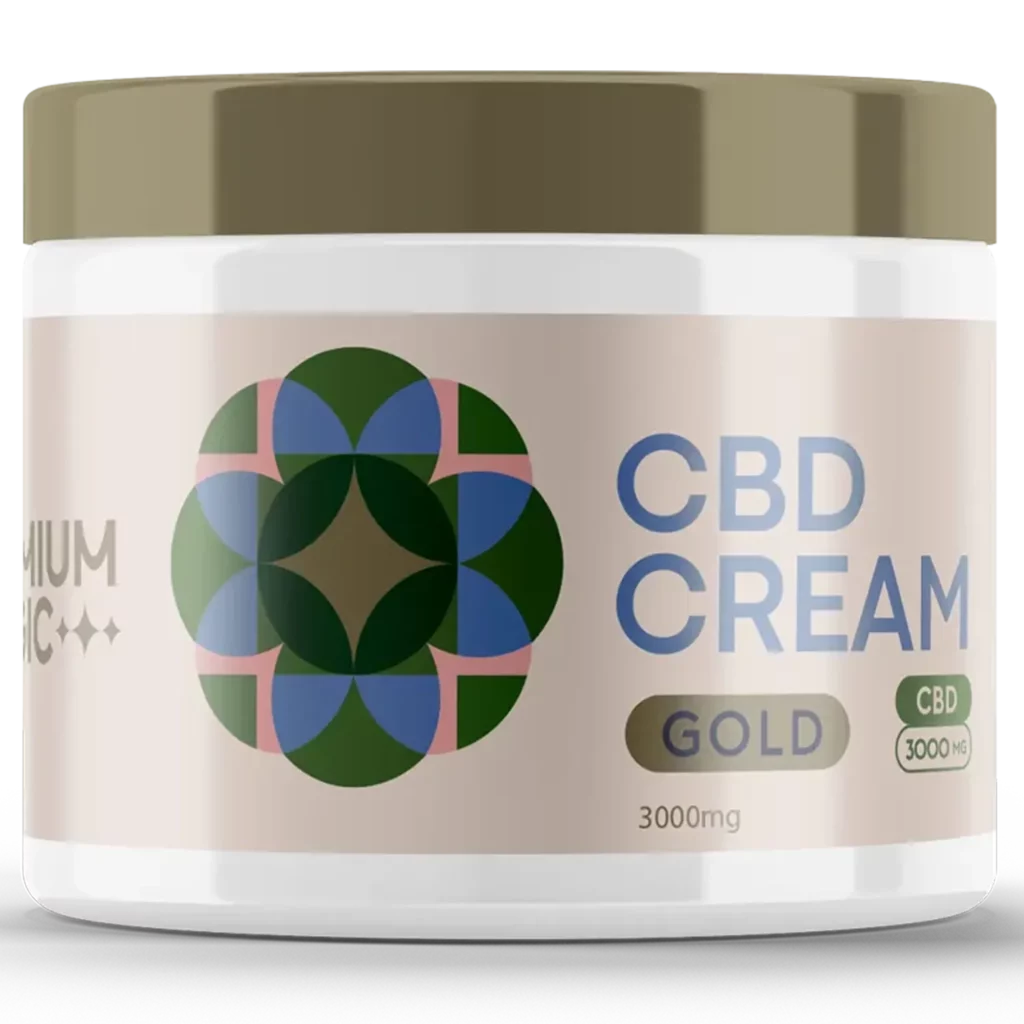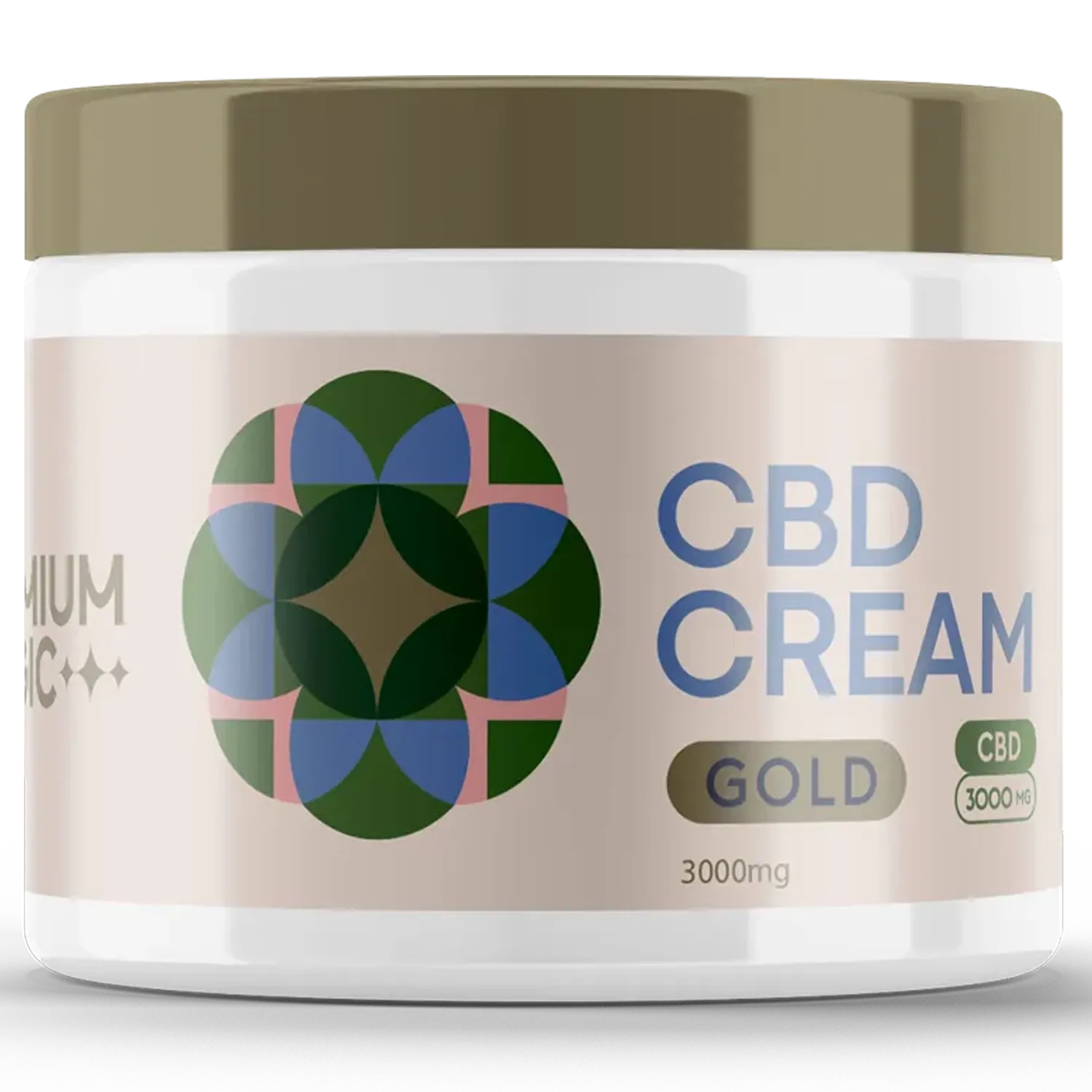 Introducing our CBD Cream Gold - 3000mg, the perfect solution for natural pain relief! Made with all-natural ingredients, our fast-acting cream will leave your skin feeling soft and hydrated.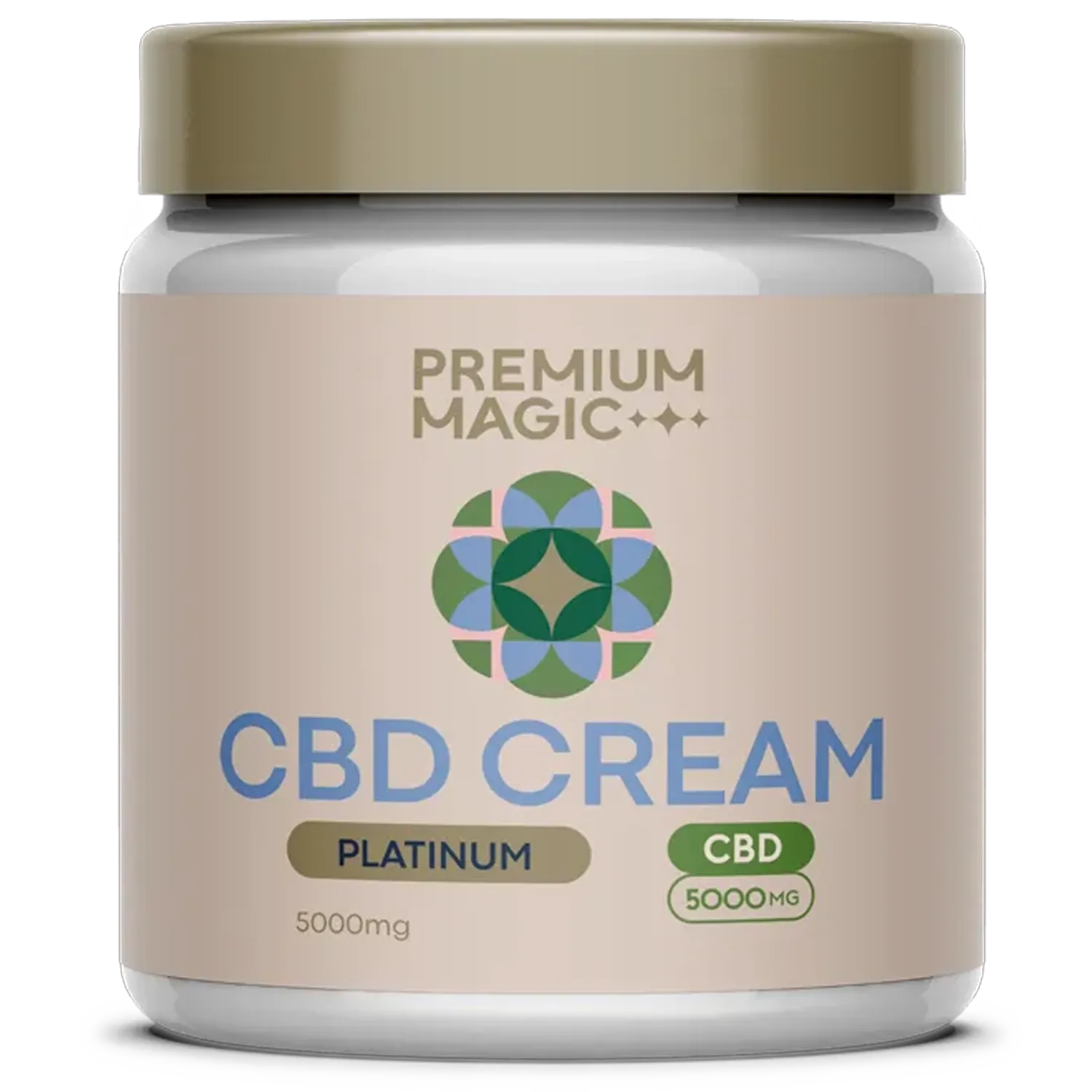 Say hello to healthier, more youthful-looking skin with our CBD Cream Platinum! Infused with 5000mg of premium CBD and natural ingredients like aloe vera, it hydrates, nourishes, and soothes your skin for unparalleled results.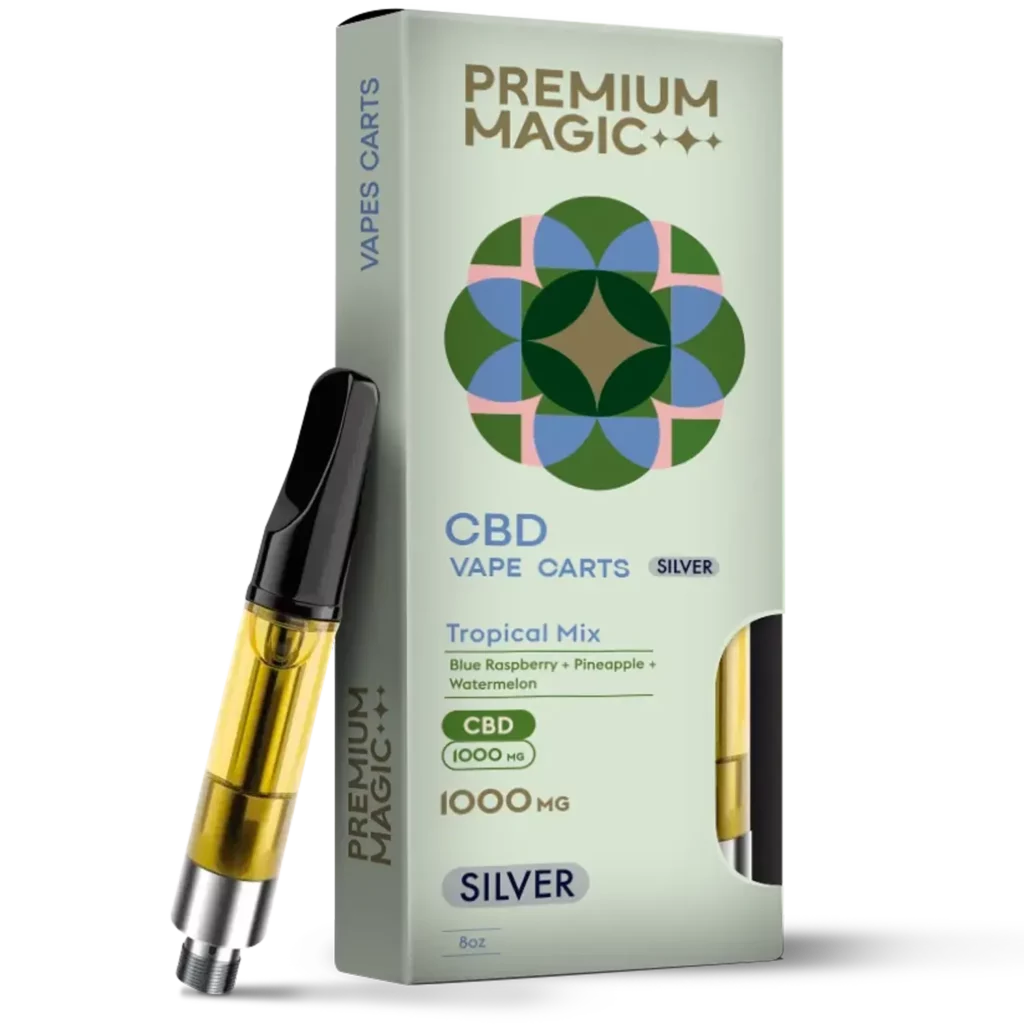 Looking for a delicious and convenient way to enjoy the benefits of CBD? Try our CBD Disposable Vape in Silver Tropical Mix with 1000mg of high-quality CBD oil infused with tropical flavors! Perfect for on-the-go use, slip it into your pocket or purse and enjoy a quick dose of CBD anywhere!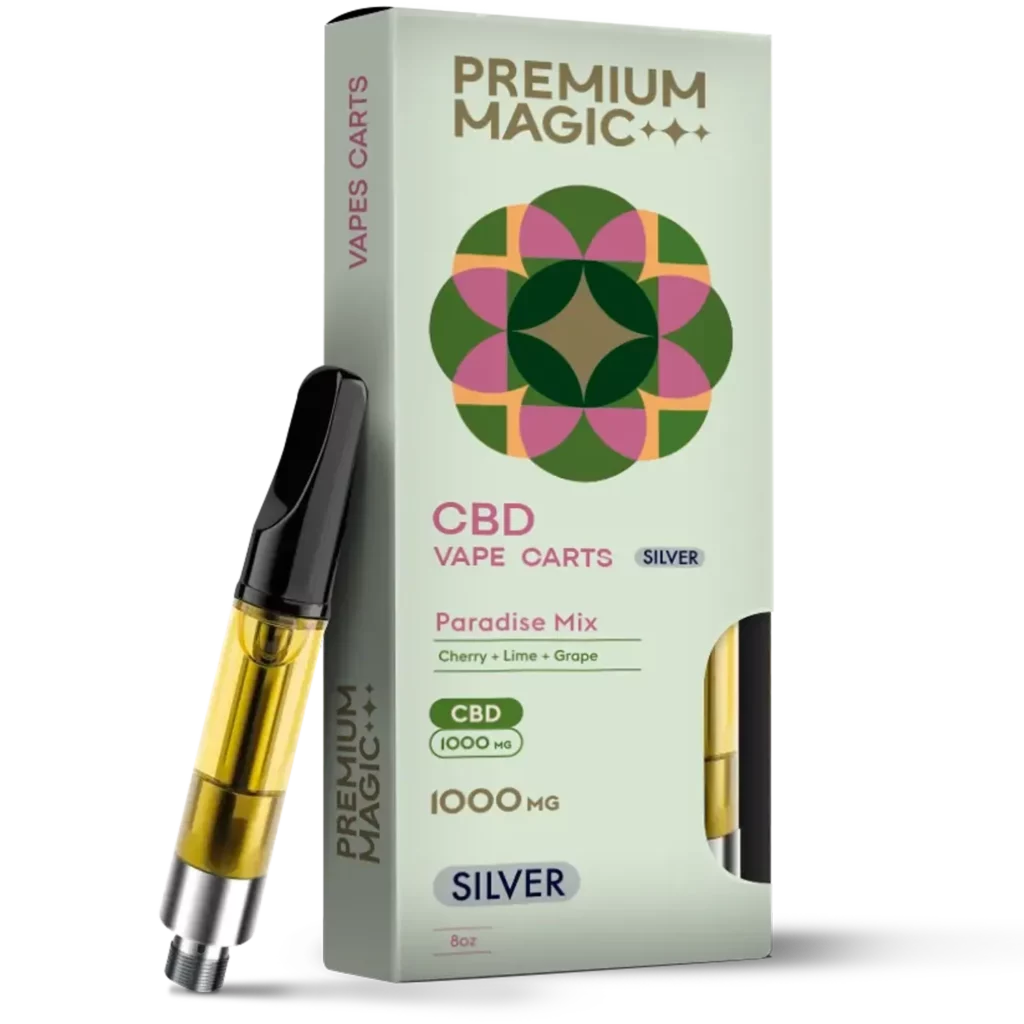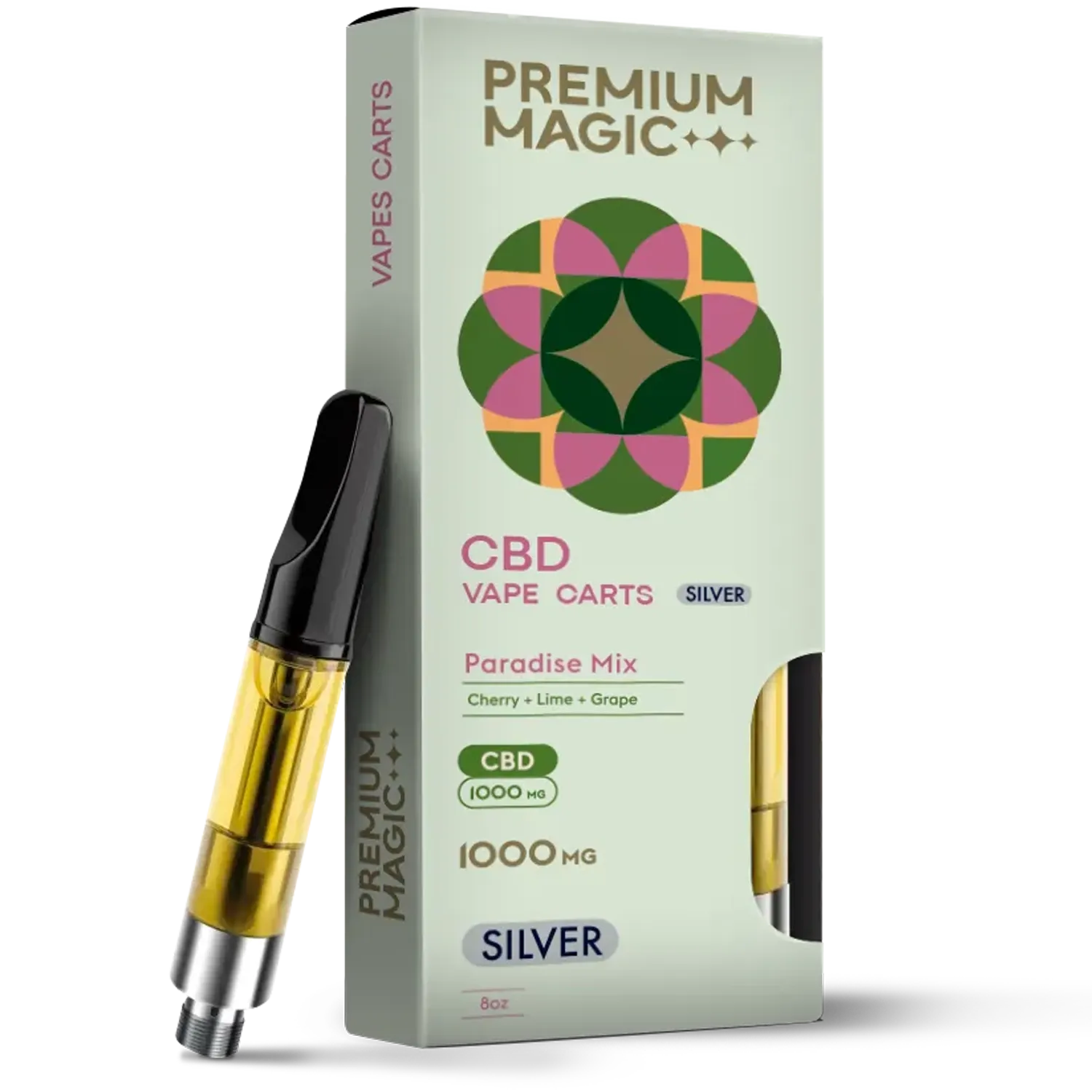 Experience ultimate relaxation with our CBD Disposable Vape in Silver Paradise Mix, featuring 1000mg of premium CBD oil. Enjoy the tantalizing blend of tropical fruit flavors and powerful relief from stress, anxiety, and chronic pain.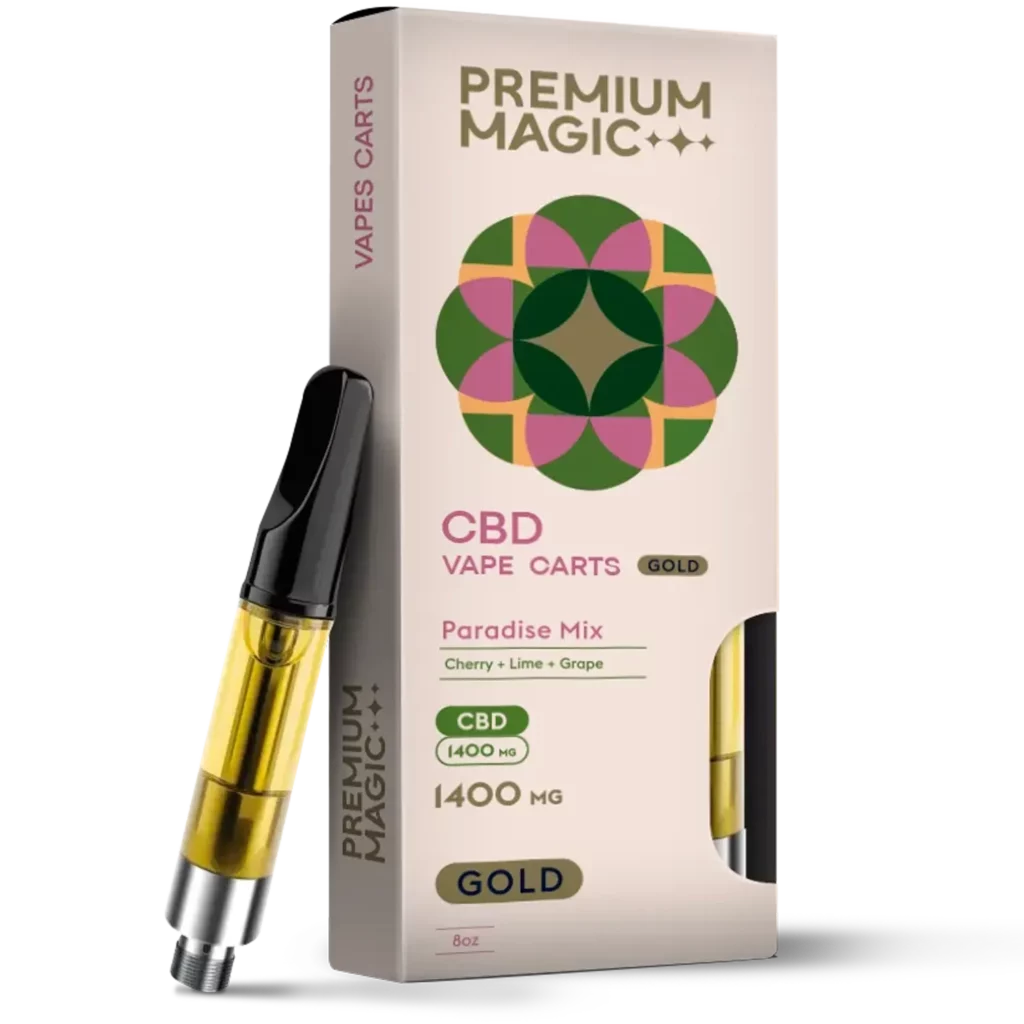 Indulge in the ultimate relaxation experience with our CBD Disposable Vape in Gold Paradise Mix. With 1400mg of pure CBD and a delicious blend of tropical fruits, this sleek and stylish vape is perfect for those seeking a quick and convenient way to unwind.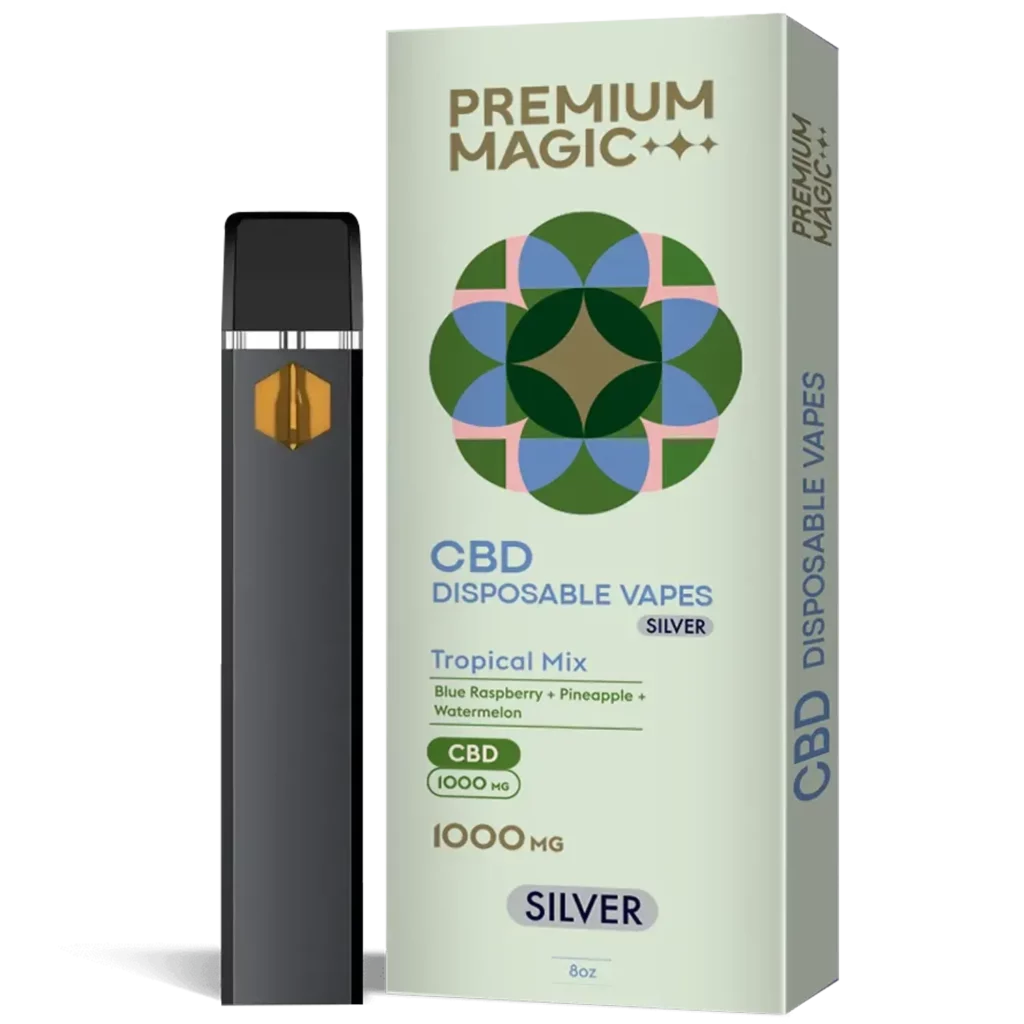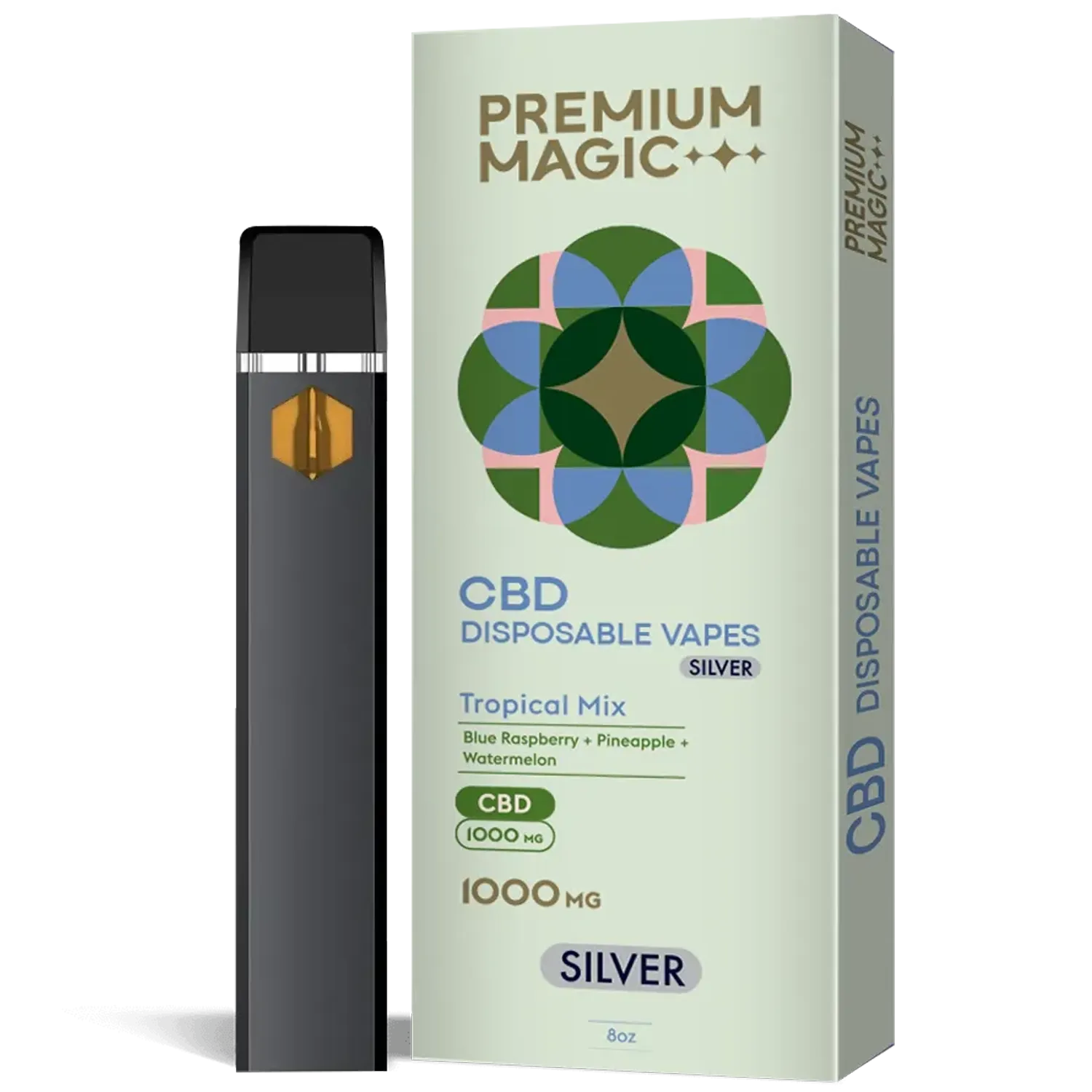 Experience the ultimate blend of natural fruity flavors and high-quality CBD extract with our Silver Tropical Mix CBD Vape Cartridge. With 1000mg of pure CBD, you'll feel the benefits of calmness, relaxation, improved focus, pain relief, and faster recovery.
Subscribe and Save 30%
Never run out of your favorite gummies again and enjoy the convenience of having them delivered to your doorstep at regular intervals. Customize your delivery schedule to suit your needs and take advantage of our special subscriber-only discounts. Subscribe now and start enjoying the benefits of Delta-8 THC gummies at a fraction of the cost.
Subscribe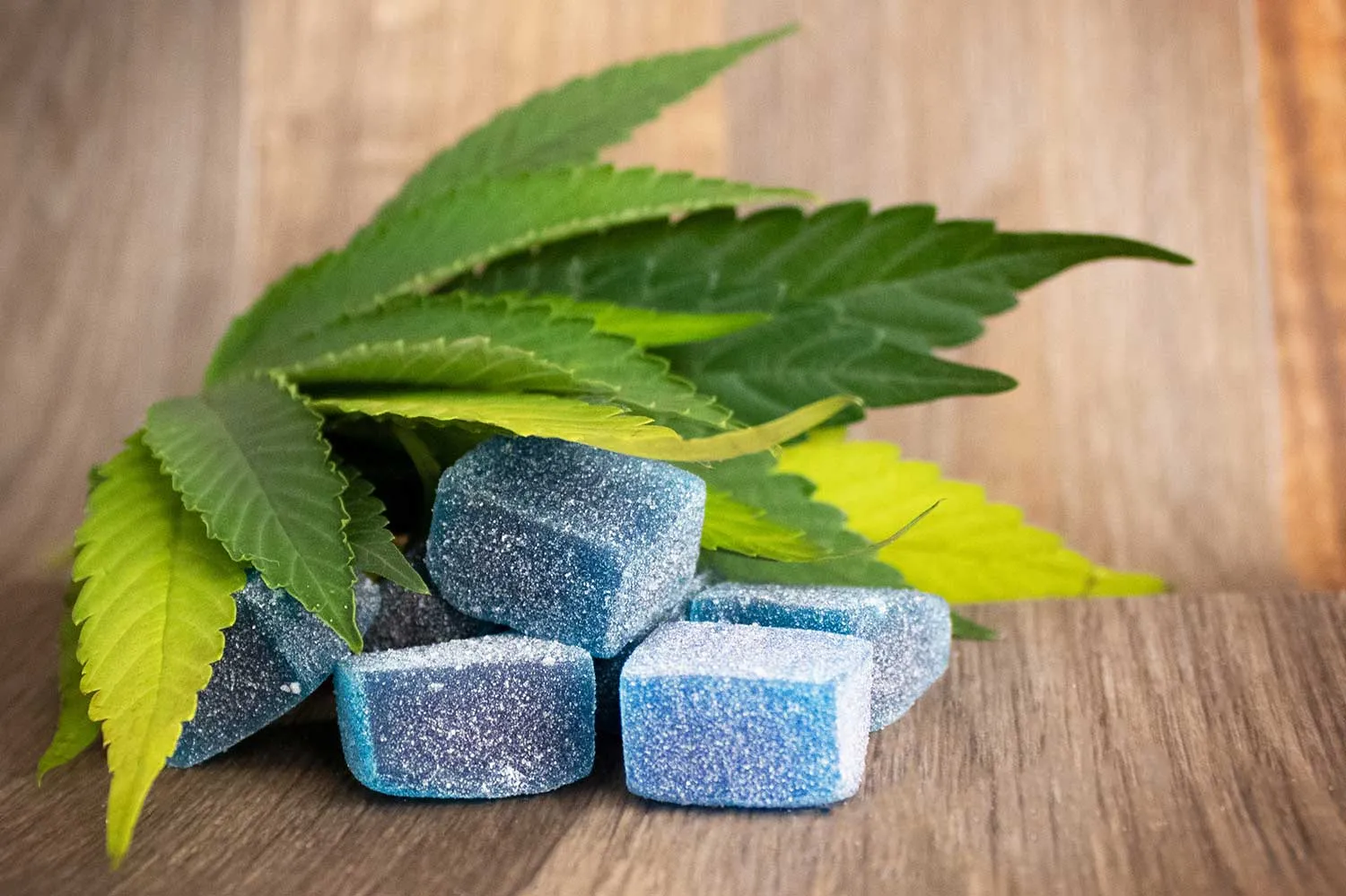 Frequently asked questions
Our FAQ section provides helpful info, answering common questions about the product, its benefits, differences, legal status, dosage and usage. A valuable resource for anyone looking to learn more about Delta-8 gummies.
One of the best things about delta 8 edibles compared to other types of Delta 8 products is that they last much longer. Since the body metabolizes them in a different way, you can stay high for as many as 4 hours with a single serving. But if you are taking gummies with a much higher concentration of Delta 8, then it will also last a lot longer. You can stay in that euphoric state for as long as 8 hours or longer, depending on your body type. Make sure that you plan your day in advance before taking one of these gummies.
Delta 8 is temporarily legal in the state of Texas. The Texas Department of State Health Services rejected the changes that came with the 2018 farm bill and successfully put delta 8 back on the controlled substances list. Therefore, for a time, all Delta 8 products, regardless of their concentration, were completely illegal in Texas. But due to a temporary injunction granted by the court, Delta 8 is only temporarily legal. While there are chances that it could become fully legal due to the number of lawsuits that many citizens have filed, for now, it is legal. But there is a chance that it could be banned in the near future.
Delta 8 gummies can release metabolites when the body metabolizes them effectively. These metabolites can stay in your body a lot longer than the actual gummies, which is what will show up on a cannabis test. If you take a drug test after eating Delta 8 gummies, then it will show positive. You should avoid having any gummies if you have a drug test in a few days. There are some detox solutions, but they can either be dangerous or inconsistent with their results. If you have Delta 8 gummies very often, then you will have to avoid taking them for longer.
Dogs also have an endocannabinoid system that is very similar to that of humans, with the only major difference being that they have more receptors and are more sensitive. So if you give your dog CBD, make sure you do your research before giving them a dosage. If you are not careful, then it is very likely that your dog could experience adverse reactions as a result of the gummies that you give them. They could have trouble walking, have tremors, or continue vomiting. Take your dog to the vet immediately if you have given them a strong dose.
Delta 8 gummies contain a high concentration of THC, which is what makes them more psychoactive. Therefore Delta 8 gummies do contain THC but have a much milder high compared to Delta 9 THC. The high that it produces is not as powerful, and it mostly makes you sleepy and more relaxed. If you have these edibles on a full stomach, you can even enjoy a very fulfilling sleep. But if you want products that are THC free, you then want to get CBD gummies. They have very similar benefits, but they are not as potent and do not have any psychoactive effects.
Delta 8 can stay in your system for a long time, and 500mg of Delta 8 can stay as long as 90 days in your system. While most traces of THC will leave your body in about a week, some of it will stay. And given the sheer volume of consumption, the THC in you system will stay detectable for at least 90 days.
Delta 8 that is derived from hemp is completely legal in all 50 states. Since it is derived from hemp, it still has a relatively lower concentration of THC than Delta 9. But you should also check with your local legislature on any laws that could prohibit the use of Delta 8 gummies. But if Delta 8 is derived from the marijuana plant and has a higher concentration of THC, it is only legal in specific states. States that have regulated the recreational use of marijuana or have completely allowed it allow people to have Delta 8 gummies in all 50 states.
CBD is one of the few cannabinoids that you can give your dogs to help them relax. But when it comes to giving them Delta 8 THC to help them relax, it can have the opposite effect. Delta 8 THC is toxic to dogs and can result in serious bodily harm if they eat one. According to current research from the Canadian Veterinary Journal, the cannabinoid receptors in a dog's brain far outnumber that of a human. The increased number of receptors means that dogs can be very sensitive to THC. So even though Delta 8 has very little THC, they can be very toxic to dogs.
Delta 8 gummies can be fairly potent depending on the manufacturer. Most producers will make edibles that contain between 20mg and 30mg of delta 8, which makes them fairly potent. Most people who are starting out will have to have only half of a gummy. But if you want something stronger you can take multiple gummies in a single dose. You should be careful as you do not want to take more than your mind can handle. You can also buy edibles that have a much higher concentration. These edibles can sometimes have as much as 300mg of Delta 8 in them.
Delta 8 THC has very similar effects to Delta 9, which include a feeling of deep relaxation, euphoria, and both mental and physical pain relief. The only difference between the two is that the delta 9 gummies have a more pronounced high that can be a little difficult for some people to handle. But along with the minor psychedelics that come with these gummies, they can also help with conditions like anxiety and depression. By binding to the CB1 and CB2 receptors, they allow for an increase in dopamine, which also helps regulate mood.
Filter by Strength per Gummy
Filter by Total Delta-8 THC
Filter by Delta-8 THC per Gummy